Maintenance of luggage and handbags, adjustment of watches and necklaces, cleaning of clothes and shoes... As long as consumers click on after-sales service on the purchase order page, they can enjoy door-to-door pickup, express delivery back to the brand, cleaning, maintenance, modification and other services, all of which are free of charge.
The reporter learned that recently, multiple fashion brands have launched official after-sales services for Tmall luxury products. Consumers do not need to go to offline physical stores to enjoy a series of after-sales services provided by the brand official. The ones that have already been launched includeMore than ten brands including GUCCI Gucci, Van Cleef&Arpels, Burberry Burberry, etc.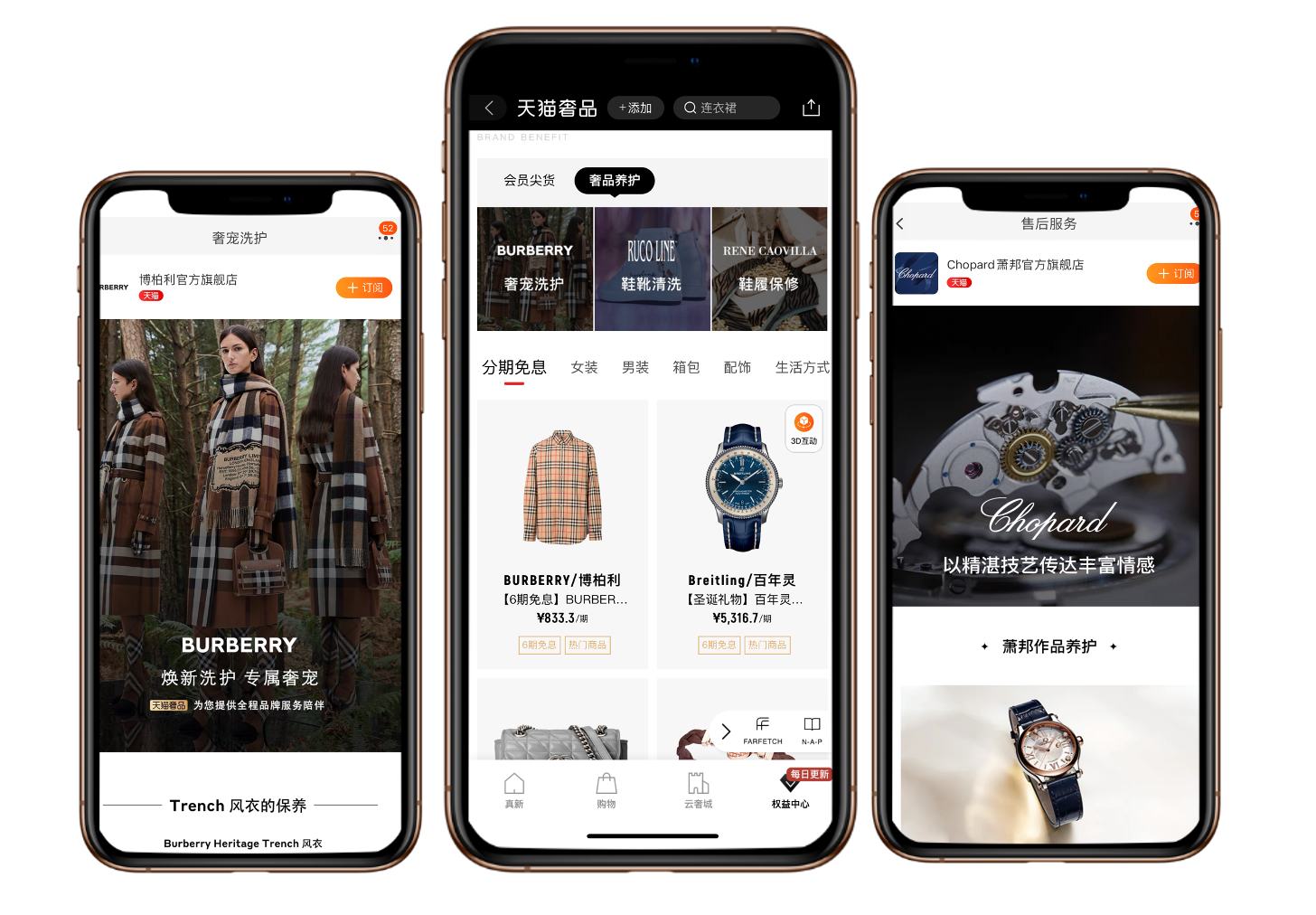 Because the service process is completed through express delivery, regardless of whether there is a counter in the city where the consumer is located, they can experience the same after-sales service as offline counters; At present, consumers in the third, fourth, and fifth tier or relatively remote areas that are not currently covered by brand counters such as Taizhou in Jiangsu and Ziyang in Sichuan have already enjoyed these services.
According to the reporter's observation, it seems that the after-sales service of fashion brands is mostly designed for women. Chopin, famous for his sliding diamond design of women's watchesChopard provides cleaning and calibration services. Rene Caovilla's rhinestone high heels and Blingbling's rhinestone can be repaired for free if they fall off.
In addition, there are alsoGucci Gucci's belt is free for punching and adjustment, Carven's free clothing modification, Burberry's free clothing cleaning service, and other services. Brand customer service will proactively remind consumers to make appointments online at any time.
With the increasingly consistent benefits and services that brands bring to consumers online and offline, more and more consumers are choosing to purchase luxury goods on Tmall, "said the person in charge of Tmall luxury products.
Research has shown that cities with huge luxury consumption potential in China have surpassed200, while Tmall covers consumers in various cities across the country, which is a major advantage of online platforms, allowing brands to reach the richest consumer groups in China in one stop. By absorbing over 200 luxury brands' official Tmall luxury products, Tmall has become an important platform for global luxury brands to closely communicate with local Chinese consumers.