Toy products are the first choice for many consumers to prepare gifts for children. In this holiday shopping season, many toy industry sellers have made a lot of money, and children have also received gifts and soft touch. When selecting children's products, in addition to fun, the quality and safety of products are also very important. Recently, once again has had an accident with children's products……
On January 6, the Consumer Product Safety Commission of the United States announced the recall of a children's toy. The recalled product is a children's wooden truck sold by Colony Brands. The recall number is 22-715. The product picture is as follows: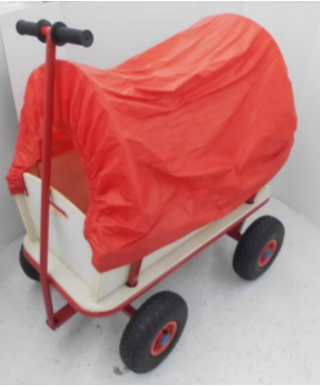 (Source: CPSC)
It is reported that this product is made in China, and it is a children's wooden truck with red and white metal frames, black handles and wheels. The truck capacity is150 pounds with red plastic cover. The bottom of the truck is also printed with the batch number 210503SSM.
The CPSC said that the lead content in the paint on the wooden cart, plastic handle and red plastic cover of the product exceeded the allowable maximum. Children exposed to these paints while playing may suffer from lead poisoning or other health problems due to excessive lead intake.
From September 2021 to October 2021, the product will be sold in Montgomery Ward and Ginny's retail stores, Wards.com and Ginny's It is sold online on www. com, and the price is about $100. During this period, about 20 units of the product were sold. Up to now, the Consumer Product Safety Commission of the United States has not received any accident reports of injuries caused by this product.
Consumers should immediatelyAsk children to stop using the product and contact the relevant retailer to return the product for a full refund.retaileralsoContacting all known buyers to schedule returnsRelated matters and provide prepaid transportation labels and provide them to consumersReturn instructions.
As a vulnerable group, children lack a certain ability to avoid risks, and the safety of their products has been paid attention by various countries. Once the product is recalled due to safety problems, the economic loss caused to the seller is also incalculable. When conducting production, sellers must understand the product safety laws and regulations of relevant regions in detail to avoid the risk of product recall.