According to China and the Center for GlobalizationA report in April found that the most popular category for global cross-border procurement in 2018 was clothing, followed by electronic products and toys.
Clothing has always been one of the best-selling categories for major e-commerce platforms,Whether it's AmazonWish orEBayAll of them aresuch. Some top sellers also have very high sales in the clothing category, but fewThen several thousandTen thousand, manybeOver one billion.In addition, many small and medium-sized sellers also layout this category. It can be said that clothing categoriesEat all sizes.
Everyone has a demand for clothing, but their preferences are different, so sellers can position themselves based on differentiation. However, many times, sellers will also follow the trend and sell some currently popular products. Go wherever the fire is. This situation often carries a risk of infringement.
Recently, the three newly announced infringement cases have to some extent been related to clothing, with the most direct being clothing brandsSexy Dance.
twelvemonthseventeenDay, brand companyEZSHOOT has entrusted the law firm Palmer Law Group to file an infringement lawsuit. The case number is 21-cv-62524, which belongs to trademark protection. Just looking at 'Sexy' or 'Dance' may not feel particularly special, but it willSexy DanceWhen combined, sellers cannot casually use clothing categories becauseEZSHOOT has registered it as a trademark.
This case is a bit special, as the complaint shows,The defendants are all sellers on the Wal Mart platform, including21 digits.The most commonly seen ones in the past are Amazon, AliExpressSellers on platforms such as eBay and Wish. This may be related to Sexy Dance's stores on the Wal Mart platform.

However, in recent years, as Wal Mart has strengthened its e-commerce construction, its e-commerce team has become stronger and stronger, which also means that Wal Mart will take more consideration of brand rights protection.
In the clothing category, in addition to trademarks, copyright is often involved because manufacturers love to print some artistic works on clothing. The other two cases involve copyright issues.
Firstly, the workThe lawsuit filed by Gered Mankowitz, a subsidiary of Jimi Hendrix, was represented by law firm AM Sullivan Law with case number 21-cv-06461.
Gered MankowitzActually, it's acameraman. He has filmed many celebrities, except forGuitaristJimIHendrix, andRolling StonessingerElton JohnEtc.
The following is aboutJimIHendrixWorks ofEveryone should recognize. furthermoreThe term 'Jimi Hendrix' has also been registered as a trademark.

The third case is the adventurerEVEL KNIEVELAffiliated companyK and K Promotions filed a lawsuit, represented by AM Sullivan Law, with case number 21-cv-06512.
EVEL KNIEEVEL is best atDriving a motorcycle over obstacles,Known asThe world's number one flying man. However, he has alreadytwo hundredsevenPassed away in. Nevertheless, regardingEVEL KNIEVEL cannot be used casually.
Search on the US Patent and Trademark Office and you will findEVEL KNIEVEL also has the following trademarks registered: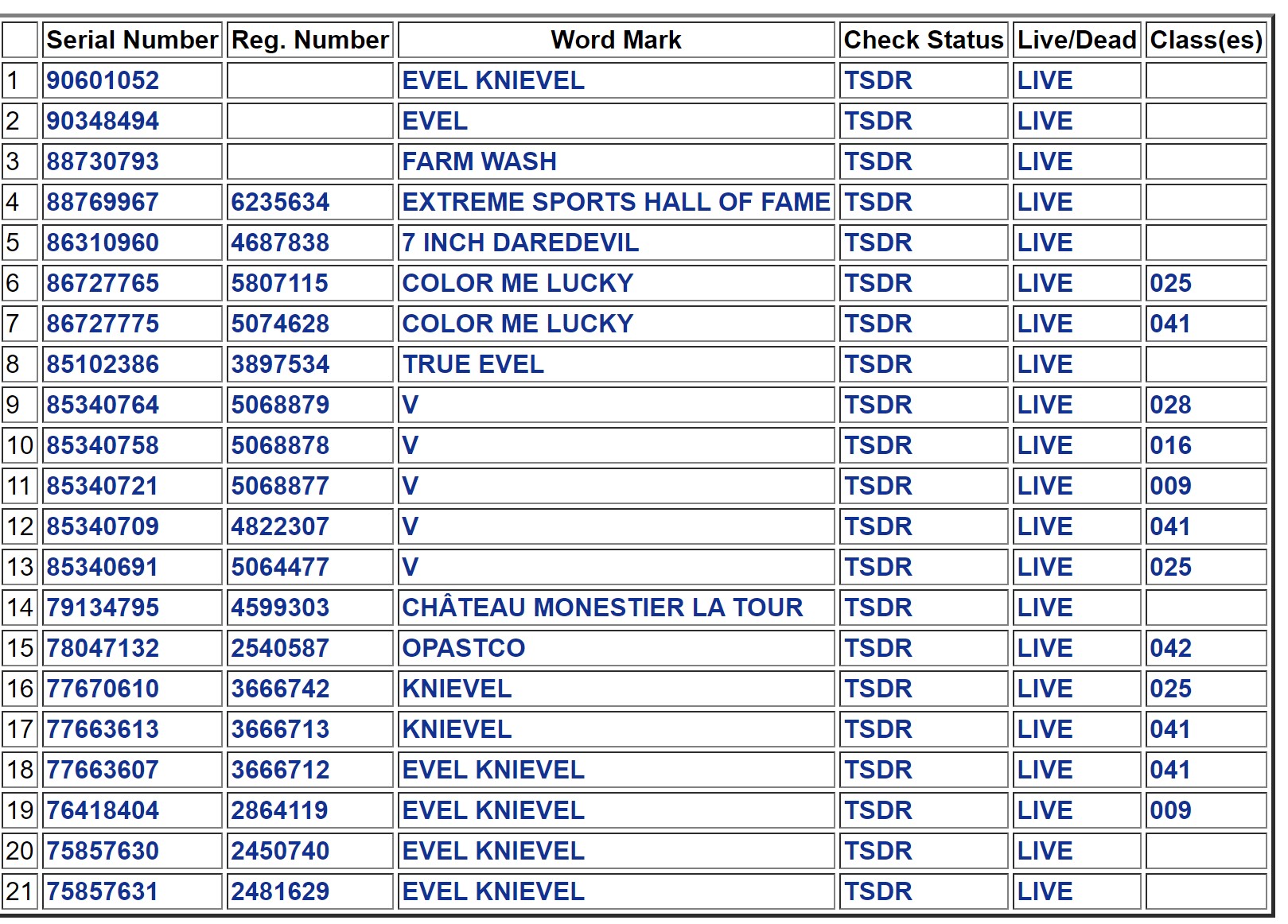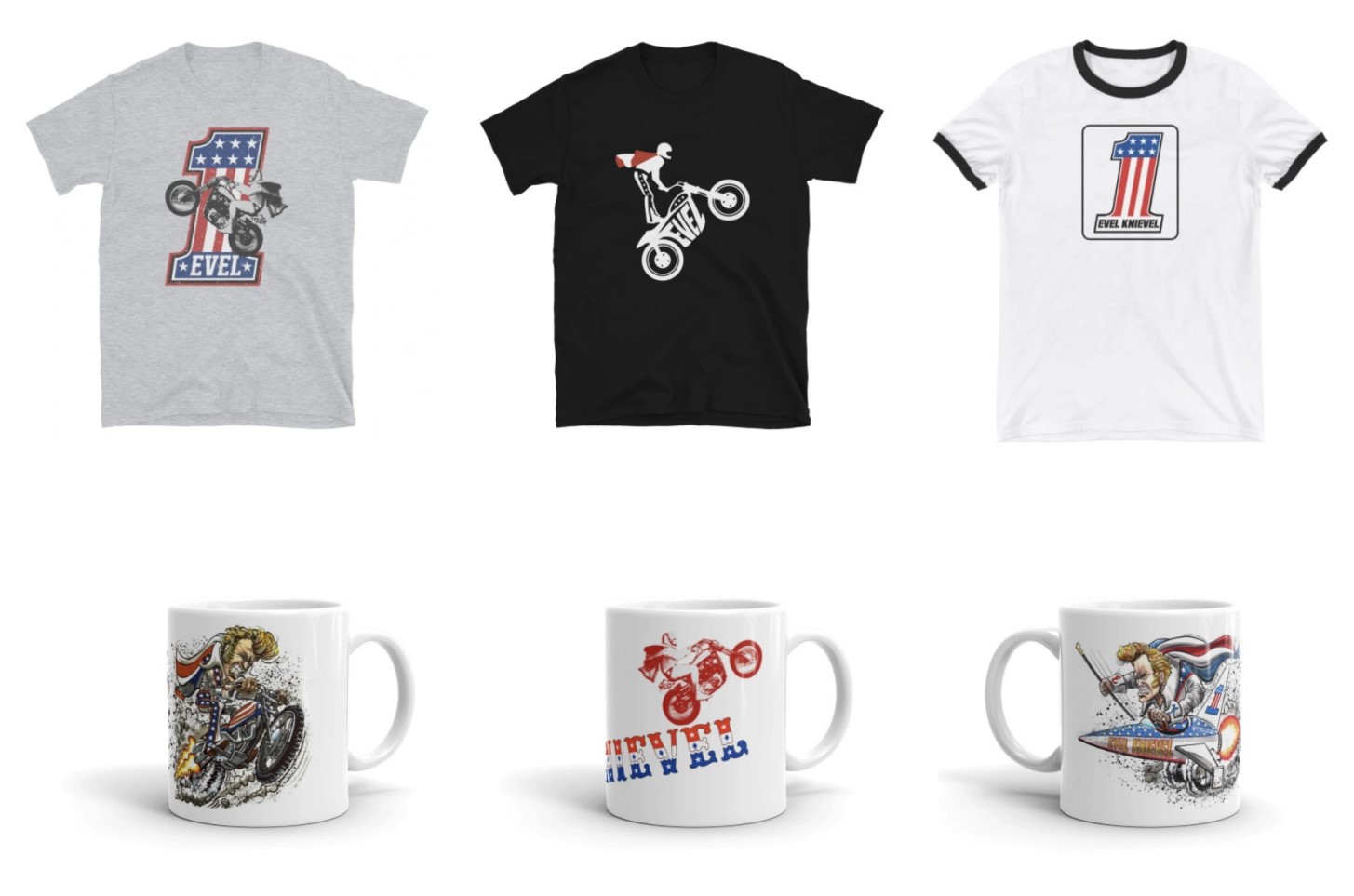 Except for clothing, these copyrighted images cannot be used on products such as cups, backpacks, stickers, etc.
Sellers who do not pay attention to product selection may face infringement complaints from other merchants. This can only rely on everyone keeping an eye on itYes.