In recent years, the pet market has become increasingly popular, with more and more people keeping pets. The pet product market has also entered a period of sales growth. This market trend has not only attracted the attention of more sellers, but also attracted the attention of investors. News of pet companies financing and listing continues to come. Recently, American pet brandsAlpha Paw received a financing of $8 million.
Alpha PawmainProvide pet products for dogs and cats, such as customized based on pet breedsNutritional food, various seat cushions, cat scratch boards, and various hygiene products.Alpha Paw, with its specific variety of pet food and health product line, is positioned in the crowded field of pet healthI have created my own world.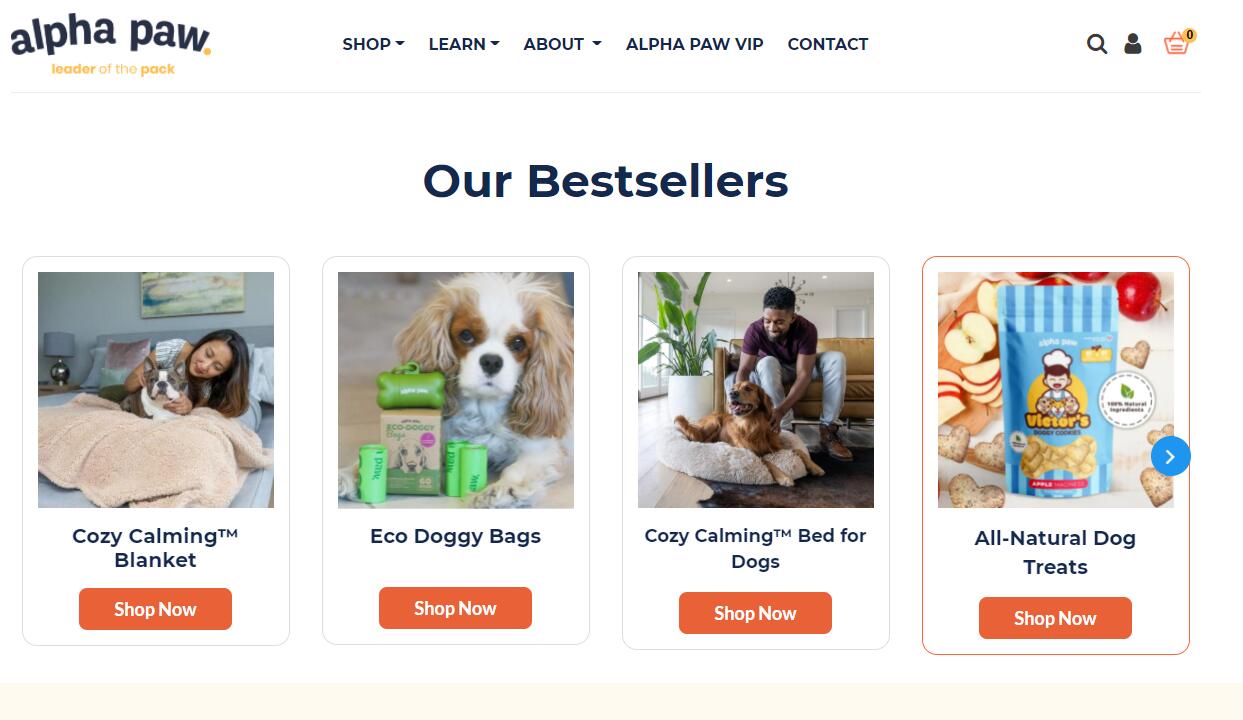 (Image sourceAlpha PawOfficial website)
Alpha PawBy father and son entrepreneursRamon and Victor van MeertoEstablished in 2018 and relaunched in the field of pet health in 2019, sales have consistently skyrocketed.In 2019, it was $750000, last year it reached $20 million, and it is expected to reach $35 million this year.
Alpha PawContinuously expandingA catalog of specific pet products,When developing products, there will also bePet experts and certified veterinary experts"Veterinary Approval Stamp",ensureProducts on the platformAll meet the highest industry standards.
After this round of financing,Alpha PawtakeContinue to expand its product line and plan to acquire other pet brands. In the future, a series of subscription box services will be launched, such asFood and nutritional supplementsUsed to treat diseases such as allergies or hip and joint problemsHealth productsEdible items for dental care.
Besides being available on their official website,Alpha PawThere are also layouts on other e-commerce platforms, and Amazon stores have accumulated a group of loyal users. In addition,Alpha PawWe also attach importance to the promotion and promotion of social media,The total number of fans on various platforms has exceeded10 million.
Pet products have always been a stable market in Europe and America, and the epidemic has driven this development,In 2020, the sales of the pet industry exceeded $100 billion.
In this situation, sellers and capital have increased their investment in this category, and the industry is gradually moving towards intelligence. To gain a share in the crowded market, sellers also need to put in more effort on the uniqueness and innovation of their products.