Both adults and children find it difficult to resist toys, so toy products are often prone to explosive sales. Recently, onTikTok Previous@KidstoyoverofToy manufacturer account, postedA video of a remote-controlled plastic airplane is on fire.
In the video, the person who appeared on camera was in a warehouse like location, showcasing the material of this plastic airplane and its ability to resist damage no matter how it is dropped. Afterwards, they used remote control to try flying indoors.In just a few tens of seconds, the video showcases the materials, features, and usage space of the productTikTok users, combined with various exaggerated and funny body language, naturally attracted a lot of attention.
Video cannot be publishedIn 10 days, the playback exceeded 21.9 million and received over 1.1 million likes and approximately 18000 comments.The latest release on the account is the same toy airplane and the same content,The playback volume within 13 hours also exceeded 30000. As long as it is a video about this remote-controlled aircraft, the playback volume is significantly higher than other videos.
Many netizens in the comment section were attracted by this small plastic remote-controlled airplane, stating that it was not bought for children, but for themselves to play with.
This small remote-controlled aircraft has great appeal to most consumers.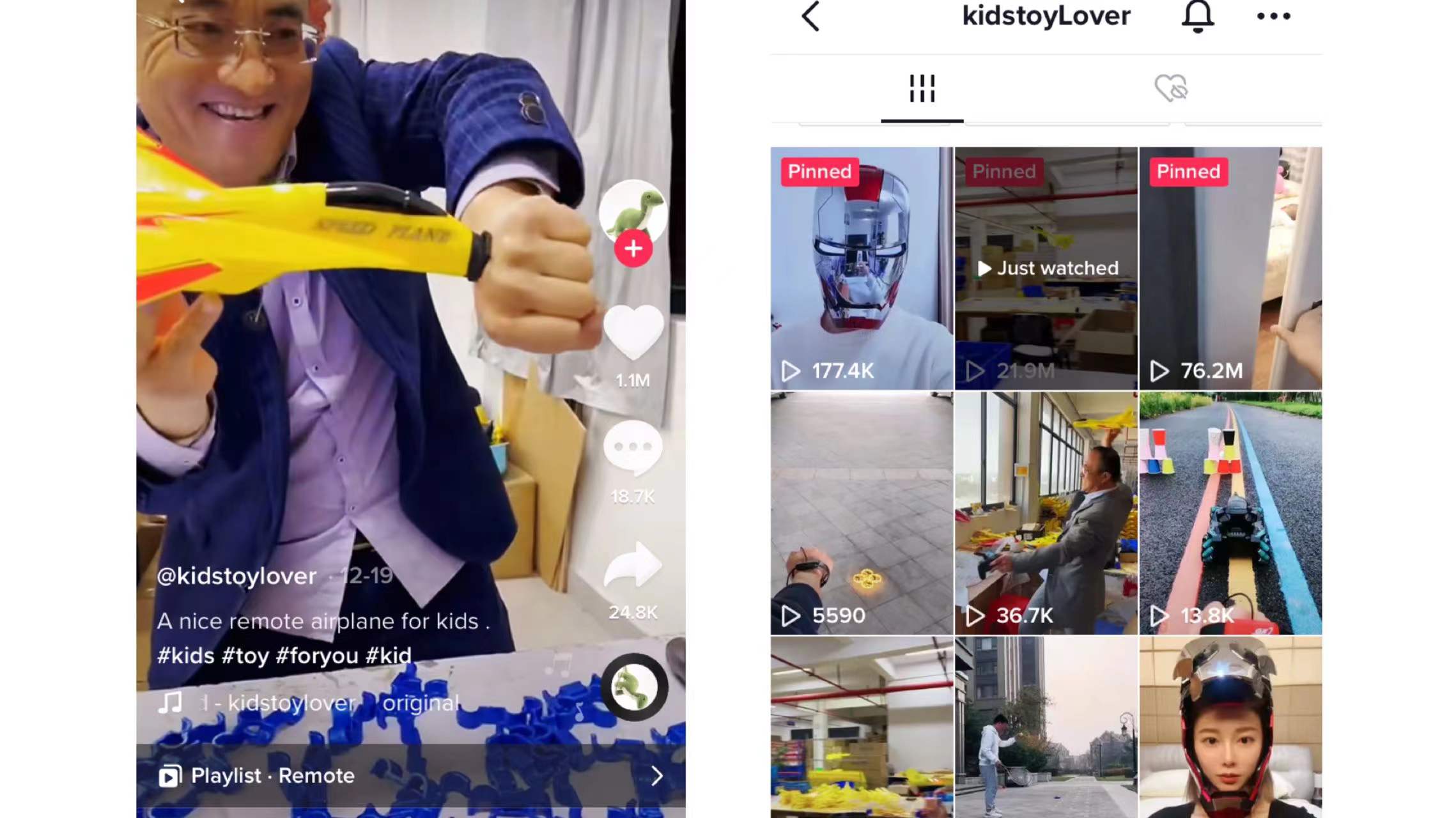 The popularity of the keyword "remote airport" on Google's trend is also in a fluctuating upward trend. Indicating that under the guidance of videos, consumers are more likely to develop interest in similar products.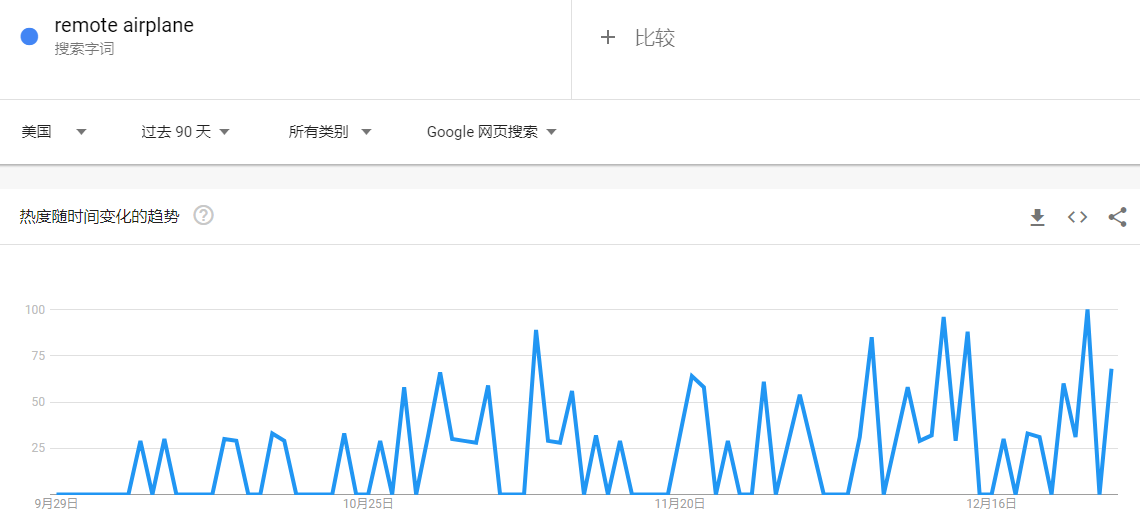 When searching for the same product on Amazon, the customer rating is approximately3.6 stars. Upon seeing the product review section, most customers reported that although the aircraft is lightweight and easy to operate, the product quality is poor, and if the wind blows, it is easy to be blown away.
Overall, social media platforms can be said to have become the preferred platform for merchants to promoteTraffic password. Especially for social media like TikTok, which is currently the most used by young people, there is a lot of traffic space waiting for sellers to explore. Even if there is no significant increase in sales, the high attention of videos has greatly helped to increase the exposure and visibility of the store. So, in future marketing, seller companies can make more use of social media platforms to promote themselves and not waste this good opportunity in vain.
At the same time, sellers also need to pay more attention to the quality of their products.Otherwise, even if sales increase, the consumer's experience is poor and their evaluation of the product is not good. Not only does it cause significant damage to the store's credit, but it is also not easy to accumulate repeat customers.