Xuchang, HenanThe reputation of the "wig capital" is said to be that one-third of the local population is engaged in wigs or related industries, and they have a set of business models for their businesses, which also feed nearly 200000 local people. Nowadays, taking advantage of cross-border e-commerce, companies such as Rebecca have further opened up online sales channels and sold wigs worldwide.
OnlineSales proportion10%, Rebecca continues to exert power online
Around the world80% of wigs are produced in China, which means foreigners buy 10tophaveAll 8 are 'Made in China'.
Chinese wigsIndustrial beltMainly focused onFour regions, namely Xuchang in Henan, Guangzhou in Guangdong, Heze in Qingdao, Shandong, and Taihe in Anhui. Among them, wigs from Xuchang, Henan account for approximately 60% of the global production, manufacturing, and export volume of hair products.
The largest wig company in the area——The wig giant Rebecca was listed on the Shanghai Stock Exchange in 2003, becoming the first stock of Chinese hair products. With the changes in consumer demand, domestic wig companies such as Rebecca have shifted from OEM and OEM production for other brands to building their own brands.
At present, Rebecca focuses on the research and development, design, production, and sales of a series of hair products. Its main products include six categories: craft hair springs, chemical fiber hair springs, human hair wigs, chemical fiber wigs, teaching tips, and composite fiber materials. It has a global presenceSelf owned brands such as "Rebecca", "Sleek", "NOBLE", "JOEDIR", "Magic", "QVR", etc. Our products are mainly sold to North America, Africa, Europe, and Asia, with the company's export revenue accounting for about 80%.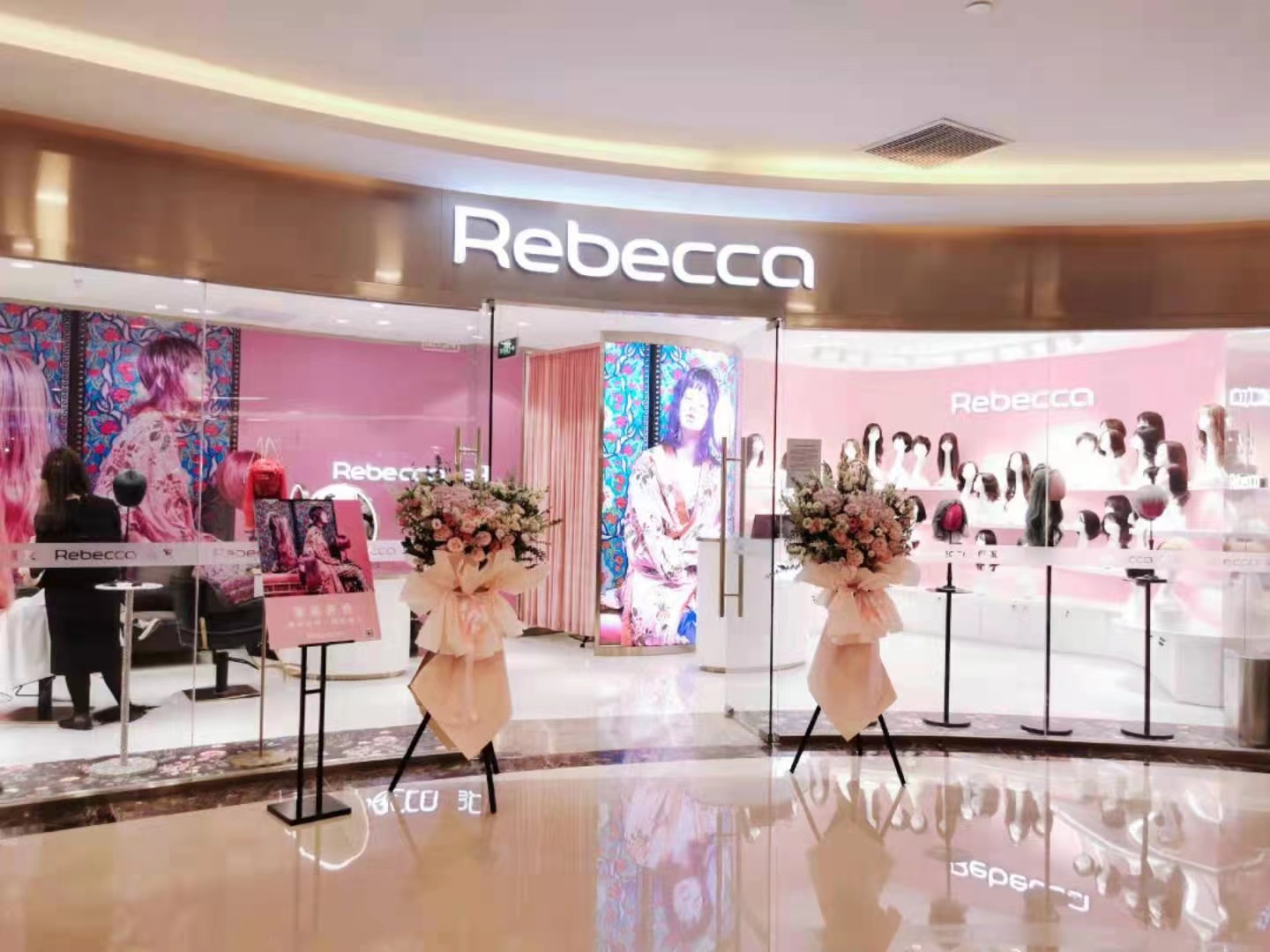 In recent years, wig companies have begun to explore more new sales models and channels. Introduction by Zheng Wenqing, Chairman of Rebecca, especially in theAfter 2015 and 2016, many traders opened up e-commerce channels, and some of them did well.
In 2017,Rebecca has also begun to expand its online sales channels, as many consumer demands are from abroad. Its main business is cross-border e-commerce, and the company has already laid out its presence on mainstream platforms such as AliExpress and Amazon.
In the first three quarters of this year, Rebecca achieved total operating revenue1.05 billion yuan, a year-on-year increase of 24.39%; The net profit attributable to the parent company was 45 million yuan, a year-on-year increase of 366.07%. Zheng Wenqing stated that the company's online channel sales are expected to account for about 10% of its total revenue in 2021. The online channel is currently growing, but it will take some time. In the future, the sales proportion of this channel will gradually expand, and its proportion should be between 20% -25%.
In addition to Rebecca, other domestic wig companies are also laying out online sales, exporting wig products to various parts of the world through channels such as Amazon, AliExpress, and self built independent websites. According to data from AliExpress, on average, one wig is bought every two seconds. Among them, the annual growth rate of wig sales in the European and American markets is approximately50%, while the African market will have a growth rate of 100% -300%.
Moving from offline to online is not an overnight move, and wig giant Rebecca has also stepped on some pitfalls, "Zheng Wenqing jokedWe have some failed experiences.
Opening up online channels, Rebecca faces continuous challenges
As a traditional hair product enterprise, Rebecca faces numerous difficulties in opening up online channels. However, after experiencing various adjustments, currently, Rebecca has a dedicated cross-border e-commerce team to operate online business, and its development is relatively stable.
Ms. Zhang, the head of Rebecca's independent brand, introduced that specifically, the difficulties faced by the company mainly include two major aspects:Channels and products.
The difficulties in channels can be traced back to the production process.Rebecca has always been a traditional supply model. Previously, the product was shipped in large quantities, and it was basically a large in and out model. However, online e-commerce is actually a small batch, multi batch model, which is exactly the opposite of the previous model. Moreover, the consumer group of online channels has a clear demand for differentiation, and the market responds quickly. In the early stages of specializing in online channels, the company made adjustments in many aspects, but the adjustment takes time, and this process has taken some detours.
When opening up online channels, the company also provided strong support, opening up a green channel for the e-commerce team. Later, in order to meet the personalized needs of the online market, a professional production line was also opened.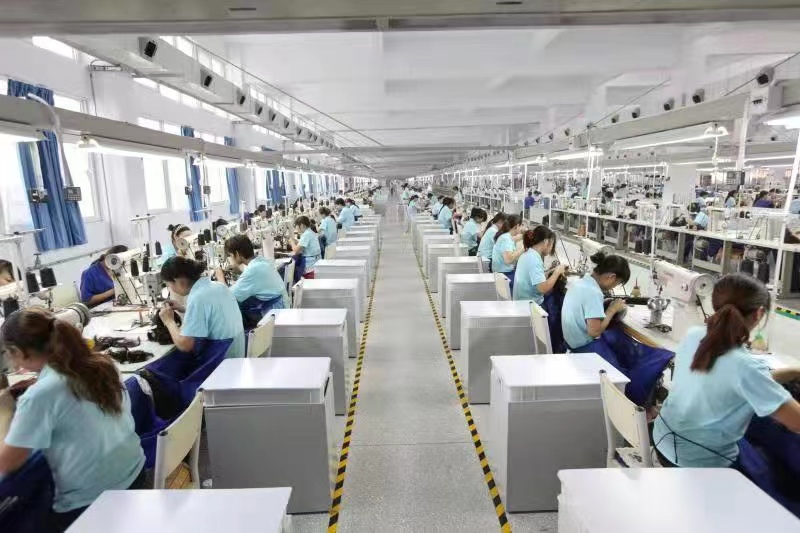 The difficulties in terms of products are relatively complex, according toMs. ZhangThe introduction mainly includes the following three points:
1. Adapt to changes in the B-end and C-end.Taking a certain type of product as an example, Rebecca does a lot of labeling, especially in Europe and America. The types of online and offline products are not the same. Previously, traditional offline supply was mostly direct to suppliers, and suppliers did not pursue high-quality products in order to maintain profits. But in online channels, Rebecca directly faces consumers, who are also human hair products. The colors and amplitudes are completely different between online and offline channelsFrom B-end to C-end, the positioning of products in terms of quality and standards is completely different.
In the early stage, we made significant adjustments based on the changes in the C-end, and we also took many detours in the product. Compared to offline channels, the quality and standards of online products are different, so we need to adapt to the new needs of online consumers again. "Ms. Zhang, the head of Rebecca's independent brand, said.
After going through some detours, Rebecca continued to grow through trial and error. Based on new market changes, it took one or two years to adjust its products and distinguish between online and offline products.
2. Online product supply speed and quality cannot meet the requirements. The demand for online product supply is faster, and it is difficult for traditional factories to achieve rapid production flow. In addition, with different quality requirements, the products produced by factories often do not meet the requirements.
3Incomplete communication connection. Traditional enterprises are different from systematized and information-based companies. In e-commerce channel sales, there may be some problems in communication and connection, and the communication and connection system for online product production in Rebecca is not perfect.
Various channels and product issues have emerged, and Rebecca has stumbled forward all the way.Ms. Zhang stated thatOn the way forward, we may encounter problems all the time. Once we see the existing problems, the company will actively assist in improvement, which has led to the expansion of online channels.
As the leader of the company, Zheng Wenqing also attaches great importance to online sales channels. She said that in order to establish this channel, the first thing we need to do is to establish a dedicated team, find professional personnel, and then cooperate with the selected products. In terms of products, it is particularly important to pay attention to quality. In fact, a large part of the reason why consumers switch from offline to online is because the quality of offline products has become uneven. Some consumers hope to find better products, but currently online channels have also flooded with some low-quality products, and some products are shoddy, disrupting the development order of the industry.
Regarding the expansion of online channels for hair product enterprises, Zheng Wenqing suggests that everyone enter the market with the belief of cherishing their feathers and providing high-quality products. Because through e-commerce platforms, manufacturers can directly reach consumers, so everyone must cherish consumers and not disappoint the trust of the platform and consumers. Only with such an attitude can businesses provide consumers with a better experience and achieve long-term success.
After the unremitting efforts of the e-commerce team,In recent years, Rebecca's sales have shownMore than 50% growth rate.
But since the outbreak of the epidemic, the entire cross-border e-commerce ecosystem has undergone sudden changes, and Rebecca has also felt the warmth and coldness of online sales.
Under the epidemic, online sales of wigs are facing a downturn
Wigs are a popular product for cross-border e-commerce exports in China, with an average ofA wig was bought in just 2 seconds,Climbing to the topNumber one among overseas traded products.
Rebecca has also laid out this popular channel, and currently, the company has considerable sales on e-commerce platforms such as Amazon and AliExpress. companyMs. Lu, the head of the e-commerce teamIntroduction: In terms of online channels, the company accounts for a relatively large proportion of sales on the Amazon platform, while wigs belong to a small category under a secondary category on the platform, so the overall size of wigs is not particularly large on Amazon. The company's advantage product on the Amazon platform is not expensive wig products, but relatively low-priced headgear products, especially chemical fiber headgear products, which are still relatively high in sales.
After the outbreak of the epidemic, due to changes in the supply chain and overseas demand, wig sales have encountered significant challenges on e-commerce platforms.
Due to the impact of the epidemic, many European and American people have lost their jobs and their consumption ability has decreased. As their consumption ability has decreased, many people use their only savings to purchase necessities of life.
When demand changes, low value products are relatively popular to some extent. Taking the Amazon platform as an example, many merchants have reported that platform consumers are starting to compare prices and choose cheap products for purchase. Many consumers have even approached merchants to inquire if they can exchange positive reviews for free or low-priced products.
On the one hand, consumer demand has decreased, and on the other hand, sellers' operating costs have sharply increased. This is caused by the superposition of multiple factors, mainly including:1. The logistics channels have been hindered, and cross-border logistics costs have risen again and again, resulting in high shipping costs. Many cross-border merchants' logistics costs have increased by more than three times; 2. Competition between e-commerce platforms such as Amazon is intensifying, and advertising costs are constantly rising; 3. The exchange rate has fallen, and the exchange rates of the US dollar and the euro have repeatedly declined this year, causing significant losses for businesses in exchange.
The operating costs of merchants have increased, and product sales have also encountered certain bottlenecks. This is a common pain point for cross-border merchants. Regarding the significant changes that have occurred in the cross-border e-commerce market this year, Rebecca's online sales channels are quite impressed.
Ms. Lu's analysisThe cost increase this year is reflected in both the internal and external environment. The internal environment isThe cost of various marketing activities has increased significantly,for exampleAmazonPlatform,Whether it'sThe various forms of advertising, as well as warehousing and operating expenses, are increasing, and the costs of other platforms are also increasing. In terms of external environment, the main factors are logistics costs and labor costs. This year, logistics costs have increased significantly, and costs have been increasing. In addition, labor costs in the supply chain production process are also constantly increasing. Overall, all expenses for online channels are increasing this year.
According to RebeccaIn the 2020 annual report, the company's annual revenue reached 1.33 billion yuan, a year-on-year decrease of 26.92%, and the reasons can be summarized as follows: First, the global economic recession and insufficient market demand caused by the COVID-19; Secondly, normal commercial and social activities in multiple countries around the world are limited by epidemic prevention and control, resulting in poor logistics and extended order delivery cycles, which have affected product sales; The third is the adjustment of product sales mix, with consumers shifting towards low value products.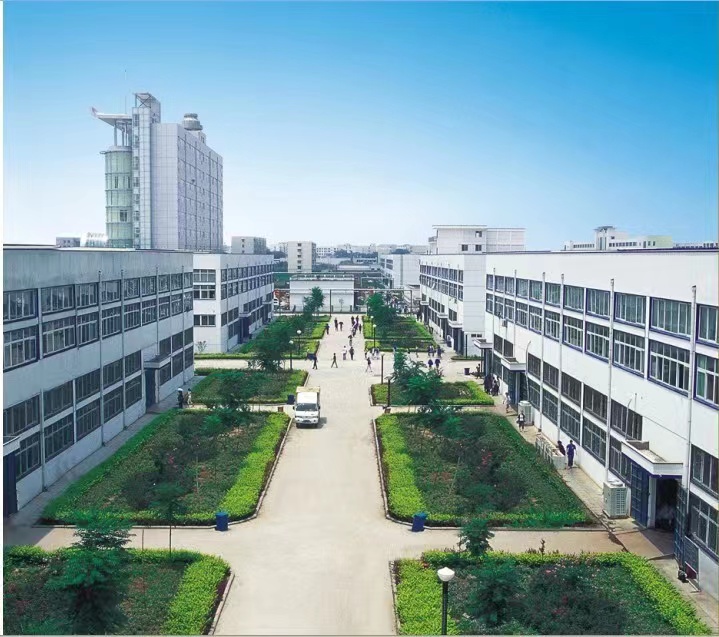 In the context of rising costs and declining consumption, Rebecca has made adjustments based on its own situation, and the adjustment measures are mainly reflected in two aspects.
1Stable supply of high-quality products.The epidemic has hindered overseas logistics, causing many sellers to run out of stock. Rebecca is more concerned about stable supply to consumers, consistently providing high-quality products, and improving customer service as a whole.
For overseas consumers, we want to purchase a wig product on Amazon. We want them to not only be able to buy it today, but also to always be able to buy it, and to always be able to buy products of the same quality. We still have an advantage in product supply, so we can ensure the stability of supply. For us, the stability of important product supply, including quality stability, has always been the most valued Ms. Lu said.
IIProvide marketing education to consumers.Rebecca has done a lot of offline education, collaborating with internet celebrities in the sales destination country, promoting through some websites, etc., to educate consumers, improve product sales, and also enhance the impact on the brand. In this way, the value of Rebecca's products continues to increase.
After making relevant adjustments, facing the price war crisis in the cross-border e-commerce industry, Rebecca did not conduct price reduction promotions like other businesses, sacrificing profits to ensure sales and product ranking. Instead, it appropriately increased product prices based on the increase in costs, which consumers can also accept and recognize.
Continuously optimistic about online and independently standing as the focus of work
The epidemic has been ongoing for two years, and Zheng Wenqing believes that overall, the impact of the epidemic on e-commerce is multi-level, not just positive. Although consumers have been staying at home longer and online shopping has improved, the epidemic has also had a huge impact on the global logistics system, resulting in a significant increase in logistics costs for overseas merchants; At the same time, multiple industry supply chains have been disrupted, and the impact of shortages has permeated various industries.
We have also experienced some challenges in the supply chain, with some high-quality products experiencing some problems in the supply business. Therefore, e-commerce does not mean that the epidemic has become particularly good, it has led to a quite complex situation
In terms of consumer demand, Zheng Wenqing stated that there will be no downward trend in the demand for wigs. Currently, overseas consumers generally need to change a product in two to three weeks, and there is no possibility of a decline in this frequency and consumption needs.
The product strength is strong, but Rebecca also has weaknesses, such as its understanding of the market.Being able to enable consumers to spend the most money to purchase a product is a difficult challenge for any enterprise. I believe that our company has excellent capabilities in production, manufacturing, research and development, as well as layout. The relatively weak overall capability is the ability to understand the market. This is a goal that every brand must relentlessly pursue, and it is also a hidden challenge behind our team's economic indicators
Only by understanding the market and consumers can businesses understand the products provided by other competitors, as well as the differences and distinctions between the products they can provide and ultimately make consumers willing to takeBuying your own product for $100 instead of just $50 is a challenge and also a capability that the Rebecca team needs to improve.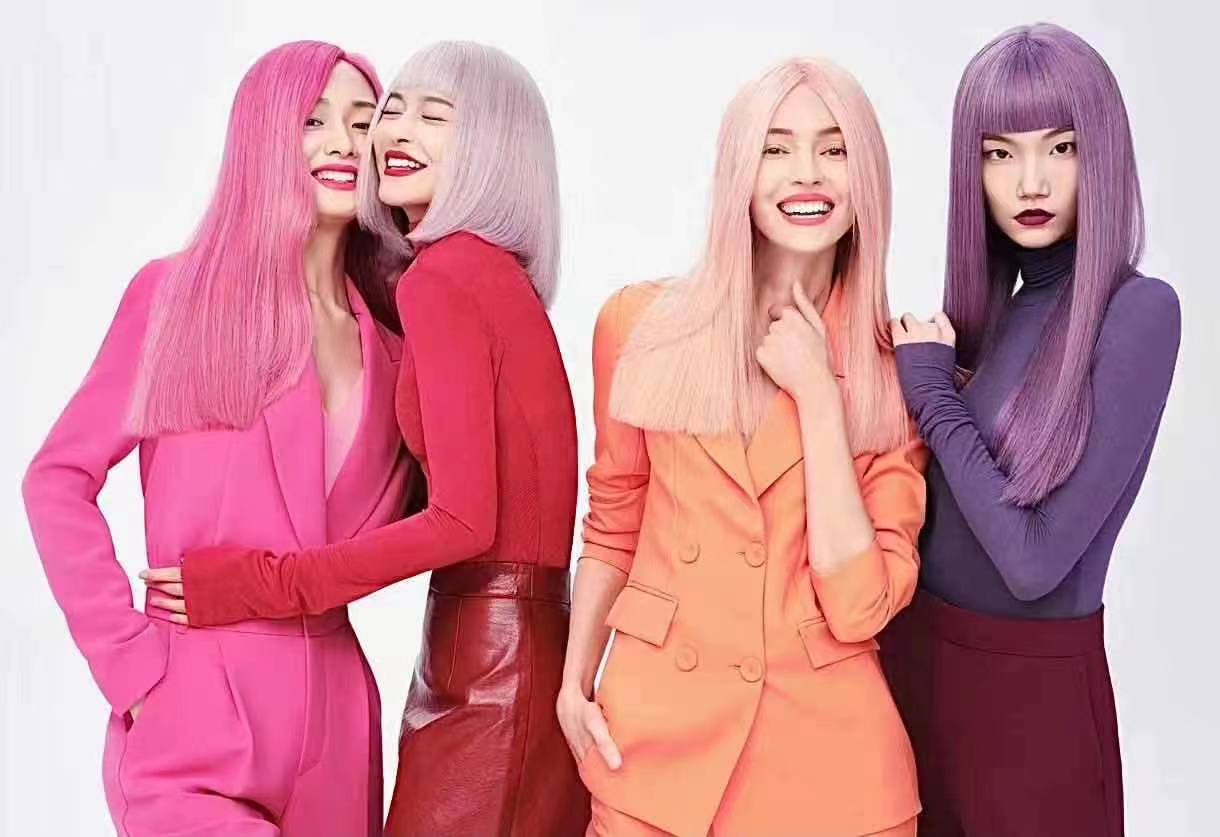 In China, traditional manufacturing industry faces some challenges. As the number of overseas factories continues to increase, last year Rebecca planned to activate the production of overseas factories through overseas distributors, increasing production to meet market demand. They hope that overseas factories can better play their role.
Previously, Rebecca's positioning for overseas factories was to meet its own sales needs, but these factories30% -40% of sales still come from branded American customers, which is different from expectations. At present, Rebecca International e-commerce products are mainly produced and manufactured domestically. Zheng Wenqing hopes that in the future, the production and manufacturing capacity of overseas factories can meet 60% -70% of the overseas market demand, be close to the local market, reflect the market faster, and provide more popular products. Under this content division, China can focus more on the research and development and production of products with higher quality and value.
Cross border e-commerce is developing rapidly, and Rebecca continues to be optimistic about online channels.
hisMs. Lu, the person in charge of the e-commerce platform, stated that,In October, Rebecca conducted a three-year plan, hoping to achieveLabelingOEM and domestic brandsHealthy and common development. In terms of independent brands, the company hopes to achieve the ultimate goal of evenly dividing the world between online and offline channels. Online channels directly reach end consumers, with more diverse requirements for products and operations. The importance of independent stations is self-evident, and the company's requirement in this regard is that the proportion of independent station sales can be achieved after three years25% -30%.
epilogue
Like many domestic manufacturing industries, wig OEM has supported numerous factories, althoughThe profits left by OEM orders are not substantial, but they are enough to allow these factories to accumulate a certain amount of capital and live relatively well. Therefore, when cross-border e-commerce enters the wig industry, companies with outsourcing advantages mostly choose to sit on the sidelines. The reason for this is that on the one hand, it has adapted to the simple and large-scale OEM model, and on the other hand, it is necessary to avoid competing with dealers to compete with customers, which may cause them to lose the OEM orders they rely on for a living.
Therefore, in the race towards cross-border e-commerce, those who are the first to take the lead are those who do not haveWig companies with OEM advantages have opened stores on platforms such as AliExpress and Amazon, directly reaching end consumers, and attracting a large number of buyers through e-commerce prices and product advantages. As a result, OEM orders for some wig products have shrunk or even disappeared.With the help of e-commerce sales channels as a springboard, some unknown sellers have achieved corner overtaking, with the latter taking the lead, thus changing the original pattern of the wig industry.
Under the changing market, more manufacturing enterprises are starting to test the water line. As Zheng Wenqing said,Around 2016, many traders have successively opened up e-commerce channels, and Rebecca has also accelerated its layout in cross-border e-commerce and brand terminal retail models.
After several years, the proportion of online sales of Rebecca has reached about10%, but Chairman Zheng Wenqing believes that the ideal number for this ratio should be 20% -25%. After transitioning from a traditional manufacturing enterprise, despite setbacks, this wig giant continues to value online channels and insists on strengthening its e-commerce path.