On the eve of Christmas this year, a new variant strain of Omicron virus began to appear in many regions of Europe. The rapidly spreading COVID-19 has basically become a major threat factor for people to socialize during Christmas.
During Christmas, it is winter in Europe,According to the survey, British people prefer to stay in warm rooms in winter, especially at Christmas,Warm lights,Wearing comfortable pajamas,Sit on the sofa and lookNetflix andTaste good wine and food。Even the British people saidA holiday night without Christmas pajamas is nothing.
And Xiaobian also found the search trend of British pajamas in Google Browser.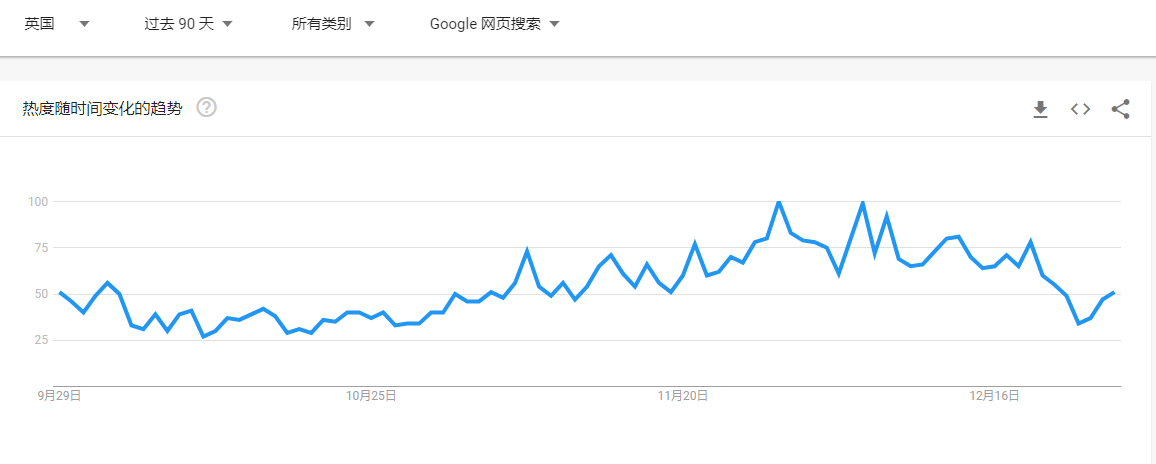 As can be seen from the search volume of British pajamasSince the middle of November, the number of pajama searches has been rising.
In addition to the epidemic, more and more people have switched their shopping methods from offline to online,The development of social media has promoted this trend. It is reported that there areRetailers inShared one on InstagramPajama ChartAfter the film, like itexceedMore than 21000 times and hundreds of comments.
Shoppers are shocked by these scenes and can't wait to buy for the whole familyComfortable pajamas。Some netizens said:
@Isobelanne 2021 wrote, "our families need this."
@kimberley_ Rosexx said, "Wow.It has a Christmas atmosphere."
From the perspective of hot selling styles, the materials are comfortable, and the pajamas decorated with candy, elk, Christmas elements or stripes are more popular with local consumers. Wearing such pajamas to spend Christmas with your family will create a stronger Christmas atmosphere.
On the whole, the emergence of the epidemic will stimulate people's online consumption, and with the development of social platforms, more hot sales will emergecategoryOf course, Google Hot Search will also lead the hot selling trend. Relevant sellers can pay more attention to the epidemic situation and consumption trend of the target market, and make a good marketing plan for the store.