The impact of the COVID-19 on sellers has been continuing and has not weakened at all as the end of the year approaches.
Yesterday, two new confirmed cases of COVID-19 broke out in Shenzhen, a gathering place of cross-border sellers. Not long ago, it was also reported that due to the rapid spread of the variant COVID-19 strain of Omikron virus in the United States, the positive diagnosis rate of COVID-19 among dockworkers and office workers in the two major ports of Los Angeles and Long Beach soared. About 100 of the 150 dockworkers tested were positive, with a positive rate of 67%.
The status of Shenzhen and the United States in the minds of sellers is self-evident. At the end of the year, sellers are busy preparing and shipping goods. The impact of this epidemic on them is obvious.
Shenzhen has added 2 confirmed cases, and seller circles have dropped "depth bombs"
Yesterday, the news of "2 new locally confirmed cases in Shenzhen" flashed on the seller's website. As is well known, Shenzhen is home to the vast majority of cross-border e-commerce sellers in China, and numerous ecosystems such as logistics gather here. In addition to the epidemic itself, one of the confirmed cases this time is also linked to the cross-border e-commerce hub "Sakata", which is like dropping a "depth bomb".
As soon as the epidemic broke out, various concerns arose in the cross-border community.
haveWorried about logistics being affected:
Shipping is 100% affected, and it is unknown if the shipping schedule for next Monday will be delayed again;
——Hurry up and prepare for the shipment, and pray that the ship next Wednesday will not be affected
haveWorried about not being able to return home:
I'm all ready to grab tickets today, but suddenly I saw this news and my heart cooled. I'm so worried that I won't be able to go home;
——Last year, I celebrated the Chinese New Year on the spot. Don't come back this year. I hope to clear it as soon as possible. I want to go home;
——Home in Xi'an, working in Shenzhen, homesick
From the feedback, it can be seen that many sellers, logistics and other service providers have already implemented home work. I believe many people in the cross-border circle were queuing up for nucleic acid testing yesterday and even last night. Now, after a day and night of nucleic acid testing and investigation, there is news about the activity trajectory of the case and the mutated strain, and Shenzhen has also announced corresponding response measures.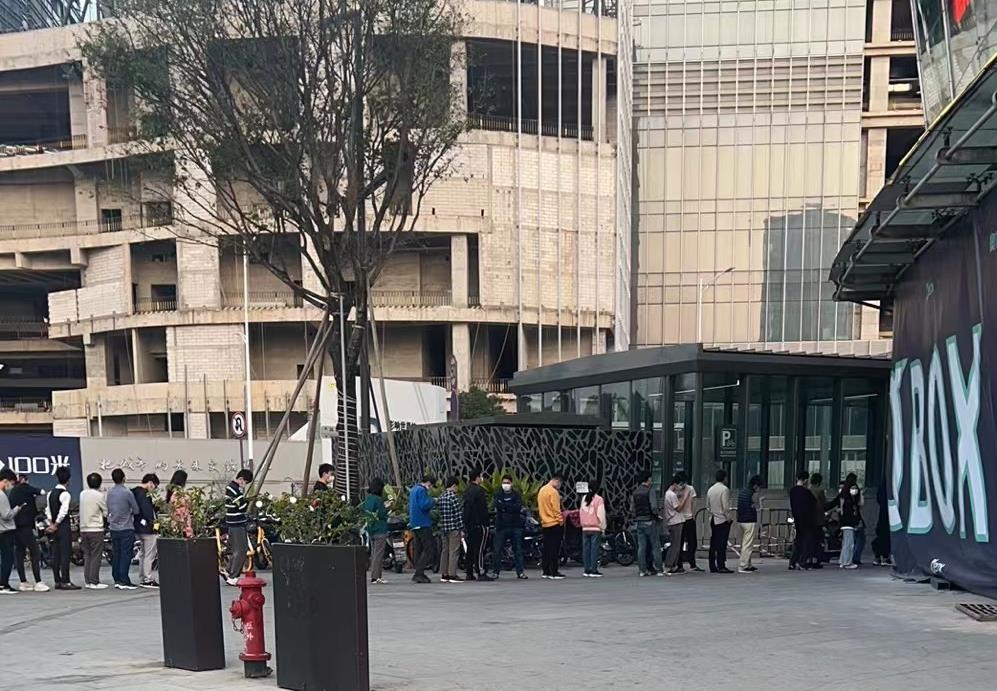 After preliminary investigation, the main activity trajectory of the two cases was taking the subway to and from their homes and workplaces.
In terms of subway, it mainly involves Line 5, Changlong, Huangbeiling, Baigelong, Wuhe subway stations, Line 8 Liantang subway station, and Line 10 Beier Road subway station. Other areas and places: Buji Street Bakery, Bantian Street Qinglaxian Fast Food Restaurant, Buji Street Chongqing Spicy Hot Pot Youyicun Store, Buji Street Niudashuai Changsheng Store, Shenzhen Buji MIX, Dongxinling, Ping'an Wanjia Life Supermarket, etc.
The Shenzhen CDC completed the whole genome sequencing of COVID-19 in two cases, and the results showed that case 1 and case 2 were infected with delta mutant strains, and the homology between the two strains was 100%, not the Omikron as previously suspected. But the source of the infection is currently unclear.
Now,The Liantang Port, Xianhu Road Station, and Liantang Station of Shenzhen Metro Line 2 are temporarily suspended from operation. Leaving Shenzhen requires a negative nucleic acid test certificate within 48 hoursLonggang District and Luohu District have suspended large-scale gathering activities, and all extracurricular education and training institutions (subject and non subject) in the city have suspended any form of offline training services.
As of press release, no new cases have been announced.
Out of 150 dock workers, 100 tested positive, and Omicron heavily attacked American ports
Besides Shenzhen, the situation in the United States is also not optimistic. According to the statistics of Johns Hopkins University, as of 6:21 on January 8, 2022 (Beijing time), the cumulative number of confirmed cases of COVID-19 in the United States has reached 59114417, and the cumulative number of deaths has reached 835929. In the past 24 hours or so, there have been 822305 new confirmed cases and 2437 new deaths in the United States.
Seeing these data, one can already imagine how severe the current epidemic situation in the United States is. However, on the 7th local time, Director of the Centers for Disease Control and Prevention, Valensky, stated in an interview with US media that,She believes that the current round of COVID-19 epidemic in the United States has not yet reached its peak. The Omicron strain is more infectious, and there will be more infections in the United States.
The spread of Omicron has had a serious impact in the United States, with sellers and logistics providers focusing on ports. According to the latest report by the US Business Daily, Jim McKenna, Chairman of the Pacific Maritime Association (PMA),On Tuesday, about 150 dock workers on the West Coast of the United States underwent testing, of which about 100 tested positive.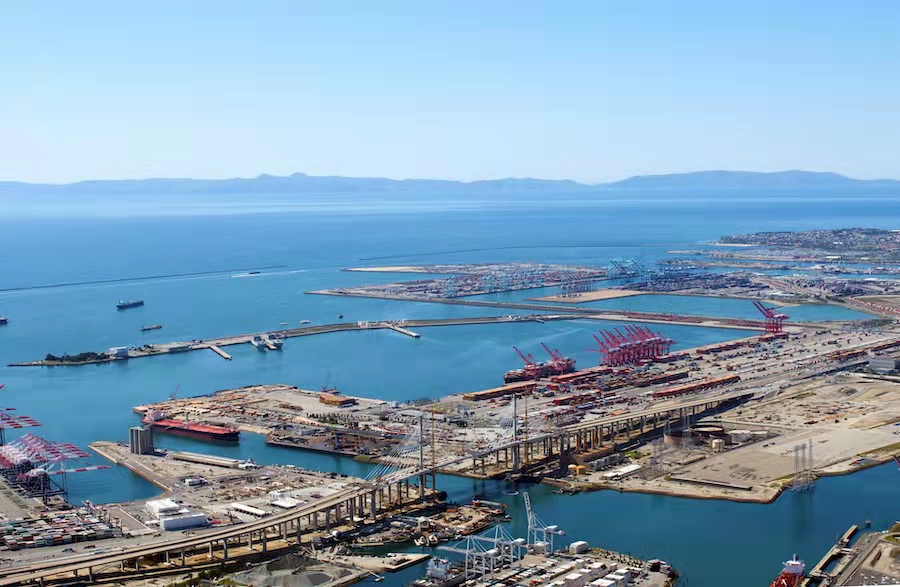 The positive diagnosis rate of not only dock workers, but also office workers is rapidly increasing. Nevertheless, the worst-case scenario has not yet arrived, as Jim McKenna pointed out,The next two weeks will be terrifying.
Alan McCorkl, the president of Yusen Terminals, a container yard in Los Angeles, pointed out that due to the epidemic, many people have been quarantined, and dock workers and management personnel have mostly tested positive. Yusen is working hard to restore workplace safety measures that took effect in 2020 and early 2021.
The congestion problem at Los Angeles Port and Long Beach Port has become very serious, with data showing that there were as many as 101 waiting ships on the 3rd of this month. Nowadays, a large number of dock workers are infected, which will further exacerbate the problem of job shortage. Once there is a shortage of labor, the working hours of ships in berths will be extended. In addition, the safety measures in the workplace will be re implemented, making the congestion problem even more serious.
Based on past experience, as congestion intensifies, freight rates are bound to increase again. Ocean freight contractors believe that in such cases, port congestion surcharges are likely to be imposed. However, due to the regulations of the Chinese government that airlines cannot impose surcharges, if necessary, the freight will be directly increased.
It is worth noting that Omicron is now restricting the freight labor force in the United States, according to a report by Joc.com,Not only ports, but also railway, truck transportation, and warehouse operation labor have further suffered setbacks.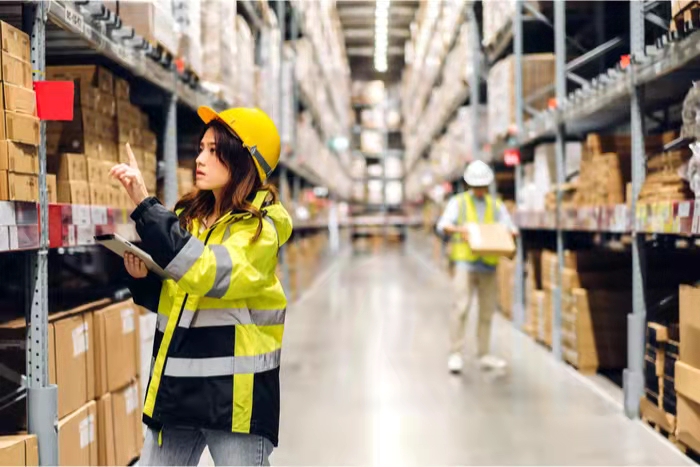 It can be said that the weakest labor links are distribution centers and warehouses. According to CNBC, upon seeing the threat escalate, Amazon resumed mask requirements for distribution center staff on December 21.
According to an analysis by two scholars, similar to 2021, warehouse operators are also striving to retain employees, as they may switch to higher paying places in the face of labor shortages.
The warehouse operator told foreign media that they have significantly increased their wages, but still lack the workers needed for picking and loading and unloading trailers and containers.
Although truck drivers have a lower risk of infection compared to warehouse and port workers, it is not without the possibility of infection. Moreover, as Omicron spreads, shippers and warehouse operators are bound to tighten or re implement workplace safety procedures. At this point, there will be more demand for "contactless" and paperless cargo pickup and delivery, allowing truck drivers to deliver without face-to-face communication with the shipper or consignee's employees.Truck drivers may also be less willing to follow certain customer requirements for internal delivery.
Even though Omicron did not have a significant direct impact on truck transportationThe indirect impact may drive more goods into the spot market, thereby increasing spot prices and exerting greater pressure on contract prices when shippers and their truck transportation partners negotiate annual contracts.