In the past, theyMorning coffee(Coffee)Refreshing, at nightWith the help ofAlcohol(Alcohol)relaxSleep aid. butWhenSleep problems caused byIncreasingly valued, more and more young people are choosingMelatonin(MElatonin)Waiting for health food to aid sleep.
According to data from Tmall Global, over the past six monthsTwo million young people went to Tmall Global to purchase imported coffee and sleep aid health food at the same time.Morning C Evening MStarting to become a healthier way for young people to maintain their health.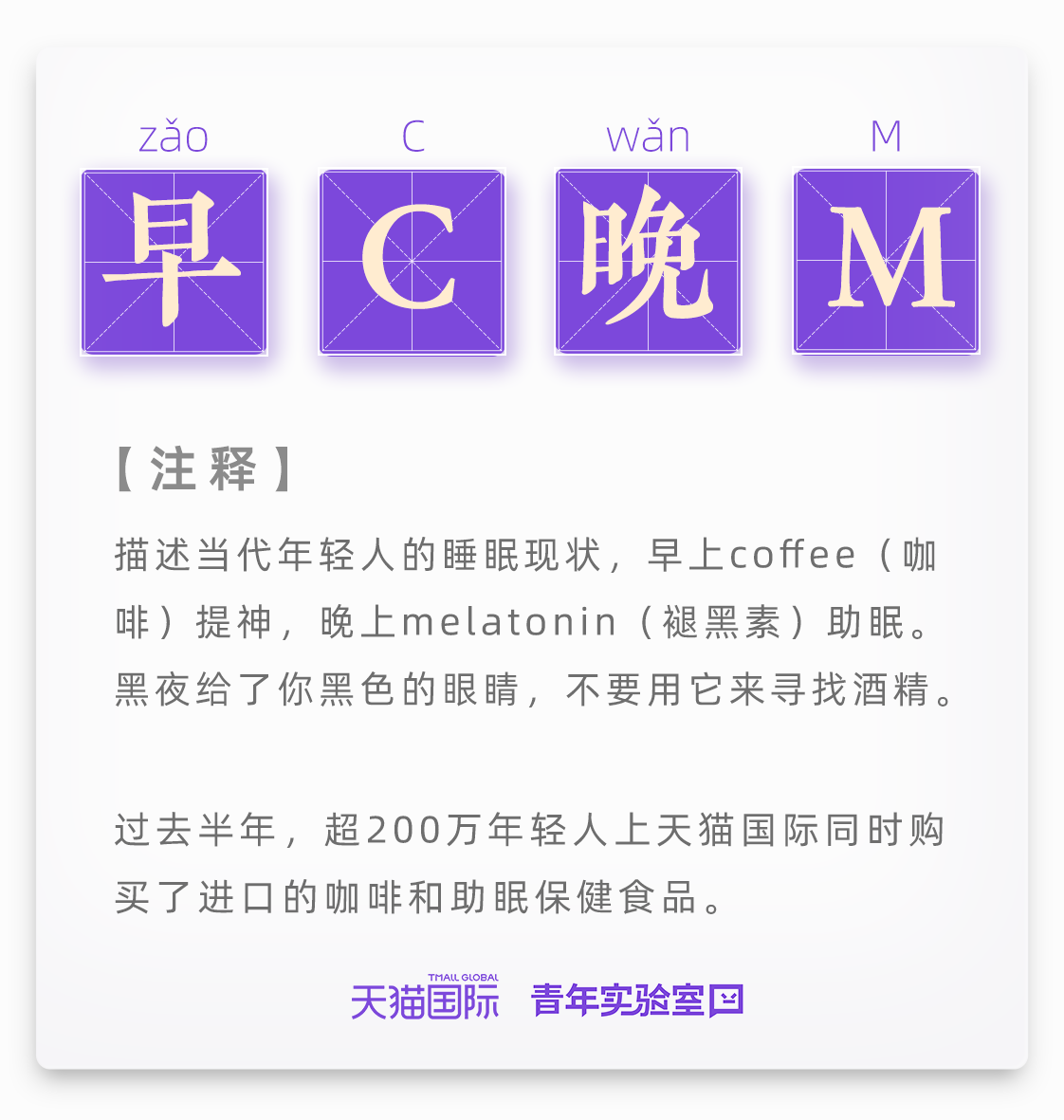 (This generation of young people has started on TmallMorning C Evening M)
Brands and merchants have also seized this trend and launched onlineList of "Morning C Night M" and launch melatonin, which is more portable and convenient for young people(MElatonin)Products such as sleep water, melatonin gummiesOral drops of essence, instant sleeping tablets, etcA product that is easy to eat like a snack.
Currently, on Tmall Global,The top seller in the melatonin category isVItafusionSleepWell melatonin soft candy, also known as Norwegian brand NOromegaMelatonin sleep tablets, IrelandZenflore sleeping probiotics, an Australian brand containing saffron essenceSaffronia Heart CandySwisse sleeping aid valerian tablets and others are quite popular.
Public data display,At present, China has a super300 million people suffer from sleep disorders,Among themSleep problems are most prominent among young people born in the 1990s and 1990s.China Sleep Index ReportWeigh,62%ofthe post-90s generationConsumer has purchasedMelatonin gummies, etcrisingSleep aid products, super200 billion yuanmarketA large-scale sleep economy has emerged.
"Since the beginning of this year, the sales of imported sleep aid health food have shown a trendThe trend of double-digit growth and younger purchasing users is becoming increasingly evidentIntroduction of relevant leaders in the healthcare industry of Tmall GlobalThe platform has been committed to incubating new categories to meet new consumer segmentation needs while bringing new business opportunities to merchants.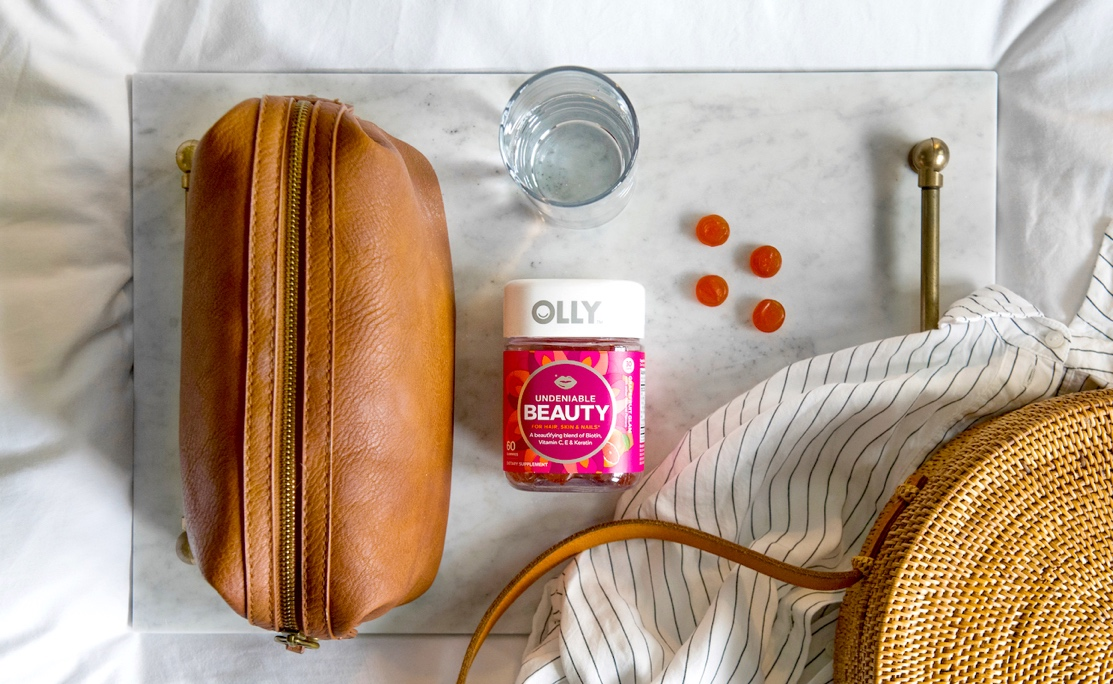 (Under UnileverOLLY melatonin gummy)
Sleep Care MarketThe rapid development of has also sparked international attentionQuick eliminationproductgroupFollow up on.Nestle BrandsPure Encapsulations launchedSouth African drunken eggplant capsules that regulate sleep and mood,last yearMaySettle inTmall Global,Sales growth exceeding one monthtwo00%; OLLY Melatonin Soft Candy under UnileverLess than a year after entering the melatonin categoryTOP 2 brand.
Data shows that there have beenone00Multiple overseas new brands are leveraging cross-border e-commerce platforms such as Tmall Global to explore the sleeping nutrition market. In the next year, it is expected that more new brands will enter and currently incubateone0A brand with a sales volume of tens of millions.