Just stepped intwo thousand and twenty-twoIn the year of, a heavyweight news broke out in the cross-border circle, with the protagonist being the independent website that had been rumored to be selling heavily in the past six monthsGearbest. At the same time, global e-commerce suppliers are still on the way to collect payment, and there are suppliers pursuing itfiveTen thousand yuan payment, the boss threatened to take ittwo hundredThe scandal of losing everything has also surfaced
GearbestPlatform seller store permanently frozen
A Gearbest platform seller stated that they received an email from the platform a few days ago, which showed:
Unfortunately, we inform you that your store has been frozen. To ensure that your store returns to normal operation as soon as possible, please contact our official email to apply for unblocking. After the seller's store is frozen, the store's products will be removed from the shelves and withdrawal operations will not be allowed.
As can be seen from the email,The reason for the freeze provided by the platform is due to abnormal operations, and the freeze time column displays as "permanently frozen".
According to the seller, starting from January 10, 2022, there are not a few Gearbest platform sellers who have received this email, and most of them are high-quality sellers.
This news quickly spread within the cross-border circle,orderA group of sellers panicked. Inexplicably, I suddenly received a warning email, and many platform sellers expressed their incomprehension and disbelief.According to platform sellers, on December 31, 2021, many platform sellers also received emails from the Gearbest platform notifying them to apply for category renewal before January 6, 2022,It took only a few decades before and after, and the changes were unacceptable to platform sellers.
GearbestplatformsellerWhy is it so suddenSuffer fromThe reason for the store closure has not yet been known, but it can be known that the sellers who suffered losses due to the sudden closure of the platform are not unique, and many sellers are concerned about the "appeal" mentioned in the email.
Since the news of the "Global eBay debt crisis breaking out and the company facing bankruptcy risk" spread, various news has been frequently spread among its brands.In September last year, the Gearbest platform received attention from practitioners due to the website being unable to open, and some sellers raised questions about whether the Gearbest platform is cooling down.
At that time, the editor had attempted to log in to the Gearbest website through different domestic and foreign browsers, but none of them were successful. After downloading Gearbest from the APP Store and opening it, he found that all the pagesnotDisplay any content.A seller revealed that Gearbest had already been unable to withdraw money before this, which frightened a large number of suppliers.
But just a month later, while a group of sellers and suppliers were still worried, some sellers were pleasantly surprised to find that Gearbest's website and app seemed to be back online.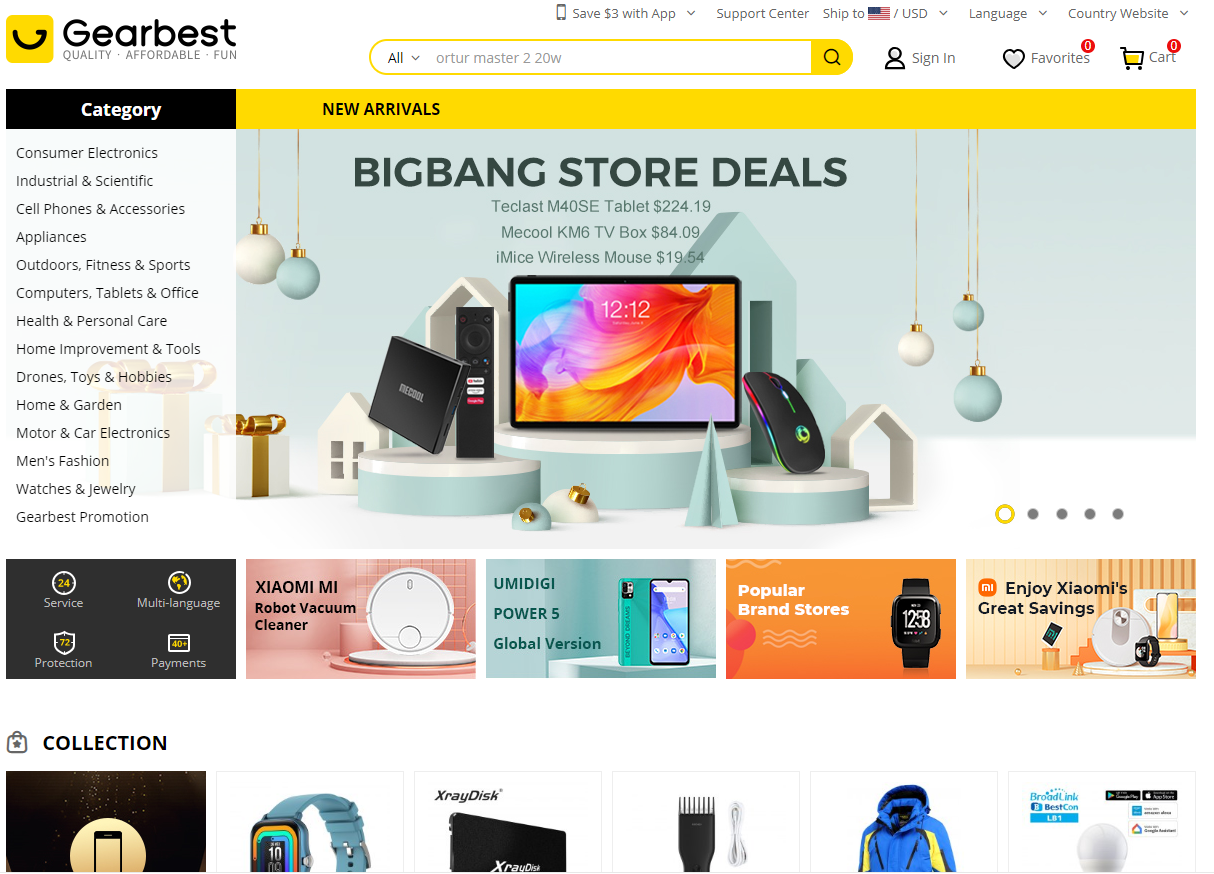 As of this Friday, when I searched and opened the Gearbest website, I found that it could be opened normally; After downloading Gearbest through the APP Store and opening it, the page will also display normally.
The news that the seller's store has been permanently frozen on the Gearbest platform this time is uncertain whether the funds can be recovered, and how this event will develop in the future is also unknown. However, according to the current situation, this will be a huge blow for suppliers
In fact, it is not the first time that news has spread that global e-commerce suppliers are unable to recover payment.As early as last year, Global eBay experienced a debt crisis, with industry insiders claiming that more than 3000 suppliers were in arrears with payments exceeding 700 million yuan.
Due to the delayed recovery of outstanding payments, many suppliers in the industry are still on the way to recover payment
The supplier is demanding 50000 yuan for the goods, and the boss is threatening to take 2 million yuan and sue for bankruptcy?
Supplier A reported to Yien Network,Earlier, I was askingGlobal eBayWhen I recovered my 50000 yuan payment for the goods,Global eBayA civil lawsuit was initiated against Supplier A on the grounds of a "reputation dispute".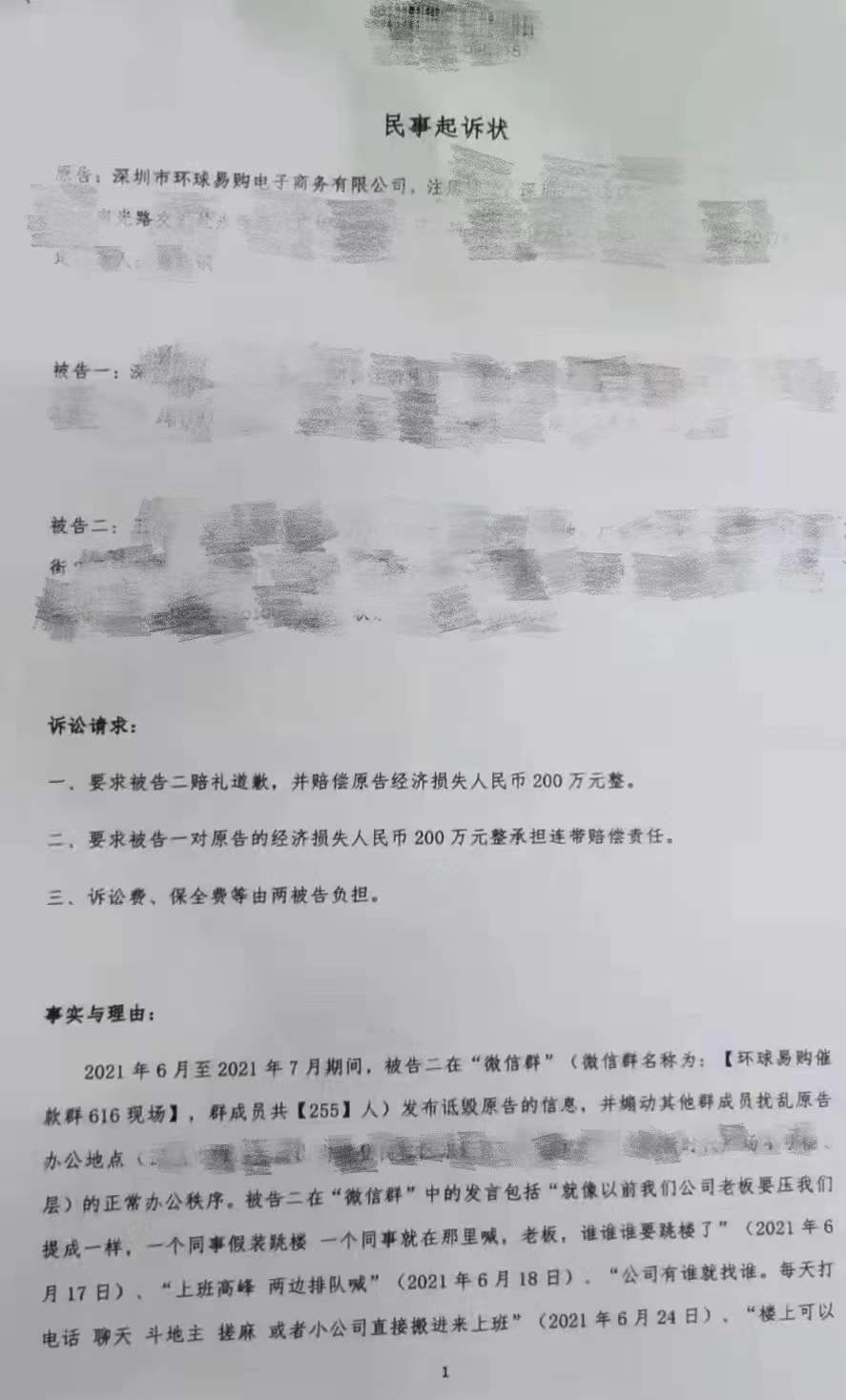 From the content of the lawsuit,plaintiffGlobal eBayDefendant Supplier A"Global eBayRelease defamatory information about the plaintiff and incite other members to disrupt the normal order of the plaintiff's office location in the "616 on-site collection group", andJust like our boss used to press us for commissions, one colleague pretended to jump off a building, while another colleague shouted, 'Boss, whoever wants to jump off a building', 'The domineering richest man, Yoshisho, sternly condemns the supplier who came to cause trouble and collect 50000 yuan in debt', and so onAggressive and insulting words and phrasesBring a lawsuit on the grounds of.
The plaintiff stated in the lawsuit thatGlobal eBayAs one of the largest cross-border B2C e-commerce companies in China, the remarks of defendant supplier A have seriously damaged its social reputation, leading to the plaintiff's failure to negotiate in multiple investment/financing projects, causing serious economic losses,Up to 2 million RMB.
Based on the defendant's various behaviors mentioned above, the plaintiffGlobal eBayRequire the defendant supplier A to first apologize for their infringement of the plaintiff's reputation rights, and assume compensation responsibility for the losses caused by the plaintiff, with a compensation amount of 2 million RMB.
But based on the video sent by the debt collection supplier, the fact isit seemsNot so.
Go to the supplierGlobal eBayWhen asking for payment, the two sides appeared at the negotiation table:Global eBayThe boss issued statements such as' I owe you 50000 yuan and I'm so excited, wasting so many of our time 'and' Remember him, everyone accuses him once, how much time does it take? Let's see if I can sue you to death '.
Global eBayThe boss has issued a legal order to his company"Legal affairs, remember him. Take a picture of him, there's no money at all for 50000 yuan. Counter accuse him, and I'll sue him for 2 million yuan and he'll be ruined"Command.
So there came the scene we mentioned at the beginning,Global eBayThe plaintiff filed a lawsuit against Supplier A, but the result was unexpected:Global eBayWithout paying the litigation fees, the court directly went through a summary procedure and made a judgmentGlobal eBayLose the lawsuit.
Since ancient times, it has been natural to pay off debts. But the executives of listed companies speak insulting and intimidating words when faced with debt collectors from suppliers.
aboutGlobal eBayMany suppliers have expressed their views on the issue of owed payments to suppliers.
Global eBayBelonging to contract fraud, failing to repay debts for two years, violating the socialist values of integrity;
Repeated debt to equity swaps, disrupting the business environment in Shenzhen;
Still attracting investment from society, there may be more suppliers involved in the Ponzi scheme;
The listed company and its actual controller have no sense of social responsibility, are unscrupulous in their pursuit of wealth, oppress small suppliers, and are suspected of financial fraud;
Transfer assets at will, evade debts, and promote unethical practices;
Luxury office space and professional security team, misappropriating supplier payments for face saving projects.
Not only that,aboutEarlierGlobal eBaySeparate the independent station under the bannerThis action,haveIndustry insidersIt means, "Isn't itPrepare for default?How to pay for the only high-quality asset that is independent, with outstanding supplier payments and third-party seller platform payments of several billion yuan?"
Under multiple factors such as limited platform development and supplier payment arrears, many industry insiders are also paying attention to: what will be the future development situation of the big shots?