Recently, Amazon cleaning robotsBestSeller BrandKovosPublishedThe 2021 annual performance forecast once again proves its strength to the industry through data. And another Amazon sweeping robot giantRobolockBrand holder,Stone TechnologyAlso advancing rapidly in this field
Net profit in a day5.48 million yuan! Sales of COVID-19 Soaring Performance
Announcement content display,twoCovos 2021Expected net profit attributable to shareholders of the listed companyRMB 2 billion to RMB 205 billion, an increase of RMB 1.35 billion to RMB 1.41 billion compared to the same period last year, with a year-on-year increase of 211.9% to 219.7%; Realized a net profit deduction of 1.85 billion to 1.9 billion yuan, a year-on-year increase of 248.4% to 257.8%.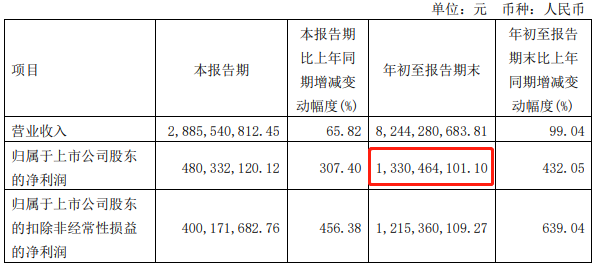 From the earlier release by KovosFrom the financial report data for the third quarter of 2021, it can be seen that from January to September last year, the net profit attributable to shareholders of the listed company was 1.33 billion yuan. Therefore, it can be inferred that:,The net profit attributable to shareholders of the listed company in the fourth quarter of last year was670-72 million yuan.
Overall, asOne of the world's earliest service machine developers and manufacturersKovos is inIn 2021, profits increased significantly and remained at a steady pace of progress.
It is not difficult to see from the performance forecast that the main reason for the company's expected increase in performance is inseparableKovosas well asTiankeThese two main players. The performance forecast shows that the company isIn 2021, we will continue to deepen the dual wheel drive strategy of COVID-19, successfully launching multiple best-selling home service robots and high-end intelligent household appliances products worldwide, driving rapid revenue growth for the two major brands.
At the same time, the company continues to optimize its product structure on the basis of rapid revenue growth, and the comprehensive gross profit margin has significantly increased, which is also one of the key points for improving the overall profitability of the company.
As the two main players of the company, the performance of the two private brands, Kovos and Tianke, has always been outstanding. In the third quarter and first three quarters of last year, regardless ofIncrease in company revenuestillIncrease in net profit attributable to shareholders of listed companiesAll cannot be separated from scienceWorth brand home service robotas well asTianke Brand Intelligent Household Appliances BusinessThe growth of revenue and the increase in gross profit margin.
During the Double Eleven period last year, the company's omnichannel sales exceeded3 billion yuan, a year-on-year increase of 107%,Among them, the sales revenue of the COVID-19 brand exceeded1.6 billion yuan, with Tianke brand sales exceeding 1.4 billion yuan.
During the epidemic, includingSweeping robotandHome cleaning appliancesInside,Home appliancesIt has become one of the best-selling categories worldwide. But Kovos mentioned in the performance forecast that due to theRaw material costs, chip supply, transportation costsDue to various factors, Kovos has experienced the same challenges as many other companies.
Kovos stated that in theIn 2022, the company's two main brands, Kovos and Tianke, will continue to provide innovative and intelligent products that combine technological innovation and user value; The company will also further expand its global business landscape, seize the growth opportunities in the robotics and intelligent life tracks, and expand into new intelligent scenarios based on existing categories.
In fact, as mentioned in the performance forecast, the company's investment in research and development can be said to be increasing year by year, which is also an important driving force for Kovos to quickly grow into an industry leader.
Whether in terms of revenue or net profit, Kovos' position in the market is second to none, and it also reflects the current strong demand for sweeping robots among consumers. The future growth potential of the global sweeping robot market is still very promising, and in addition to Cowos, Stone Technology alsoMoving forward rapidly on this track
Net profit margin exceeding25%, Stone TechnologyIt's also very strong
Under the popularity of the lazy economy, sweeping robots have entered thousands of households with the ability to free consumers' hands. Like the well-known high priced stocks on the Sci Tech Innovation Board, Kovos, which focuses on sweeping robots as its main businessStone Technologyetc.allTherefore, we have achieved remarkable results.
Stone Technology has a brand of sweeping robotsRobolockOnAmazonHigh visibility and impressive performance on the internet. Based on sales data,Stone TechnologySold 1.23 million sweeping robots in the first half of 2021.
Relevant data display,stayFrom January to June 2021, Stone Technology's operating revenue was 2.348 billion yuan, of which the net profit attributable to the parent company was 652 million yuan.In terms of income, it is less than half of the same period as Covos, but in terms of net profit margin, it has already exceeded25%, which is much higher than Kovos, andMake a crowdCross border sellers are envious.
But this onepresentState inThe third quarter of 2021 saw a turning point.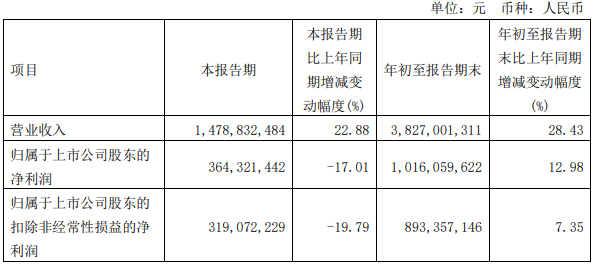 The net profit of Stone Technology in the third quarter was364 million yuan, a year-on-year decrease of up to 17%, marking the first quarterly net profit decline since its listing. And Stone TechnologyexpressHiring traffic celebrities to endorse is one of the important reasons for its declining profits.
Comparing Stone Technology with KovosAccording to data from the first three quarters of 2021, Stone Technology's operating revenue was 3.827 billion yuan, an increase of 28.43% year-on-year; Kovos' revenue was 8.243 billion yuan, a year-on-year increase of 99.04%.Whether it's revenue or profit, the growth rate and data are far apart.
And this data is closely related to the proportion of research and development and marketing expenses invested. JustAccording to the data from the first three quarters of 2021, both have R&D expenses of 311 million yuan, but the R&D expense rates are different, with Stone Technology accounting for 8.13% and Cowos accounting for 4.13%.
In terms of marketing expenses, Stone Technology provides513 million, with a marketing expense rate of 13.40%; Kovos is 1.893 billion yuan, but the sales expense rate is as high as 22.96%. From this perspective, it is not unreasonable for industry insiders to value marketing investment, as high investment leads to high returns.
For Stone Technology, there may be several reasons for its net profit decline.
Overseas market expansion faces risks.stayIn 2021, due to the pandemic and other factorsinfluenceDue to port congestion, container demurrage, and soaring sea freight costs, sea freight capacity has become increasingly tight, which has had a certain impact on the timely delivery of its overseas orders.
The cost of raw materials has increased.The significant increase in the prices of raw materials required for home appliances has hindered the profit margins of the home appliance sector, not only for traditional home appliance enterprises, but also for cross-border e-commerce enterprises.
In addition to expanding the market and increasing raw material costs, Stone Technology also faces challengesIntensified market competitionThe threat of rising appliance stars.
Industry insiders have stated that whether it's a broom or a floor washer,Enterprises want to enterActually, it's not too difficult,In terms of going overseas, traditional home appliance enterprises want to layout cross e-commerce and vigorously explore the marketNor is itThere's no possibility.
The industry market environment is unpredictable, and sellers need to constantly adjust their business strategies based on their actual situation. While providing high-quality products to consumers, they can win the market and increase consumer stickiness to ensure their invincibility.