Ten year longWeb 2.0's career as a dominator has not only reshaped the form of the internet for SNS, but also completely changed the way everyone views the world. However, the rapid growth of dividends is bound to be difficult to become normal. When "sense of participation" is no longer a unilateral standard for measuring the success or failure of social networks, and when "commercial value" becomes a focus of attention for capital and brands, standing at the forefront of the times is a decade old SNS upstart, Where should we go?
The answer is more optimistic than imagined. Farewell to the growth dividend period and enter the mature periodThe strong commercial vitality presented by the SNS platform far exceeds the most optimistic expectations of most traditional capital. Among them, Snapchat, a young social network service provider that regards "burning after reading" as its core competitiveness and emphasizes "minimizing applications," is one of the most outstanding examples of performance.
Starting from the tip of the wind and wavesAfter reading, it will be burned
On Christmas 2011, a large number of high school students in Europe and North America received a hot gift:
Just releasedIPhone 4S. Or lower it to a lower level and offer a discounted iPhone 4.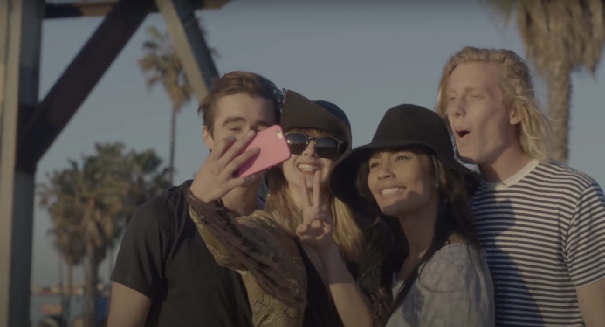 Facing the front one of this phoneWith a 300000 pixel lens, these young users who have brought mobile internet to their fingertips for the first time quickly realized the practical significance of the "selfie" feature - taking selfies anytime and anywhere is just the beginning. Sending these freely captured photos to friends is the real need of Web2.0 indigenous people. It is obvious that Facebook, which even parents are playing, is not a good choice. A selfie communication platform that values personal privacy and can keep secrets for these restless users, has become a necessity of that era.
henceSnapchat (also known as Picabou at that time) made its debut like this. With the simple operation of taking photos with just a click, and the "burn after reading" function that is easy to understand, this simple app quickly became popular in Western youth communities. In January 2012, Snapchat (Picabou) DAU, which had just been launched for half a year, increased from a thousand people to over 20000. "burn after reading" became the most popular social password among Western underage users of that era, and Snapchat's path to young SNS dominance, Start here.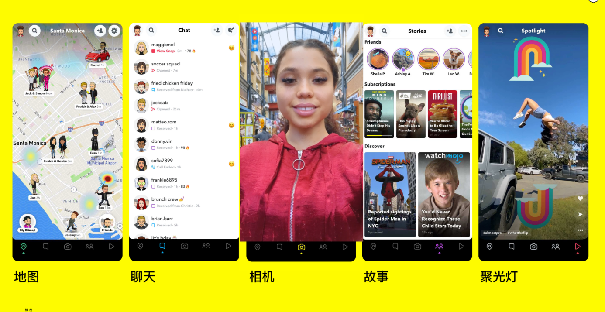 This is just the beginning. Everything that happened afterwards once again proves that targeting the user population at the right time and achieving the ultimate functionality, even if it seems like a fleeting breeze, can still produce outstanding winners:The phrase 'burn after reading' did not turn Snapchat into a short-lived and premature platform. On the contrary, as of Q3 2021, Snapchat has 306 million active users worldwide, with 5 billion Snaps continuously sent every day. Snapchat users engage in over 6 billion AR interactions every day.
Taking the United States as an example,Snapchat currently accounts for approximately half of smartphone users in the United States; In addition, over 90% of young people aged 13-24 in the United States open Snapchat every day. Compared to traditional SNS platforms such as Facebook, Instagram, and Messenger, Snapchat has a population of young users (aged 13-17) that is twice the total size of these three platforms. In addition, Snapchat also has an astonishing number of young followers in countries and regions such as Europe, the Middle East, Australia, and India.
However, this is still not all. After ten years of development,Snapchat's audience is not limited to Europe and America, and its selling points are not just selfies. As a product launch and promotional value on the SNS platform, it is enough to make most brands smile.
Not just youthfulSnapchat
And many hot topics born and raised on campus in CaliforniaLike apps, winning the US market is only the first step for Snapchat to reach its peak. Going global and gaining the favor of its target users means true success - and Snapchat has truly achieved it.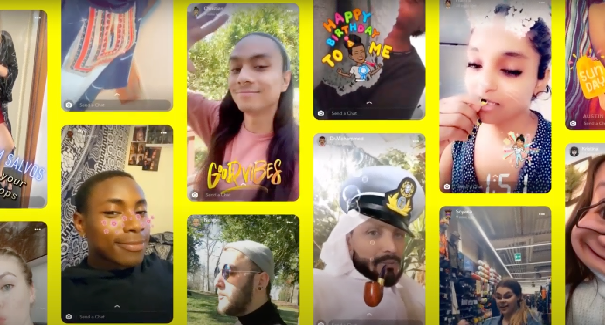 Not to mention the complexity, anyone can understand just by looking at the performance of the Middle East marketHow outstanding is Snapchat's globalization strategy: among young people aged 13-24 in the United Arab Emirates, 60% are loyal users of Snapchat, while in Saudi Arabia, the proportion of users aged 13-34 directly exceeds 90%; Considering that the entire Middle East region has over 300 million internet users, and that Generation Z and Millennials hold an unshakable position in the e-commerce consumer market, Snapchat's brand promotion value in the Middle East internet world is self-evident.
withelectricTaking business as an example, compared to most companies that have established themselves in the international internet environmentLike the SNS platform, Snapchat has a diverse form of advertising packaging, providing a one-stop solution for the overseas marketing of various products: whether it is through pre promotion promotion through private advertising, or through various advertising schemes to increase new users and retention rates during the official promotion period, or attracting registered users to convert into paid members and monetize for non paid users in the subsequent operation period, Snapchat provides a complete product promotion plan that includes advertising creativity, advertising strategies, and targeting to meet the promotion demands of customers at different stages - whether it's a video blog or a novel reading app, you can find a complete product promotion plan on Snapchat.
Not only that, but also the previousIn addition to the commercial ads (vertical full screen video ads) that cannot be skipped for 6 seconds, the highly acclaimed Story Ads (similar in appearance to the brand zone, presented in the Stories section of Snapchat's five core sections), and the Collection Ads (which supports multi-dimensional display of application functions and app jump downloads) that present multiple product information in one go, it has become a social platform that started taking selfies, Snapchat naturally does not overlook the advertising potential of this core selling point - yes, the highly praised Snapchat AR filter by platform users does not just represent entertainment functions.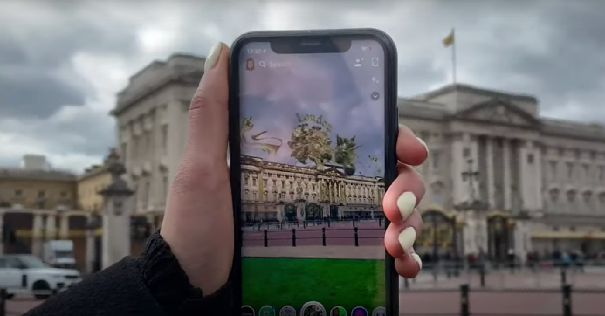 From the user's difficulty in getting started and the actual landing effect,Snapchat AR filters are undoubtedly one of the most successful examples of augmented reality technology moving towards practicality at this stage. Since their launch, Snapchat users from millennials and Z-generations have created countless dazzling new designs through various AR filters. At the same time, the marketing and promotional potential of Snapchat AR filters has also become increasingly prominent.
For example, users can use interactive game filters to identify brand related content roles (orICON) engages in deep interaction, combined with brand promotion BGM recording into short videos to share with Snapchat friends, in order to achieve the ignition operation of self initiated promotion. Most importantly, these seemingly complex and time-consuming production processes can be generated using Snap publishers in Snapchat's backend, and professional teams can provide material solutions tailored to the brand's needs; In other words, in order to awaken the promotion trend of secondary creation among young user groups, Snapchat has already made comprehensive preparations using AR filters.
It is precisely with its comprehensive service functions and advanced marketing methods driven by avant-garde technology that in recent years, in terms of product promotion and promotion overseas,Snapchat has been increasingly favored by brand owners, including well-known consumer electronics brands such as Samsung, mainstream fashion and sports brands such as Puma, and even Western fast food brands such as Burger King and fashion e-commerce ZAFUL, all of which have achieved excellent marketing and promotional effects in the e-commerce market in the Middle East.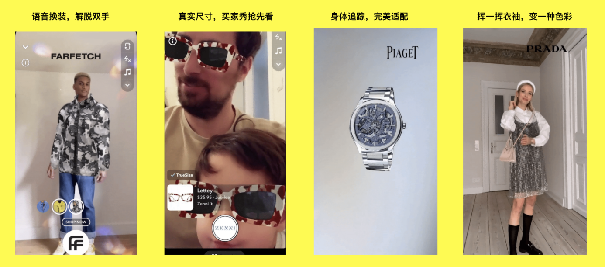 according toAccording to Snapchat's statistics in 2020, the purchasing power of the global millennials and Z-generation is at least $1 trillion or more; On Snapchat, AR filters have maintained a high popularity throughout the year in the Middle East region, and the shopping festival, which is in line with international consumption habits, has won unprecedented popularity,Just recentlyDuring Ramadan 2021, Snapchat users from Saudi Arabia watched AR filters more than 90 billion times. Considering the popularity of Snapchat among young users in the Middle East, it is believed that there is no need to emphasize the rewards of tailor-made product launches.
This is not all. The success of the Middle East market is crucial forFor Snapchat, it is only a part of its internationalization strategy - from Mexico to India, from Latin America to Oceania. Over the past decade, Snapchat has successfully won the favor of a large number of young users worldwide, successfully becoming one of the preferred marketing platforms for global brands to go global.
fromThe Interactive Revolution of AR Vision Moving towards "Burning After Reading"
The online social network constructed through real-life friend relationships isThe core elements of Snapchat's success; It is not difficult to imagine that this like-minded atmosphere of close friends is undoubtedly helpful for the brand communication and marketing model of "point to face".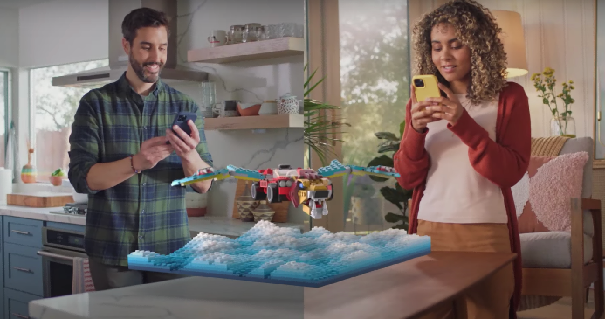 according toAccording to the official statistics of the Snapchat platform, 91% of Snapchatters currently use video podcast apps every day. About 65% of Snapchatters indicate that their usage habits will encourage friends and family to purchase the same service application. Another 55% of Snapchatters believe that their behavior patterns will directly affect the consumption behavior of close friends.
Meanwhile,73% of Snapchatters claim that they will rarely purchase video podcast app services once through platform brand promotion, while 54% of Snapchatters say they will repurchase twice or even more; Among the 13-17 year old Snapchat youth user group, 46% will save pocket money to purchase podcast programs they are interested in, while among the 24-35 year old Snapchat user group (a considerable portion of whom are loyal supporters who have been registered for many years), 43% maintain attention to brand promotion content on the platform. This shows that Snapchat has formed an excellent centripetal force among the platform's registered user group, The initiative to actively understand and promote the brand based on trust in the platform is also one of Snapchat's core competitiveness as a product promotion platform.
Those who passed ten years agoThe younger generation of Snapchat sharing "read and burn" private information has now grown up and begun to repay their mature consumption ability to Snapchat, who accompanied them through adolescence; Moreover, after a decade, Snapchat, which has always adhered to the principle of "walking with the younger generation", remains the preferred choice for contemporary young people's social networks - this dynamic tone of "always young, always tearful" is precisely Snapchat's most noteworthy advantage as a brand marketing and promotion platform.
The brand promotion path of Snapchat is still ongoing.