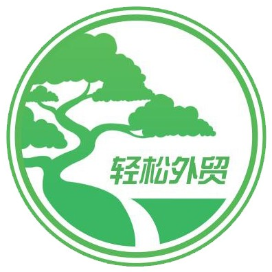 Easy foreign trade
Learn foreign trade knowledge, master foreign trade skills, solve foreign trade problems, and find foreign trade partners to "ease foreign trade", ease foreign trade, and make foreign trade easier!
official account
,
Last year's year-end bonus 40 times
60 times this year's year-end bonus?
According to the latest report of Taiwan media: after the annual bonus of 40 times the monthly salary was issued last year, when the profits in the first three quarters of this year have greatly exceeded the profits of last year, the annual bonus of EVA Shipping this year may once again break the record set last year, challenging 60 times the monthly salary!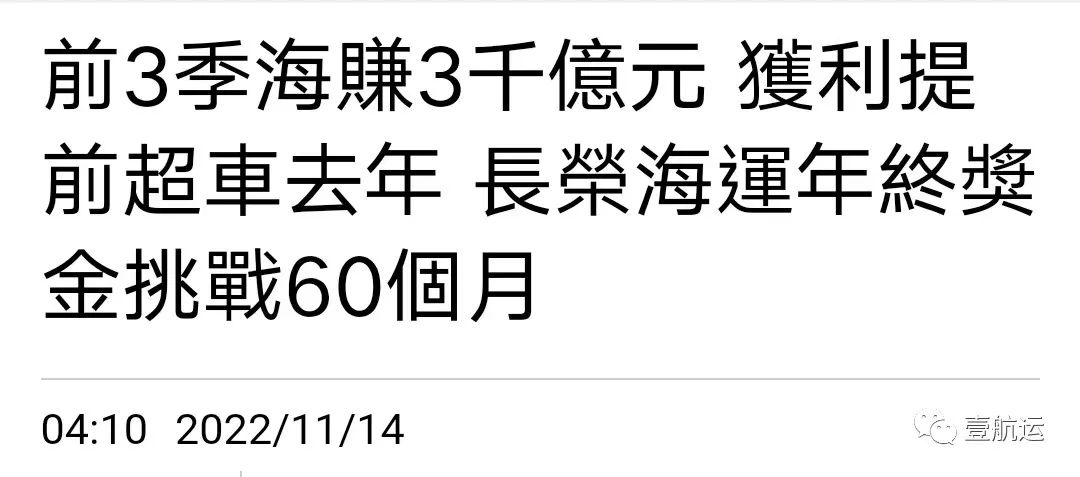 ▲ Evergreen Shipping Year end Award or Challenge 60 Times of Monthly Salary
Once Evergreen year-end bonus quota is disclosed, the industry calls it crazy!!
Taiwan media reported that Evergreen Shipping is expected to become the "year-end king" of Lianzhuang in the shipping industry! The bonus amount will challenge the brain of the industry!
It is reported that EVA Shipping has made more than 300 billion New Taiwan Dollars (about 68.1 billion yuan) since this year, and has overtaken the car in advance by 239 billion New Taiwan Dollars (about 54.2 billion yuan) earned in the whole year last year. How many year-end bonuses EVA Shipping will pay this year has become the focus of attention. The industry has already reported an amazing number of "60 months", and EVA Shipping will beat its own record of 40 months set last year!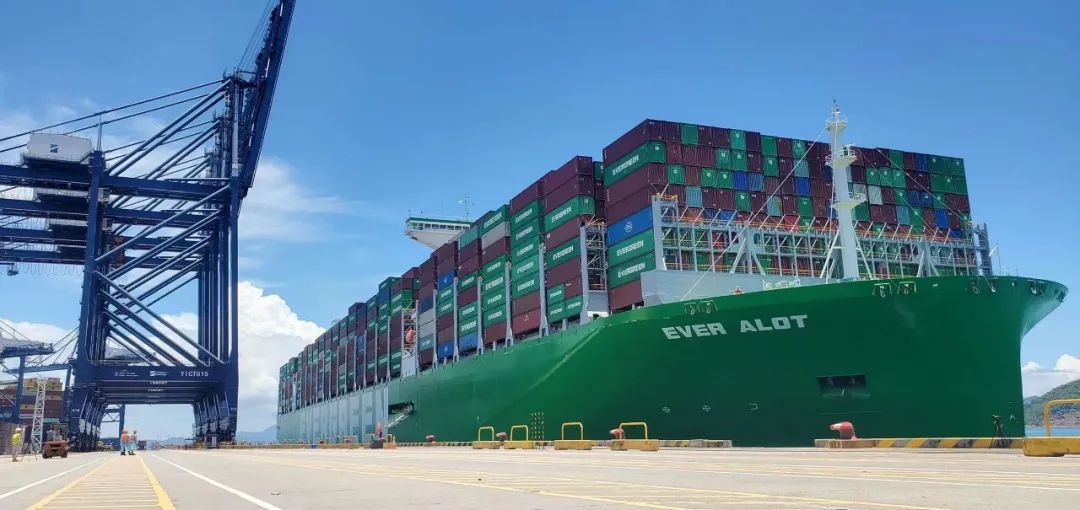 ▲ EVA has made more than 300 billion this year, and the industry has reported that the year-end bonus will be paid in "60 months"
At the end of last year, EVA Shipping once issued an amazing annual bonus of 40 times the monthly salary, which made many employees of EVA see the fixed amount of year-end bonus coming in on the first morning of New Year's Day and call "Is it wrong?" At the base salary of 60000 New Taiwan Dollars (about 13900 yuan), they received more than 2 million New Taiwan Dollars (about 463000 yuan) at one go, shouting "God, I have never seen such a lot of money coming in", It is no longer "super cool".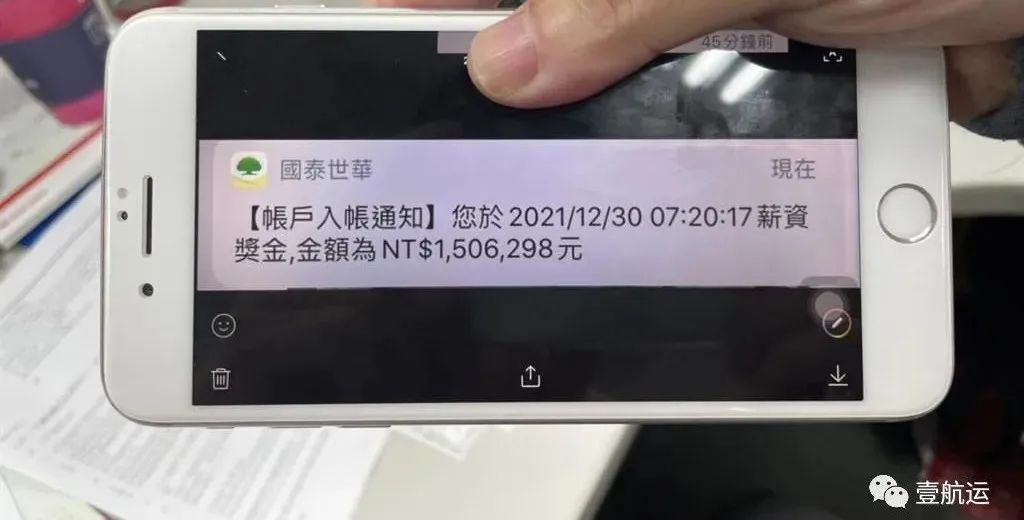 ▲ Evergreen employees showed pictures of millions of year-end bonuses last year
Although the global container ship freight rate has reversed this year, EVA Shipping has earned more than 100 billion yuan (NT $, the same below) every quarter for three consecutive quarters because of its transportation advantage of low-cost shipbuilding. The quarterly report of the third quarter was released at the beginning of this month. The accumulated net profit after tax in the first three quarters was up to 304.35 billion yuan. Even if the fourth quarter could not make another hundred billion yuan due to the falling freight rate, it was determined to set a new high throughout the year.
The shipping industry believes that EVA made 40 months last year. With its profit performance better than last year, the year-end will not be worse than last year. "60 months is not impossible, and the probability is very high." Based on the monthly salary of EVA's grass-roots staff of 50000 to 60000 yuan, the "package" at the end of the year is 3 million yuan, which can be said to envy all walks of life.
The luckiest thing is that before and after the outbreak of the epidemic, the new employees of EVA Shipping in 2019 and 2020 will receive 10 month year-end bonus in 2020 and 40 month year-end bonus plus 10 month mid year bonus in 2021. If they receive 60 month year-end bonus this year, they will receive 120 months in 3 years. "Doing 3 years equals 10 years" is not a talk, but a real thing.
EVA has earned 100 billion yuan for three quarters in a row this year. The first three quarters have earned 339.4 billion yuan accumulatively, which has won last year. With the release of the third quarter financial report of EVA, the EPS of the first three quarters reached 68.88 yuan. The market calculated joyfully that the employees of EVA may receive 60 months of year-end bonus at the end of this year, 20 months more than last year, which is expected to fight less than others for five years.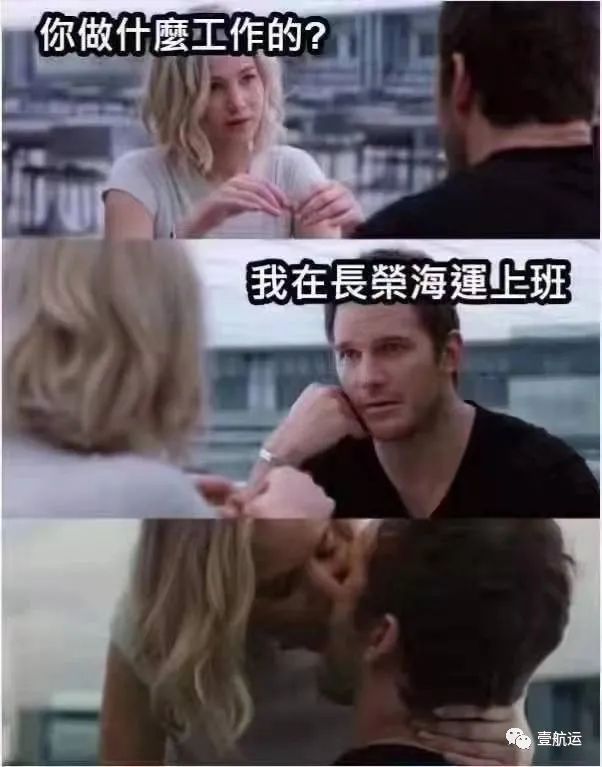 ▲ Netizens' envy of Evergreen employees
As for the cash dividends concerned by shareholders, it is also expected to pay more than 20 yuan per share, surpassing the 18 yuan per share allotted last year. Jui Changrong said that it is too early to calculate year-end bonus and cash dividend, and there are still many variables.
It is generally expected that due to the rapid and urgent industrial changes, the year-end bonus of employees this year will be about 40 months, but the final decision will still be made by the top management.
As for Yangming Shipping, another shipping company in Taiwan, last year, in various names, it also issued an annual bonus of 32 months, which is equivalent to a 60% discount for 50 months of Evergreen Shipping. If Evergreen issues 60 months this year, it is estimated that Yangming Shipping also has a total bonus of nearly 40 months.