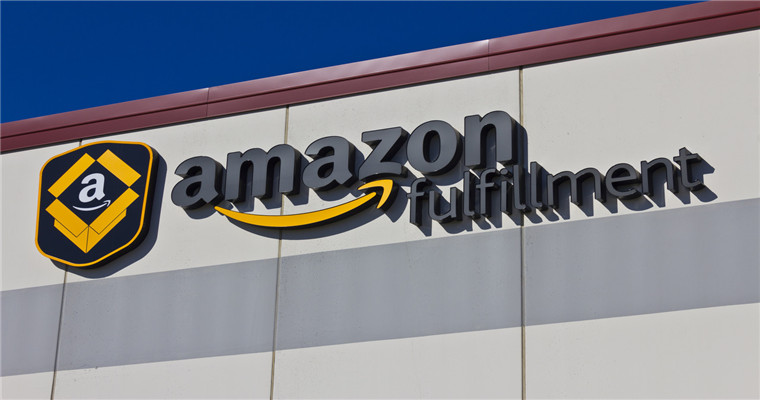 FBAThe benefits of,Amazon FBAIt also provides customer service and some marketing advantages, such as being eligible for Super Saver Shipping andAmazon Prime。
According to Sellbrite,FBAIt can bring 30% to 50% sales growth to online sellers. But correspondingly, there are also many hidden costsAmazon Sellerbe careful.
Blueocean Yiguan has learned that FBA involves various costs, some obvious costs (such as freight) are known by sellers, and some less obvious costs, such as inventory removal costs and return costs, are hidden costs. Sellers should carefully weigh them before doing FBA.
1、 The hidden cost of Amazon FBA
Although not allHidden costBoth are applicable to each seller, but they should be considered in the seller's budget.
1. Selling expenses
If the seller isAmazonTo use the Individual Selling personal sales plan on the to sell products, you need to pay a sales expense of 0.99 dollars for each product.
If it is a Professional Selling program, you need to pay $39.99 per month, instead of paying for each item.
2. Recommendation fee
The seller should pay a referral fee for each product sold on Amazon, which is determined by the category of the product.
For example, the recommendation fee for a book is 15% plus a closing fee of $1.8, while the recommendation fee for a mobile phone is 8%.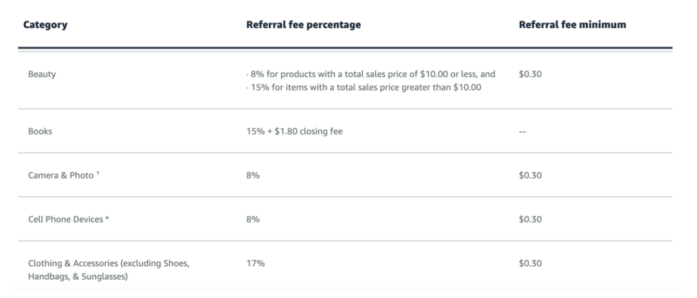 3. Cost of order removal
fromAmazon warehouseRemoval order fees are charged for each item removed from the, and the fees are determined by the size and weight of the product, as shown in the following figure.

4. Return handling expenses
These fees are only applicable to the returned products of Amazon customers. These products should belong to the category of free return transportation provided by Amazon, including clothing, jewelry, shoes, bags and luggage.
Amazon provides free returns of these goods to build customer trust and encourage consumers to buy products.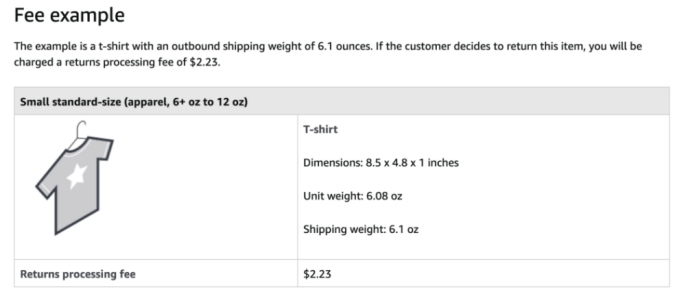 5. Unplanned service fees
Amazon requires all goods to be labeled and bar coded according to specific specifications.
If you do not properly prepare or deliver the labeled inventory to Amazon's logistics distribution center, Amazon will charge a certain fee for each item.
2、 Join FBA Small and Light to reduce costs
New products up to 15 "x 12" x 0.75 "in size and 12 ounces in weight, conforming to"Small and Light"Amazon light small plan requirements, which reduces logistics costs. Please check the table below to see which product sizes meet the requirements of the plan.

Some types of products do not meet the "Small and Light" standard, including food, alcohol and some electronic products.
3、 Use free tools to determine Amazon FBA fees
Amazon provides some free tools and calculators to help sellers calculate the various fees that may be charged for each item when using FBA.
For example, use theFBA Revenue CalculatorCalculator, enter logistics distribution cost, including commodity price and freight, and view real-time cost comparison.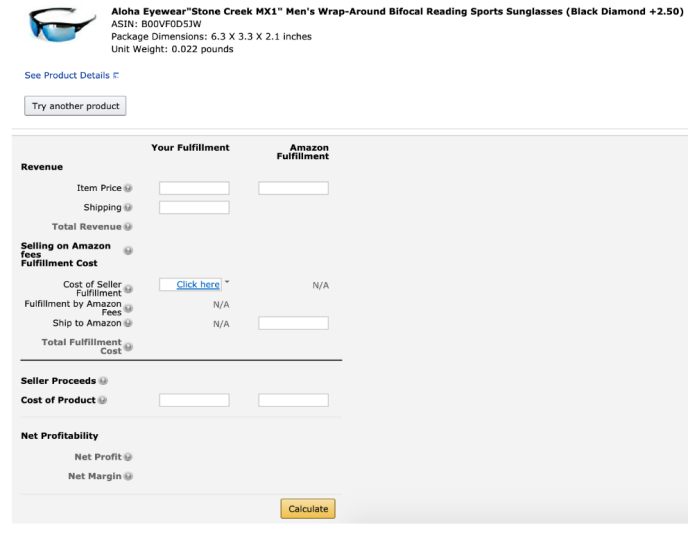 Sellers can also use the cost estimation tool, which provides users with cost estimates for items listed in Amazon's inventory. Amazon sellers can click "fee preview expense preview" to access this tool from the "Manage Inventory" page of the seller's central account to view the details of expected expenses.
Remember,Fee PreviewOnly estimated expenses are provided, not including all possible costs. To view the logistics cost of FBA products, the seller must enter the size for the products and provide them withAmazon ASIN code。
According to Blue Ocean Yiguan,Using FBA requires a lot of expense. Although not all Amazon sellers use this service, FBA has many advantages, including fast delivery, fewer personal enterprise operations, and marketing advantages; Occasionally, costs will be reduced, depending on the product.
However, each enterprise and product is different, so the seller should consider the expectedFBACost.
(Polly ZhangNew media of cross-border e-commerce - Blue Ocean Yiguan website domain news) connects with high-quality resources of cross-border e-commerce.Wal Mart, Coupang、Wayfair 、Mercado Libre and other platforms settled,Brand copywriting planning, network wide promotion, e-commerce training, incubation and other services, please contact us. No unauthorizedRewriting, reprinting, copying, clipping and editingIn whole or in part.