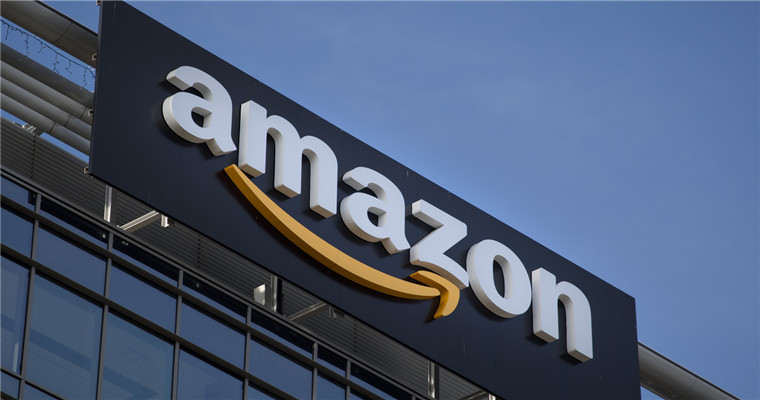 Italy fined Apple and Amazon more than 200 million euros
Recently, the Italian competition regulator fined Apple and Amazon a total of more than 200 million euros (about 1.437 billion yuan). This is the latest action taken against American technology giants operating in Europe.
The specific reason for the punishment is that Apple and Amazon jointly prohibit official and unofficial distributors of Apple products and Beats products from using Amazon's Italian website, which leads to that only Amazon and its designated distributors can sell those products in the Italian market, which violates the relevant laws of the European Union.
Amazon makes its own container, which is one of the top 5 shipping companies across the Pacific Ocean
CNBC
4According to the daily report, Amazon ordered 53 foot containers in China. Now it is hard to find one container, and the price has soared from less than $2000 before the epidemic to $20000. Steve Ferreira, a shipping analyst, said: "Since my concern, Amazon has built about 5000~10,000 such containers in the past two years." These containers can be used for local system and railway transportation after they are transported back to the United States. They do not have to be returned to Asia like everyone else.
Amazon recalled these two pet liquid probiotics
twelveOn January 1, the US Food and Drug Administration (FDA) said that Livia
Global, Inc voluntarily recalled two batches of probiotics from BioLifePet and
LiviaOne pet liquid. The reason for recall is that the third-party laboratory test shows that there may be Pseudomonas aeruginosa contamination. It is reported that ingestion of Pseudomonas aeruginosa will lead to infection, which has a fatal risk for pets with low immune function.
Amazon officially announced the second largest acquisition in history
Last week, the American media broke a news about the acquisition: Amazon, an e-commerce giant, is negotiating with Metro Goldwyn Mayer, the oldest film production company in Hollywood, about the acquisition. Amazon has offered a $9 billion acquisition invitation.
The news was officially confirmed by Amazon today, and the final purchase price was set at 8.45 billion dollars. Although slightly lower than the previously reported US $9 billion, it is generally believed that the purchase price is still US $3-4 billion more than the actual value estimated by the industry.
Guangdong: Strive to double the import and export volume of cross-border e-commerce in the province by 2025
twelveOn February 2, the General Office of the People's Government of Guangdong Province issued a notice on several policies and measures to promote the high-quality development of cross-border e-commerce. The notice mentioned that the construction of cross-border e-commerce industrial parks should be strengthened. We will steadily promote the construction of a comprehensive pilot area for cross-border e-commerce, and strive to double the import and export volume of cross-border e-commerce in the province by 2025. We formulated the construction standards for cross-border e-commerce industrial parks, built 30 cross-border e-commerce industrial parks of a certain scale, and settled and served 100000 enterprises.
Wish: Failure to provide French EPR compliance requirements will result in prohibited sales and penalties
Recently, Wish released a new policy. From January 1, 2022, merchants selling applicable products to France through the Wish platform will be required to comply with the French EPR compliance requirements, that is, for applicable product categories, merchants must have a valid EPR registration number (also known as the unique identification number, referred to as UIN).
South Korea's online shopping volume in October exceeded 90 billion yuan, a year-on-year growth of 21.7%
According to the data released by the Statistical Office of the Republic of Korea on the 3rd day, the online shopping volume of the Republic of Korea in October was 16.9023 trillion won (about 91.34 billion yuan), up 21.7% year on year, the highest since the start of relevant statistics in 2001. Among them, the mobile transaction volume was 12.2254 trillion won, up 28.6% year on year, a record high.
ShopeeMalaysia: There are 80 local new sellers with sales exceeding one million this year
According to foreign media reports, 80 local sellers in Shopee Malaysia this year achieved sales of more than RM1 million in the first year. Some of the sellers come from remote areas of Malaysia, and the products they sell include 3C accessories, household products, health and beauty products.
eBayAccidental freezing of a small number of user accounts
twelveOn June 6, it was reported that eBay inadvertently "frozen" an unknown number of users. The platform later acknowledged the problem and pointed out that users who were accidentally "frozen" had been notified so that they could solve the problem. Users on social media began to report that although they did not deliberately violate any rules on the platform, they were suspended by eBay on Friday.
Information source: www. networld.com, Sina Finance, Sohu News, www. shilun.com, etc
(New media of cross-border e-commerce - blue ocean Yiguan website domain news).Coupang、Wayfair、Mercado Libre and other platforms settled,Brand copywriting planning, network wide promotion, e-commerce training, incubation and other services, please contact us. No unauthorizedRewriting, reprinting, copying, clipping and editingIn whole or in part.