On December 13, the 4th Global Cross border E-Commerce Festival and the 6th Shenzhen International Cross border E-Commerce Trade Fair hosted by Shenzhen Cross border E-Commerce Association came to a perfect end. Since the end of October, the 4th Global Cross border E-Commerce Festival, as the first cross-border e-commerce exhibition in Shenzhen, ended magnificently!According to official statistics, from December 11 to 13, the number of visitors to the exhibition reached 70,000 person times in three days, and the number of online live viewers reached 1 million person times, covering more than 3 million people.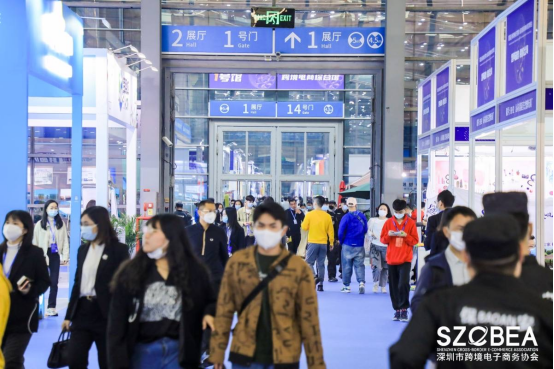 This Global Cross border E-Commerce Festival attracted more than 2000 exhibitors, 100+government and enterprise leaders, and tens of thousands of industry elites. The three-day exhibition showcased the most innovative business model, the most cutting-edge service capabilities and the most cutting-edge industry technology of cross-border e-commerce from the perspectives of cross-border finance and taxation, intellectual property, cross-border logistics, overseas warehousing, financial payment, platform technology, brand smart manufacturing, etc. It really created a cross-border e-commerce feast that started in Shenzhen, benefited the whole country and affected the world.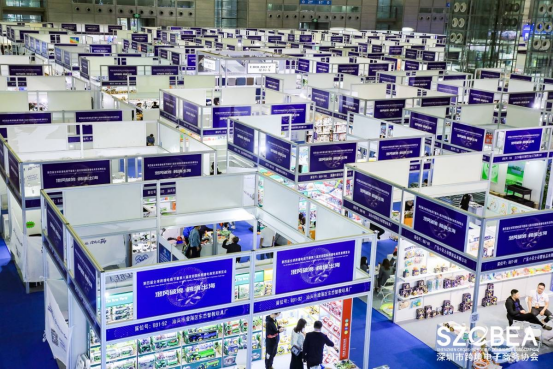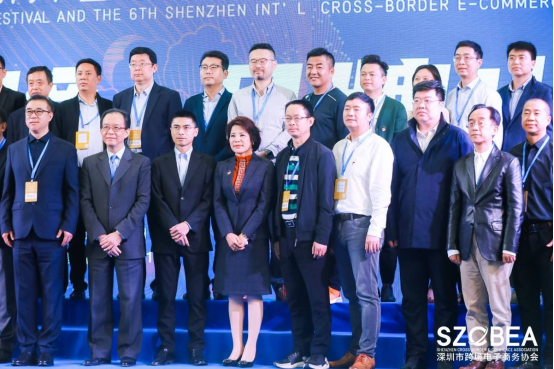 Seller spiritSeller GroupSurprise helps to add scenery to the exhibition
This cross-border e-commerce trade fair attractedSeveral cross-border e-commerce seller groups participated, includingSeller spirit seller group. They exchange cross-border e-commerce through forums and activitiesSelection experience and operation experience.The seller group participated in the activity and in-depth communication,It has become a major feature and a beautiful landscape of each global cross-border e-commerce festival.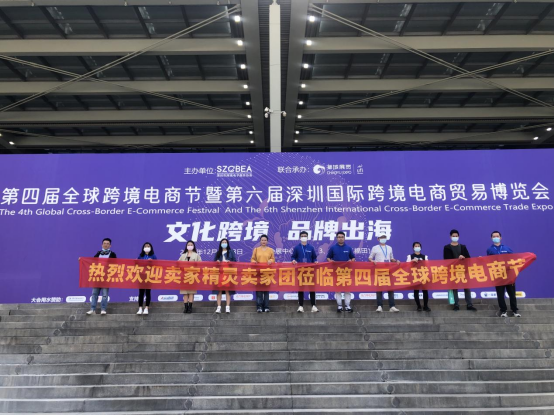 Seller Fairy won the award of excellent cross-border e-commerce technology service
The 4th Global Cross border E-Commerce Festival · 2021 Award Ceremony for Outstanding Enterprises in the Cross border E-Commerce IndustryHeld at the same time at the opening ceremony, including five industry awards, including the 2021 Excellent Cross border E-Commerce Enterprise Award, the 2021 Excellent Cross border E-Commerce Financial Service Provider Award, the 2021 Excellent Cross border E-Commerce Brand Award, the 2021 Excellent Cross border E-Commerce Logistics Service Provider Award, and the 2021 Excellent Cross border E-Commerce Technology Service Provider Award。The Seller Fairy won the Excellent Cross border E-commerce Technology Service Award.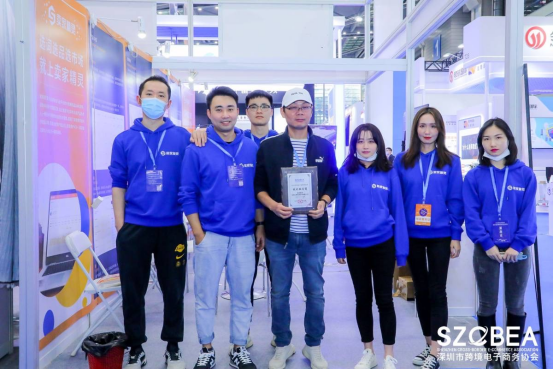 Share the in-depth thinking of the selected products and walk with the seller
Held on December 12The 9th Global Cross border E-Commerce Seller Conference,Wendy, the partner of the seller wizard, as the first guest on the stage, shared a speech with the theme of "Amazon Selection, from Competitive Product Analysis to Competitive Analysis". The fresh and in-depth views attracted many sellers present to take photos. In addition to continuous product development, the seller wizard also continues to polish its content to output more valuable content for Amazon sellers.