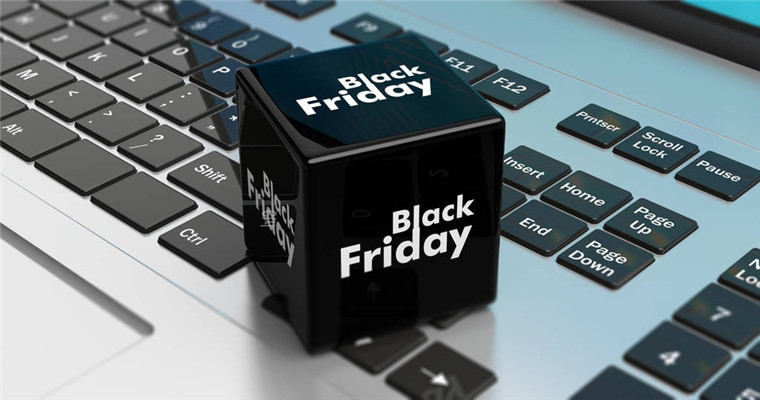 In the previous "Black Five Networks and One" activity, some sellers missed the peak sales of their goods due to port congestion, and some sellers could not deliver goods normally and missed the peak season activities due to the storage restrictions of Amazon warehouse.
However, Amazon seems to have begun to loosen the FBA's warehousing restrictions
Recently, Amazon US released an announcement that from January 1, 2022, the score threshold of the inventory performance indicator of Amazon FBA storage restrictions was reduced to 400 points.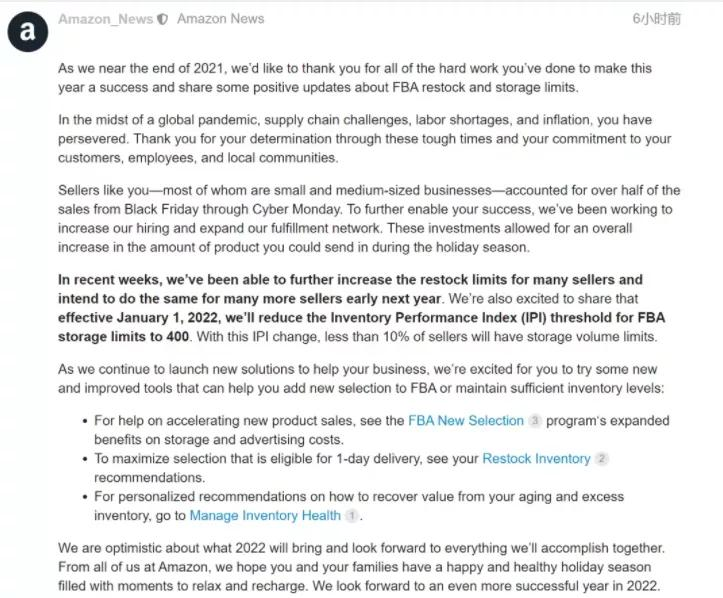 In addition, Amazon also predicted that after lowering the score threshold of inventory performance indicators to 400 points, the proportion of sellers with limited storage capacity would also drop to less than 10%.
As we all know, the previous storage capacity limitation policy has made sellers complain, because the storage capacity update once a week may be a sudden increase in capacity, or a sudden drop in capacity.
One seller thinks that this is normal operation of Amazon. It is useless to lower the storage limit when the peak season is over. It is expected that the platform will restrict the seller's delivery in the peak season next year.
Other sellers believe that Amazon mainly wants third-party sellers to make profits for them in this wave of operations. The more sellers sell, the better the platform revenue will be.
Some sellers open the background and find that the storage limit for the next period is unlimited.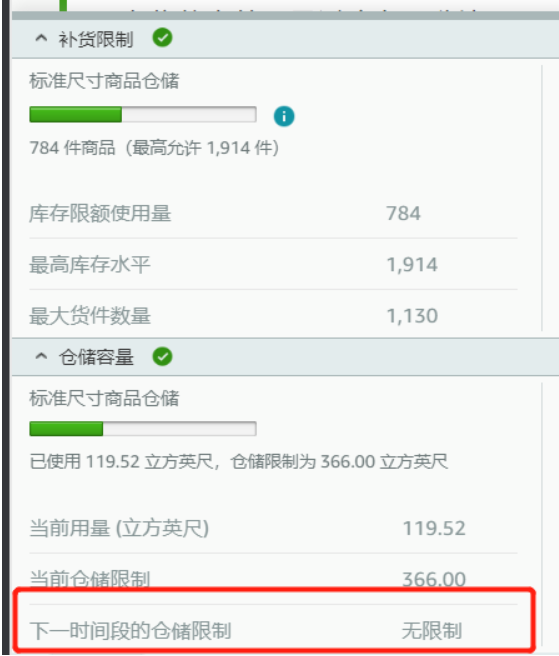 (Screenshot provided by the seller)
Then, why did Amazon suddenly reduce the inventory performance index limit?
"It should have been during the blackout period of" Five Networks "that the big sellers had digested a lot of overstock inventory, so the FBA warehouse space was much empty, so Amazon began to reduce its score." One seller claimed.
He also said that, in fact, the problem for small and medium-sized sellers is the quantity limit. As long as it is not a large product, few sellers are subject to the volume limit.
In fact, before that, Amazon officially released an announcement that it would adjust the storage limit in the near future to help sellers to replenish goods during the peak season.
At the same time, this time is not only to reduce the storage limit score, Amazon will also open more new FBA warehouses for sellers to use in the next step.
Therefore, as time goes by, the impact of replenishment restrictions on domestic sellers will gradually decrease.
(New media of cross-border e-commerce - blue ocean Yiguan website domain news).Coupang、Wayfair、Mercado Libre and other platforms settled,Brand copywriting planning, network wide promotion, e-commerce training, incubation and other services, please contact us. No unauthorizedRewriting, reprinting, copying, clipping and editingIn whole or in part.