according toSan Diego Chamber of Commerce(CCS)andKawesqar's research shows that,Christmas this year16% of consumers want to buy more goods,Last year, this figure was only2%。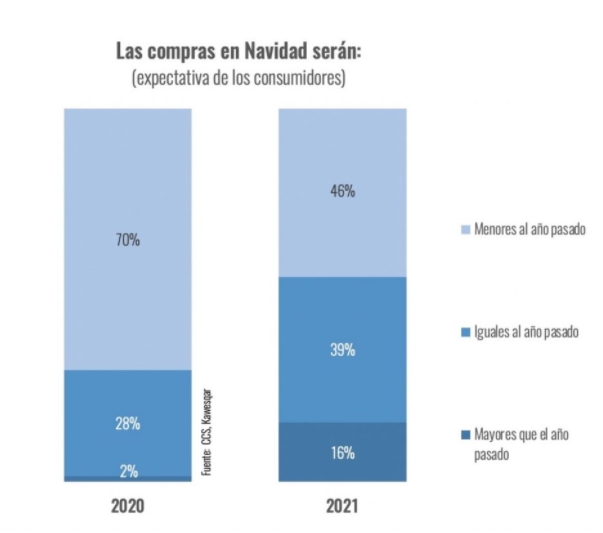 In the uncertainAfter Christmas in 2020, only 70% of consumers announced to reduce their holiday purchases,This year, the situation is gradually improving. this yearreduceThe proportion of consumers shopping at Christmas has declinedreach46%。
besides, the percentage of Christmas shopping volume expected to increase from last year's2% up to nowyear16% in December. 19% said they planned to increase their expenditure this year, andhave3% said,They didn'tChristmas shopping in 2020,butGoods will be purchased in 2021.
At the same time,Research shows36% will maintain their holiday spending, while the remaining 42% plan to reduce their spending.
At the socio-economic level,High income groupThe expenditure growth rate is the highest, exceedingHas20%。The goods purchased are still mainly clothes, shoes and hats, accounting for70%、41%,Beauty and personal care productsoccupy38%、AccessoriesCategory accounts for36%, childrenProportion of products29%, food and technology productsRespectively25% and24%。
Research also shows that,Public influx into entitiesThe number of stores isSharp increase.The data shows that there will be56% of consumers will do Christmas shopping in shopping centers, up from 25% last year. At the same time, 37% of people will also go to physical supermarkets (2020The number of years is29%), 26% will go to the shops and markets in the city center, and 14% will buy from street vendors。
As far as online stores are concerned,35% of people want to start fromStoresWebsite purchase,29% came from entrepreneurs' e-commerce, 16% from the market and 14% from foreign websites.
As the final battle of this year, Christmas is also affected by epidemic, supply chain and other issues for buyers. Concerned about the shortage of goods, consumers began to hoard goods from a very early age, which has also led to a reduction in the number of buyers shopping in recent years. In Latin America, the sales performance of the black five networks is relatively satisfactory, which also surprises many sellers. The upcoming Christmas will naturally make more sellers look forward to such emerging markets.