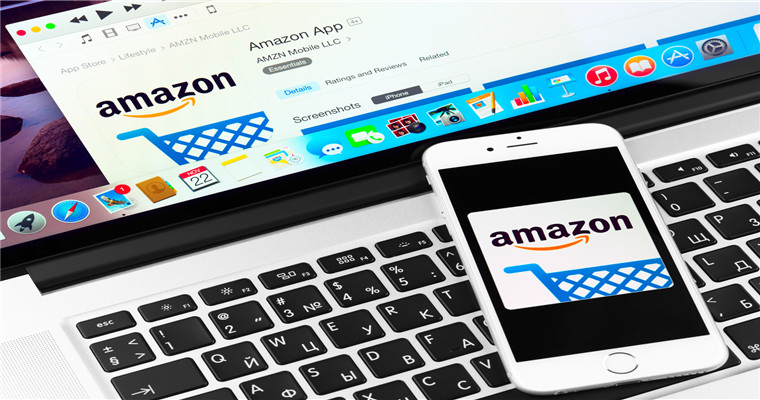 Recently, MasterCard released the SpendingPulse report after tracking the retail sales of all payment types.
The report shows that during the holiday shopping season this year, the online shopping expenditure of American consumers increased by 11%. If considering offline, the overall shopping expenditure increased by 8.5%. In other words, the online sales growth was higher than the overall retail growth.
It is worth noting that,The proportion of e-commerce sales in the United States (that is, consumer online shopping expenditure) in the whole holiday sales has risen to about 21%。
With the development and drive of the digital economy, the share of e-commerce in overall retail will continue to grow.
This year's holiday, clothing, jewelry, electronic products sell best?
This year's holiday shopping season refers to the period from November 1 to December 24.
American consumers generally began to search for "gifts" earlier than in previous years. Because of the instability and instability of the supply chain, e-commerce sellers and physical stores all provided more promotional and discount activities to quickly open holiday season sales.
MasterCard senior consultant said that there were so many discussions on supply chain and labor supply on the Internet that people flocked to online platforms or offline physical stores to shop. They hoped to buy gifts before the arrival of the shopping boom.
As mentioned at the beginning of the article, in the holiday shopping season this year, online shopping expenditure in the United States increased by 11% year on year.
This is the statistical data from MasterCard SpendingPulse, which is very close to the 10.5% growth predicted by Digital Commerce 360 earlier.
Blue Ocean Yiguan has learned that,The sales of clothing increased by 47% year on year, jewelry by 32%, and electronic products by 16%.
Compared with 2019 (before the epidemic), the sales of these three categories have increased by at least 20%.
In addition, department store sales increased by 21% compared with last year and 11% compared with 2019.
MasterCard said that American consumers started shopping on holidays earlier this year. In fact, there was such a trend last year, at least some signs can be seen.
But even so,Black FiveIt is still the most important shopping day in the whole holiday shopping seasonThe seller must not relax before the Black Five。
What should we pay attention to in 2022 holiday sales?
Today is the last day of 2021, and tomorrow will officially enter 2022. The sales of the new year, especially holidays, should also be prepared.
In the previous article, we introduced the year 2022First half of the yearandsecond halfImportant e-commerce sales festivals.
Pay attention to festival sales:
1. Use the Inventory Manager tool of Jungle Scout,View stock age and remove "over aged" inventory; If there is stock, send new stock to Amazon warehouse
2. Check the PPC advertising charges in the past 30 days. You can use Jungle Scout's Sales Analytics tool to check the advertising profitability; Check Amazon reports to find keywords that can be converted; Adjust the PPC advertising strategy accordingly, and consider automatic release;Consider adjusting advertising budget
3. View profit and loss report
4. Collect and distribute articles, expenditure statements, etc. for accounting purposes
5. Audit Amazon transaction report
6. Check the long-term storage fees of Amazon warehouse
Requirements for holiday sales:
The year-end holiday season is the hottest sales period for e-commerce sellers. According to Blue Ocean Yiguan, Amazon has holiday sales requirements.
1. Use keywords and pictures related to "gift" to optimize product listings to show that this product can be bought as a gift. It is recommended that the sellerThe optimization of listing should be done well in September, because the holiday shopping season usually starts in October
2. Make sure that the inventory arrives at Amazon warehouse before the deadline. Generally speaking, the inventory prepared for Heiwuhe One.com should be warehoused before November 15, and the inventory prepared for Christmas should be warehoused before December 2. The holiday season has always been the busiest time for logistics companies. The time from the inventory to the Amazon warehouse may be longer, so we mustPlan shipment in advance
3. If you plan toWhen selling products under the "Toys&Games" category, pay attention to Amazon's special requirementsTake this year's requirements as an example:
a. The first order obtained on the Amazon platform must be before September 1, 2020, of course, not necessarily the "Toys&Games" category of products
b. From August 15, 2020 to October 14, 2020,Process and issue at least 25 pieces of seller's self delivery orders
c. From September 15, 2020 to October 14, 2020, the order cancellation rate of the seller before delivery shall not exceed 1.75%
d. From August 15, 2020 to October 14, 2020, the seller's delayed delivery rate shall not exceed 4%
e. As of October 14, 2020, the order defect rate shall not exceed 1%
(New media of cross-border e-commerce - Domainnews Riley Huang)Coupang, Wayfair, Wal Mart, Mercado Libre and other platforms settled, brand copywriting planning, whole network promotion, e-commerce training and incubationPlease contact us for other services. No unauthorizedRewriting, reprinting, copying, clipping and editingIn whole or in part.