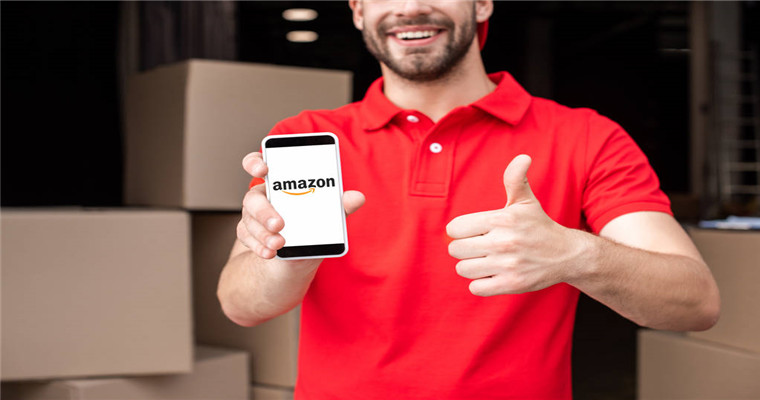 For Amazon sellers, there are two delivery modes to choose from, one is Amazon self run FBA, and the other is self delivered FBM. Sellers can choose either or both. Today, let's talk aboutAmazon FBADelivery related issues.
When foreigners shop at Amazon, they all like to choose products shipped by Amazon FBA. One is fast product delivery, the other is good service and guarantee. For example, return incidents are handled quickly, and customer satisfaction is also good.
What is Amazon FBA shipment
FBA is the abbreviation of "fulfillment by Amazon". It is Amazon's proprietary logistics service, which is a one-stop service that Amazon is responsible for from picking, packaging, distribution and after-sales of products. It provides Amazon sellers with a lot of convenience. Amazon charges a certain fee and opens it to third-party sellers at the same time.
The seller who chooses FBA needs to send the goods to the Amazon warehouse in advance. If there is an order, it can be delivered quickly. The seller who chooses FBA can better improve the user experience.
What are the advantages and disadvantages of Amazon FBA shipment
advantage
1. When Amazon FBA is selected, Amazon has traffic preference for sellers, which helps to improve listing exposure and ranking;
2. The delivery time is very fast. For example, some local products in the United States may be received every other day, greatly improving the user experience;
3. The seller does not have to worry about the storage problem of the product. Amazon is fully responsible for it and can take more time to manage the Amazon store;
4. Priority can be given to gold shopping carts to become characteristic sellers, which is very helpful to improve product sales;
5. FBA sellers can participate in various Amazon seckill promotions, such as BD, LD, DOTD, etc.
shortcoming
1. FBA costs are quite expensive, among which the storage cost is determined according to the product storage time. The cost is different for products within 6 months, 6 to 12 months, and more than 12 months;
2. The logistics can be tracked at any time, but there is no absolute control right;
3. FBA delivery fees are generally charged according to the standard size, and charged according to each piece. If the size of the product is too large or the weight is overweight, the cost is particularly expensive;
4. Amazon FBA does not provide customs clearance services.
What are the shipping precautions of Amazon FBA
1、When shipping, you must carefully check the products, including the outer packaging. If there is damage in the Amazon warehouse, you will charge extra for packaging, which must be avoided;
2、When shipping, carefully check the size and weight of the product. Once the size is filled incorrectly, the warehouse that may send the product will make mistakes, such as small size products sent to the warehouse of large goods;
3、The delivery time should be planned in advance to avoid the delay of goods in peak season and other reasons;
4、In addition, the delivery quantity should be timely summarized according to the actual sales and data reports, so as to avoid shortage or unsalable goods, and avoid bringing economic crisis to the seller.
Everything has two sides. There are both advantages and disadvantages. Only by fully understanding the advantages and disadvantages of Amazon FBA shipment, can you help the seller do a better job in Amazon stores.
(New media of cross-border e-commerce - blue ocean Yiguan website domain news).Coupang、Wayfair 、Mercado Libre and other platforms settled,Brand copywriting planning, network wide promotion, e-commerce training, incubation and other services, please contact us. No unauthorizedRewriting, reprinting, copying, clipping and editingIn whole or in part.