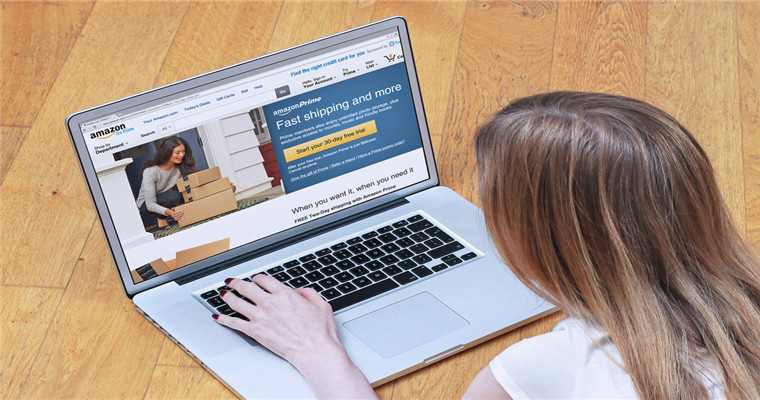 Yankee Candle isAmazonPreviousScented candles, but recently a large number ofAmazon customersBut he was angry because the candles bought online were "tasteless" and leftnegative comment。
Blue Ocean Yiguan has learned that most consumers think the smell of Yankee Candle is very strong. Usually, consumers can smell it when standing on the other side of the house. It is precisely because they like the strong smell that consumers buy thecandle。
But according to The sun, a large number of consumers complained thatAmazonThe Yankee Candle bought on the Internet is "tasteless".
1、 One thirdleave behinda tiny bitnegative comment
Earlier this week,TwitterTwitter users@drewtoothpasteShared some negative comments about Yankee Candle products on Amazon.One third gave it a one star rating, and then simply commented: No scent.
As follows:
1. Some buyers said that this is a very good product in general, and I don't know whether it is discounted due to defects.
2. Some consumers were very angry: this candle had no fragrance when it was lit, and I was very disappointed.
This post inspiredNick Beauchamp(hereinafter referred to as Nick) was curious. He created a series of charts and found that with the increase of COVID-19 cases, the negative rating of Yankee Candle was also increasing. Nick is an assistant professor of political science at Northeastern University.
IIAre the number of COVID-19 cases and the number of poor reviews growing at the same time?
In Nick's first chart, it shows the bad comments about "no smell" among the top three best sellers of Yankee Candle candles in the past two years.
In January 2021, the number of people complaining about the insipidity of candles surged. At that time, there were 225000 new cases every day in the United States.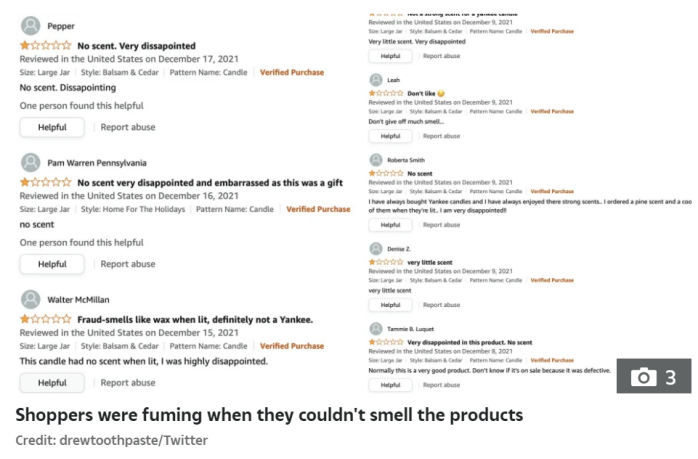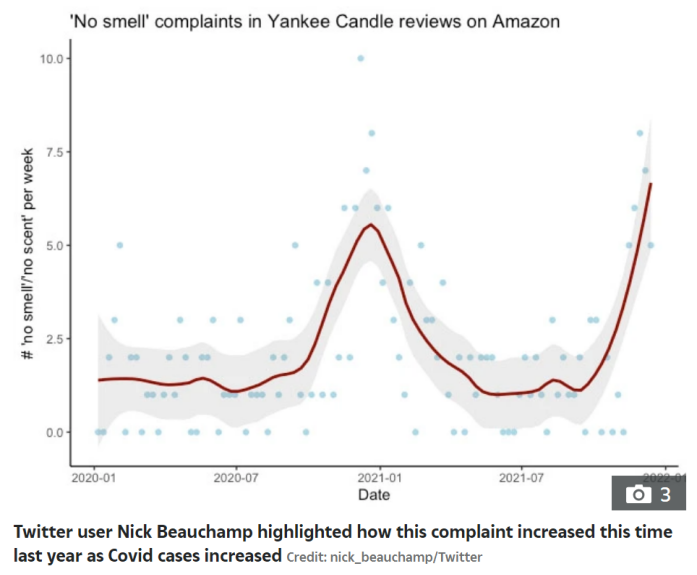 In addition to dry cough and loss of taste, another major symptom of COVID-19 is lack of smell, so Nick believes that this is caused by the virus, not the actual problem of candles. Nick emphasized that with the increase of COVID-19 cases, in December 2021,Yankee Candle's number of bad reviews soared again。 The customer can't smell the product and may be very angry.
Nick said that this is the percentage of "odorless" reviews of Yankee Candles, the top three on Amazon, not the number. It shows the same situation, although not so dramatic, because the soaring number of some comments is due to the overall increase in candle sales and comments every winter.
Nevertheless, experts urge people to have reservations about such research results. Nick added that he would not take it too seriously. Even if you look at the percentage,It seems that the number of "no smell" comments increases seasonally every winter.
According to Blue Ocean YiguanAmazonThe seller should write clearly in the title and description whether the candle has smell when burning, otherwise it may receive a bad comment due to "no smell".
(Polly ZhangNew media of cross-border e-commerce - Blue Ocean Yiguan website domain news) connects with high-quality resources of cross-border e-commerce.Wal Mart, Coupang、Wayfair 、Mercado Libre and other platforms settled,Brand copywriting planning, network wide promotion, e-commerce training, incubation and other services, please contact us. No unauthorizedRewriting, reprinting, copying, clipping and editingIn whole or in part.