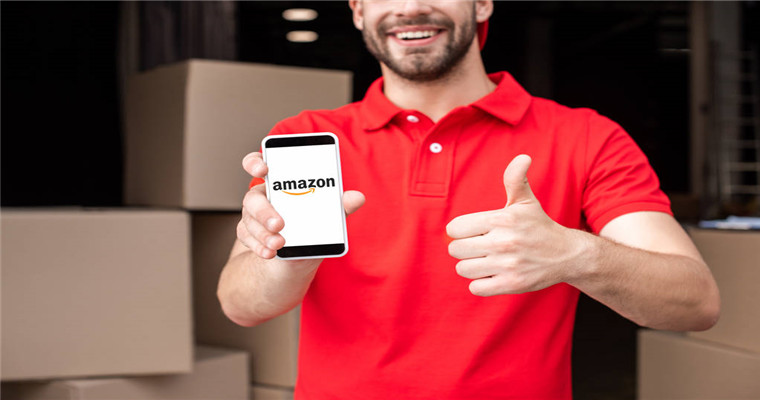 For sellers, whether online or offline, not only the early selection and operation should be done well, but also logistics is important, as is the Amazon platform. If all the previous preparations have been done well, but the logistics cannot keep up with them, everything will be in vain. Today, let's talk about Amazon's delivery mode.
Amazon is the best cross-border e-commerce company because it has hundreds of millions of users worldwide, and the number of all sellers does not exceed5 million, with a very high-quality user group, which is also the reason why many sellers are competing to join.
At present, there are three modes of Amazon shipping, the first is Amazon FBA, the second is self shipping FBM, and the third is third-party overseas warehouse.
AmazonFBA
FBA is the abbreviation of Fulfillment by Amazon. It is Amazon's own logistics system. Amazon is responsible for everything from picking, product packaging, distribution and after-sales. Amazon can help the seller with everything. It is very convenient for the seller.
The seller chooses FBA for delivery, which helps greatly to improve the exposure and click rate of the product, as well as the sales volume of the product;
In addition, you can preempt the golden shopping cart, and participate in various Amazon second killing and promotion activities;
The seller who chooses FBA to deliver goods, Amazon also has traffic tilt, which is good for improving the listing ranking;
If you are in the United States, you can receive the goods within 3-5 days, or the next day. The delivery speed is very fast.
However, the price of Amazon FBA is expensive, including storage fees, order fees, return fees, and other expenses.
Self delivery FBM
FBM is the abbreviation of Fulfillment by Merchant, also known as no supply mode. It means that the seller does not need to stock a large number of supplies. The background successfully places an order, and then the seller is packaging and shipping. All things need to be done by the seller himself.
For sellers, self delivery FBM has a great opportunity to choose from a variety of ways, such as air transportation, sea transportation and international express delivery. Sellers can choose cost-effective logistics methods according to specific situations;
In general, the profit of FBM is relatively high. Compared with FBA, the cost is low, and the profit is relatively high, basically reaching more than 40% to 50%;
Choosing FBM sellers does not need to hoard a lot of goods, which reduces the financial pressure and ensures the normal operation of the supply chain.
The timeliness of self delivery FBM cannot be guaranteed, because Amazon requires that the goods be received within 17 to 28 days. Once this time is exceeded, it is easy to receive a bad comment.
Third party overseas warehouse
Overseas warehouse, also known as third-party overseas warehousing service, is an overseas warehouse established to centrally manage goods, including warehousing, packaging and delivery, which provides more convenience for sellers.
Centralized management of goods is very convenient, reduces logistics costs, and is relatively stable;
The low cost of third-party overseas warehouse management inevitably leads to chaos, such as the backlog of goods, and there are still some defects in management.
Blueocean Yiguan reminds sellers that no matter which Amazon shipping mode they choose, Amazon FBA, self shipping FBM or third-party overseas warehouses have different starting points. For example, the cost is different. Those who want high profits can choose FBM. The timeliness of logistics is different. Those who want fast logistics can choose FBA. FBA needs to stock up. FBM does not need to stock up. Sellers can choose an appropriate shipping mode.
(New media of cross-border e-commerce - blue ocean Yiguan website domain news).Coupang、Wayfair 、Mercado Libre and other platforms settled,Brand copywriting planning, network wide promotion, e-commerce training, incubation and other services, please contact us. No unauthorizedRewriting, reprinting, copying, clipping and editingIn whole or in part.