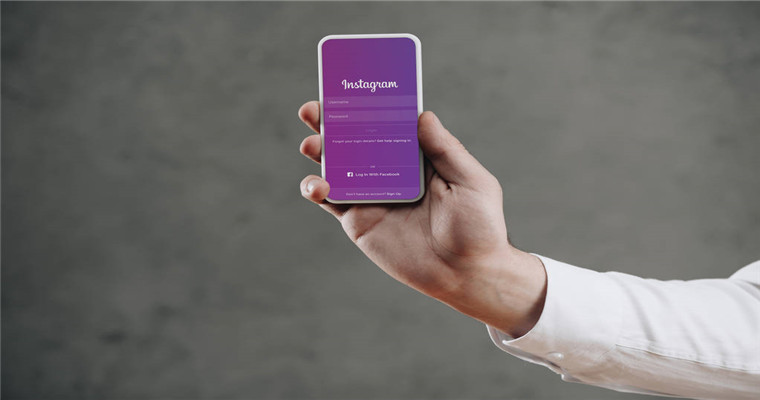 InstagramBeauty onBeautyThere are many bloggers. When they recommend makeup or products, a large number of fans follow the trend and bring fireCosmeticsAnd brand. For example, Instagram letsDermaplaningrelevantSearch volume increased by 621%, becoming one of the hot trends.
1、 DermaplaningRelevant search volume increased by 621%
Blue Ocean Yiguan has learned that,DermaplaningIs acosmetologyIt can remove skin cutin, dirt and vellus hair. stayInstagramOn,DermaplaningIt has been popular for some time. According to Beautymate,Every day, there arerelevantVideo uploadTo Instagram。
However, sinceEpidemic HomeSince the beauty salon was closed,More people choose to do it at homeDermaplaningcosmetology.During this period, Treatwell reportscall,The search volume of Dermaplaning treatment skills increased by 621%.
A quick search on Instagram will revealContains"dermaplaning"Accounts with more thanHas200.Many users have fans in their comment boxes, and they share their views on this process。Many people commentedexpressSee demappingofHow satisfactory the process is.
thisSome accounts may be further dividedEnjoyAboutdermaplaningBeauty videos for,letdermaplaningBeauty has become a hot trend on Instagram。
Most users have chosen WWD's favorite skin care tool,I.eDesigned by Jenny PatinkinPure Luxury Skin Smoothing Trio tool。 Many instagram users like itThis product is because, the device is fully biodegradable and comes with three blade holders for $18.
On # demappingThis topiclower,More than 218000Posts,It looks like theEveryone is trying this trend.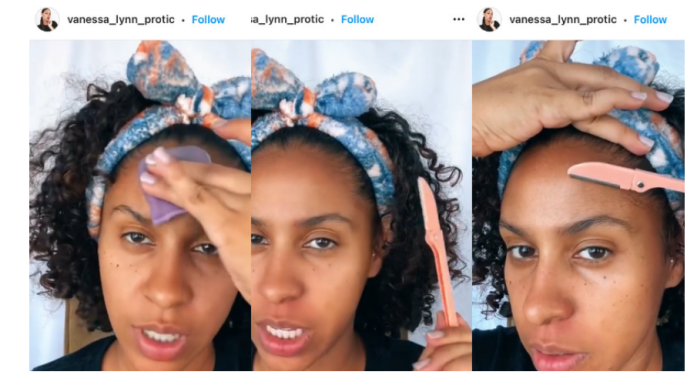 2、 Almond Eye Looks(Almond eyeMakeup)
Almond eye makeup, originally a beauty in ancient Egyptsecret, recently appeared in manyIInstagram beautyBlogger's grids(grid)On. There are always such questions in the comment column:Who would really put a spare almond in the makeup bag?
andThis highly natural trendMakeupOnly two products are required:Almonds and lighters. In addition to using almonds ascosmetologyIn addition to productsSomeoneOn Instagram, use almond as the basic shape of eyeliner, place almond on the eyes, and draw the perfect wing shape. Adele(Adele)Vogue in NovemberFashion magazinecover,letGoogleOn the websiteThe search volume of eyeliner tutorial increased by 9930%,
According to Blue Ocean Yiguan,IInstagram users have different opinions. Some people comment on the interesting aspects of this trend, while others directly doubt why they should pay attentionhairthisspeciesThe blogger of the content.in any case,This trend is important for Generation ZIFor instagram usersprobablyIt's a good thing. 70% of them said that they like when the content is not perfect and more interesting.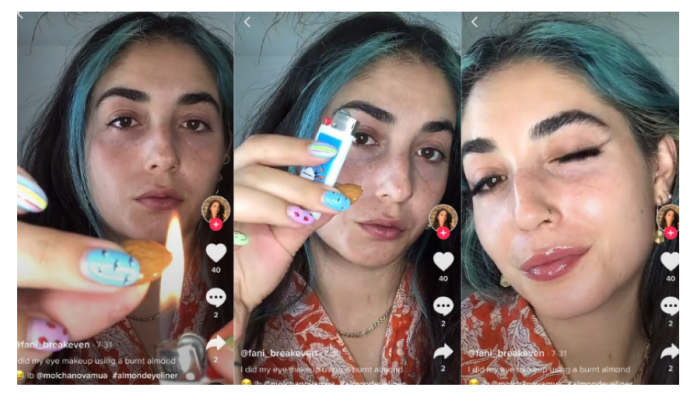 (Polly ZhangNew media of cross-border e-commerce - Blue Ocean Yiguan website domain news) connects with high-quality resources of cross-border e-commerce.Wal Mart, Coupang、Wayfair 、Mercado Libre and other platforms settled,Brand copywriting planning, network wide promotion, e-commerce training, incubation and other services, please contact us. No unauthorizedRewriting, reprinting, copying, clipping and editingIn whole or in part.