Recently, Tongtuo's parent company, Huading Co., Ltd., announced that it had received a report from its subsidiary, Tongtuo Technology, on the abnormal situation of Wal Mart stores' funds, which has involved civil and criminal proceedings. In addition, Tongtuo had previously frozen tens of millions of yuan of funds due to the closure of its store, and now the whereabouts of these funds have also been made public

The collection account of Tongtuo Wal Mart is suspected to be changed, causing alarmFBI
Every peak season, something happens, as if it has become an unwritten rule. Recently, Huading Group issued an announcement, which showed that Tongtuo Technology hasWal Mart StoresThe collection account related to Sports Station is suspected to have been changed or transferred by an overseas principal, and cannot be collected normally.
In order to recover the relevant funds, Tongtuo Technology has entrusted local lawyers in the United States to handle this case and filed a civil lawsuit with the Illinois court,Request to order the defendant (overseas principal Xie) to repay the debt2.78 million US dollars(Calculated at the current exchange rate, equivalent to RMB)More than 17 million yuan), and at the same time, freezing measures such as TRO and PI were taken against the defendant, and compensation for all expenses and losses such as lawyer fees was demanded.
In fact, this case not only involves civil litigation, but also criminal litigation.Currently, the United StatesThe FBI has intervened in investigating the case of Tongtuo Technology and is currently investigating,The investigation results have not been obtained yet. Regarding the progress of civil litigation, the Illinois court in the United States has accepted this case, but has not yet ruled.
This incident still starts with Tongtuo Technology expanding its sales business. It is reported that Tongtuo Technology, in order to expand the sales business of Wal Mart platform, has registered and handled the account of Wal Mart stores in the United States. But in the subsequent business process,However, Tongtuo Technology found that it was unable to find the payment information of the US company's payment account,After conducting an investigation, it was finally discovered thatThe collection account related to Sports Station is suspected to have been changed or transferred by the overseas principal Xie Dan, and cannot be collected normally.
So, under its name and its establishment in Colorado, the United States, Tongtuo TechnologySeven companies are plaintiffs and have filed a lawsuit against their overseas client, Sheldon, in the Illinois state court to recover the relevant funds.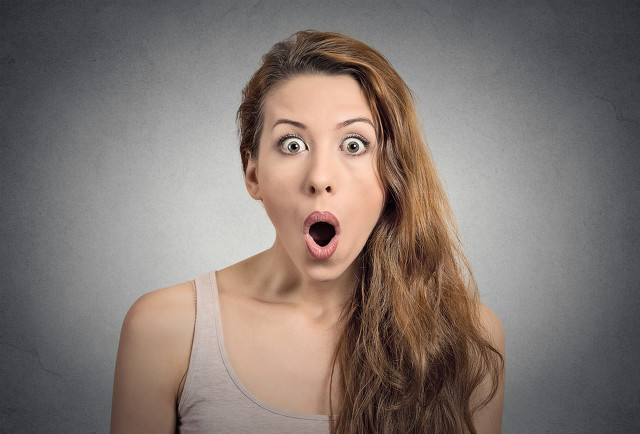 For cross-border e-commerce companies, receiving accounts are more like a lifeline that chokes the throat, and their importance is self-evident. A slight mistake could potentially ruin the entire company's efforts. But now, such incidents have occurred with highly confidential seller account password information, and the exposure of major lawsuits has also made many sellers feel incredible.
I thought cross-border sellers had already suffered enough pain this year, but I didn't expect this kind of thing to happen again, "said one seller. Nowadays, even cross-border sales have developed risk control loopholes, which have shocked many small and medium-sized sellers, calling for increased awareness of prevention and strict control of payment accounts.
Here, the editor also reminds sellers that if their business involves multiple accounts and platforms,Be sure to check the various settings of your payment process in advance and multiple times; Regularly modify and save account passwords; Bind the payment account with the bank account; Key operations involving payments, withdrawals, and changes require the joint authorization of multiple management personnel to avoid similar issues of Tongtuo Technology's payment account being hacked.
As of this year, the turmoil of Tongtuo Technology has not been interrupted. In addition to recent litigation incidents, a large amount of funds were frozen due to the closure of stores earlier. Some industry insiders are also speculating whether this funds can be returned to Tongtuo Technology's hands. Now, the whereabouts of the frozen funds have been made public.
15.69 million yuan of funds have been "used", causing continuous turmoil in Tongtuo
Since May this year, the major earthquake in the cross-border circle has caused many cross-border sellers to be frightened. After all, there are many Chinese sellers who have been banned, andAfter most seller accounts are closed, the most important concern is the whereabouts of frozen funds,Many sellers have also expressed concerns that Amazon may embezzle this funds.
Amazon has always regarded customers as God, and can agree to unreasonable refund requests even with a closed eye. Buyers can still get things without paying. Do you think there is any way to survive with frozen funds? "Said a seller helplessly.Based on the actual situation of many sellers,Only a very small number of sellers have taken it backFrozenPartial funding, more sellersthen isFaced with a situation where money and goods are both empty.
Recently, the event of Tongtuo Technology freezing funds due to account closure has become increasingly clear, with the latest developments. According to the announcement data of Huading Group, Tongtuo Technology has been frozen by Amazon due to the store lockdown incidentThe direction of the 41.43 million yuan fund is now clear.
According to the announcement data of Huading Group,The restricted funds of Tongtuo Technology are mainly used to pay for Amazon's warehousing and logistics expenses, handle pre consumer after-sales compensation, and return and refund, and have been used cumulatively15.69 million RMB,The remaining amount of frozen funds isRMB 25.74 million, accounting for 2.65% of the company's monetary capital at the end of 2020.
For many sellers, it is understandable to use frozen funds for warehousing, logistics, refunds, and consumer return refund compensationAmazon's regular operations. But in reality, more sellers' funds will be fully withheld, which means you won't be able to get back a penny.
In terms of Amazon's fund retention policy,If a seller engages in fraudulent activities, abuses Amazon systems, and repeatedly violates policies to protect sellers and buyers, all funds in the account will be withheld. To another extent, as long as Amazon determines that you are fraudulent or violating relevant policies, the worst outcome will be to withhold all funds.
Regarding the impact of events such as store closures, Tongtuo Technology also stated that Amazon store closures and fund freezes will have a certain degree of adverse impact on cross-border e-commerce business this year. This time, Tongtuo Technology has another problem involving the collection account of Wal Mart stores, which further deepens Tongtuo's development dilemma.
In the third quarter report released by Huading Group, it can be seen that the cross-border e-commerce sector has had a significant impact on it. Related data display,In the third quarter of 2021, Huading Holdings achieved revenue of 1.964 billion yuan, a year-on-year decrease of 20.31%, mainly due to the impact of the cross-border e-commerce sector Amazon incident and European VAT taxes.
Regarding the measures taken by Tongtuo to address the ban, please refer to theThe initial clues were seen in the announcement of Huading Shares in August. Tongtuo Technology said that it would increase the sales proportion of other e-commerce platforms, such as eBay, Wal Mart, AliExpress, Lazada, and so on. At the same time, it would increase the investment in Tongtuo Technology's independent stations, and actively expand offline physical store channels in Europe and the United States to reduce the adverse impact of the number closure.