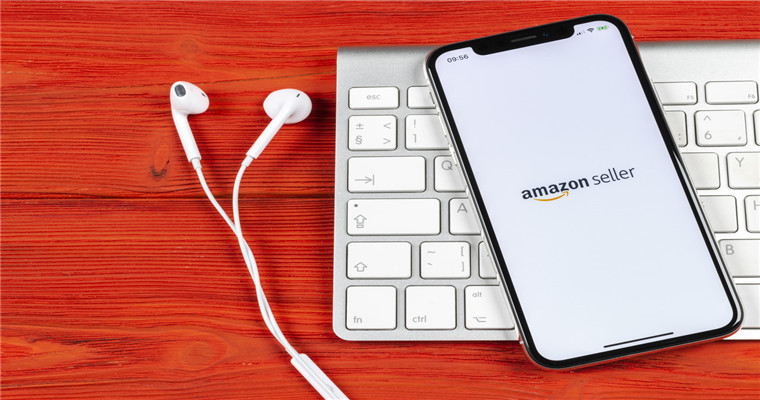 After deciding whether to addAmazon product variantsBefore, the seller should know whether they are suitable for a certain product, and the specificAmazon listingWhether variations can be added. If the following applies to the product,Amazon SellerConsider adding variations.
1. The products are very similar.
2. The product has one or more variants.
3. Separate products can share the same title and description.
4. These products can share a parent product, which means they are different types of the same thing.
In addition, understandAmazon VariantThe architecture behind it is another way to measure whether they fit into Amazon's seller strategy.
IAmazon product variants
Blue Ocean Yiguan has learned that,Before adding product variants, it is important to know how to set variants in listing. Next, the seller can see a simple view, which shows that there are two variants of the listing structure, namely style and size.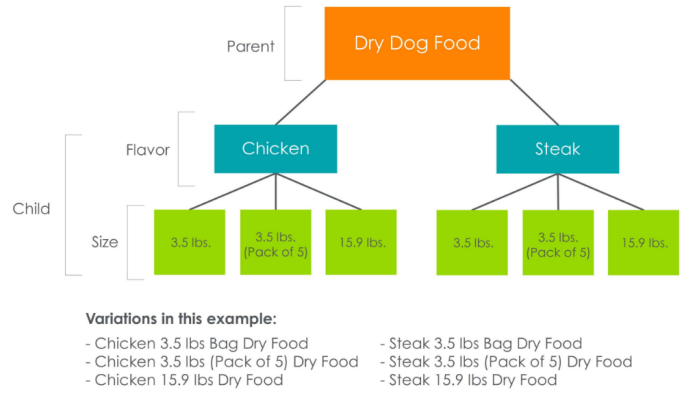 1.Parent listing
The parent listing acts as a placeholder listing for storing child products. If the buyer does not select a variant, he or she cannot purchase the product. It can only be seen in the search results of Seller Central, not inAmazonPlatform. Refer to the diagram above"Dry Dog Food"It refers to the Parent part.
2.Child Products
These products are related to the parent listing. Several sub products can be listed under the parent product, which vary according to the theme. The "Dry Dog Food" chart shows the sub products created through the selection of various flavors and sizes.
3.Theme
The topic is used to distinguish different sub products.Amazon listingThere are several types of themes in, such as size, color, smell, taste, weight and package size. We can see two themes above, one is taste, the other is the size of the dog's grain bag.
IIAdvantages of Amazon product variants
1. Increase visibility
If product visibility is low in search results, try adding variants. Matching products with poor performance with products with good performance will help increase visibility and be easier to find by potential buyers.
2. Higher conversion rate
Various products in listing will increase the time for shoppers to be attracted. For example, if there is only one red mixer on a listing, because the mixers of other colors are separated, customers will exit the listing if they don't like it.
In the search results, they may choose a competitor's product rather than another listing of the seller. If you use variations to keep customers on the page longer, it may increase listing conversion rates.
3. Increase sales
According to Blue Ocean Yiguan,When the seller improves listing visibility and conversion rate through variants, it willAmazon's sales are growing and getting more reviews.
(Polly ZhangNew media of cross-border e-commerce - Blue Ocean Yiguan website domain news) connects with high-quality resources of cross-border e-commerce.Wal Mart, Coupang、Wayfair 、Mercado Libre and other platforms settled,Brand copywriting planning, network wide promotion, e-commerce training, incubation and other services, please contact us. No unauthorizedRewriting, reprinting, copying, clipping and editingIn whole or in part.