according toThe "Q2 2021 Consumer Trends Report" released by Jungle Scout shows that the number of consumers who start searching through search engines continues to decline, while the number of consumers who start searching through social media websites has increased.
In this process, social platformsSnapchat has become the main force for planting grass for billions of Generation Z and Millennials around the world, especially its filters and AR try on functions. This new gameplay that can bring users an immersive experience has brought many fresh, interesting, and eye-catching ideas to brand marketing.
Social darling of young people, leveraging 300 million generation consumption
Relative toFacebook, Instagram, people may be interested inSnapchat may appear slightly unfamiliar. SnapchatIt is caused byStanford UniversityTwo studentsto2011Developed oneThe 'burn after reading' photo sharing app allows users to take photos, record videos, add text and pictures, and share them with their friends list on the app. On August 20, 2021, the "2021 Hurun Global 500" was released, and Snapchat ranked 151st with a value of 615 billion yuan.
In recent years,Snapchat has an increasing number of fans among the younger generation who are "harvesting". A survey released by eMarketer, a market research firm in the United States in 2018, showed that an increasing number of young users in the United States are shifting from Facebook to Snapchat. At that time, eMarketer predicted that Facebook would lose 2 million users under the age of 25 in 2018, while Snapchat would add 1.9 million users in this age group.
Currently,Snapchat has 306 million daily active users and 500 million monthly active users, reaching 75% of the global millennial and Z-generation.in the U.S.Snapchat's user base has already exceeded 100 million,Covering the United StatesMore than 90% of the population aged 13 to 24.As ofIn July 2021, Snapchat had an average of 293 million dynamic clients per day, an increase of 23% compared to the previous year. Under normal circumstances, 5 billion snapshots are sent every day. Snapchat is becoming more well-known among younger age groups, especially those under the age of 16.
Introduction by Li Zheng, Business Director of Snapchat China,The core user group of Snapchat is the curious, creative, and personalized Generation Z, who enjoys engaging in interesting interactions with family and friends, sharing daily and good things, and using novel AR filters on Snapchat,"recentlyThe hot topic on Snap is Thanksgiving sharing, which once again reflects users' strong social attributes."
Each social platformThey all have their own special humanistic attributes,Like peopleWhen sharing and publishing important life events, I use WeChat Moments. When eating melons, you may go to Weibo.Globally, the positioning of different social platforms also varies.andSnapchat positioningThat's itI hope users can access theOn Snapchat, I freely express my emotions every day, without likes or burdens.
This also provides a rare opportunity for brands to accompany users on a daily basis."Snapchat's user base is mostly between the ages of 13 and 34,TheirThe brand concept is still in its formative stage and I am willing to try more brands. This undoubtedly creates a very good opportunity for cross-border e-commerce sellers to enter."Li Zheng said.
It's important to play together to capture the hearts of young people
Li Zheng said,Snapchat uses Snapchat for an average of over 30 minutes per day.So highInteractive, forCross border e-commerce sellersProviding more opportunities to interact with them.
During this period, how can the sellerCapture their hearts? Understand their preferences and characteristics, and communicate with themPlaying together is very important.
Introduction by Li Zheng,SnapchatThe characteristics include:1Strong curiosity, adept at understanding new things through multiple channelsreal-time infoLike to explore unknown fields;IIFast absorption of information, not afraid of new challenges;IIICreativity, interest in novelty, and understanding how to create and design digital media content.
It is precisely these characteristics that have promoted the prosperity and development of the social e-commerce industry in recent years,Simultaneously enablingMore focused on unique tracksDTC e-commerce achieved success.
And theyFavorite contentthen isHighly creative, integrating diverse aesthetics, authentic and not artificial, novel and interesting, respecting individuality and different identity cognition, and in line with current trends.
"graspThe aesthetic of Snapchatter often forms spontaneous communication among users, achieving unexpected and excellent marketing results."Li Zheng spoke bluntly.
Additionally, as a platform,SnapchatWe will also provide some support to overseas enterprises, so that they have a good starting point and avoid major problems from the beginning.
Snapchat usually provides support in three aspects for cross-border e-commerce:One is local insights, which often provide insights into local industries, research reports, and marketing trends;The second is creative strategy, which is very important for local users to choose their preferred interaction methods, elements, and colors, as well as how to combine creativity.threeIt is an operational guide, including marketing directions during peak seasons, as well as some bidding guidance, etc.
For example, regarding creative strategies,SnapchatI just mentioned it to the sellerTop 5 Creative Secrets for Electrical Product Advertising:
Clothing, footwear, and hat categories:By showcasing clothing characteristics through models, for shoe brands,The 360 degree product view is very easy for consumers to plant grass.
Beauty category:By showcasing multiple products in one video to create more sales opportunities, practical videos are more likely to attract consumers, and the sound effect cannot be ignored.
Fast moving consumer goods:Don't always focus on the product, but showcase customers' love for the product from multiple perspectives. Consumers are more inclined to purchase brands that the public likes, and recommendations from other users are very important.
Electronic products:Advertising should not only emphasize the display of products, but also showcase their advantages through substantial data on products or sales.
Home Supplies:Highlight the product trial and operation steps,90% of the videos have live voice appearances, but product promoters usually do not show their faces.
You can 'try it on' without entering the store, AR shopping filters are really fragrant
In Snapchat's camera based marketing strategy, the new interactive experience AR brings to users is the biggest highlight. The immersive shopping filter builds a direct dialogue bridge between the brand and Snapchat, making users on Snapchat potential sellers.
along withWith the development of AR technology, the frequency of consumers using AR is rapidly increasing. According to a report by eMarketer, it is expected that over 93 million people in the US market will use AR at least once a month throughout 2021, and this number will increase to 101 million by 2022.
SnapchatstayAR marketing was launched in 2020. It has developed tools such as SnapML that transform camera filters into fitting lenses. Users can try them on, try them on, and try them on through their phone screens. If satisfied, they can purchase them through the relevant buttons in the filters.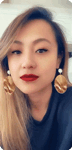 According to the data, currentlySnapchat has 200 million users playing AR every day.80% of people are interested in the virtual shopping experience brought by AR, and 46% use AR or VR for online shopping.Intentionally used before shoppingARAmong the peoplehave70% of users will try on clothing, 64% will try on shoes, 65% will try on sunglasses, 63% will try on jewelry, and 57% will try on hats.
nowadaysSnapchatofAR shopping filters have become gold medal agents and have become popular among many brands. The use of AR shopping filters in fast-moving consumer goods marketing activities has increased brand awareness by 2.5 times and action intention by 1.1 times. The use of AR shopping filters in retail product marketing activities has increased brand awareness by 2 times and action intention by 2 times.
Low investment and high returnAR shopping filters have become sales responsibilities. Compared to shopping filter marketing campaigns that do not use AR, marketing campaigns that use AR shopping filters have an average increase in brand penetration rate of over 46% and an increase in incremental sales of over 14%.
stayOn December 13th, at the 2021 Central China Cross border E-commerce Seller Brand Sail Away Summit hosted by Yien Network,Li Zheng, Business Director of Snapchat ChinaWill start with"E-commerce dividends from Snapchat's new social perspective"As the theme,Bring targetedDifferentiation solutions and gameplay suggestions for DTC on Snap.You can clickRead the original text or scan the QR code below to register for this conference and listen on-siteLi ZhengShared dry goods.