Today, the editor starts from the e-commerce intelligence platformMarketplace Pulse learned that,Amazon aggregator inRaised over $12 billion in 2021,amongIncluding equity and debt financing.This means that every month of this year,QiduRaised fundsat least1 billion US dollars.
In contrast,stayIn 2020, the number of active aggregators was relatively small,at that timeThe funds raised by these aggregatorsonlyAbout1 billion US dollars.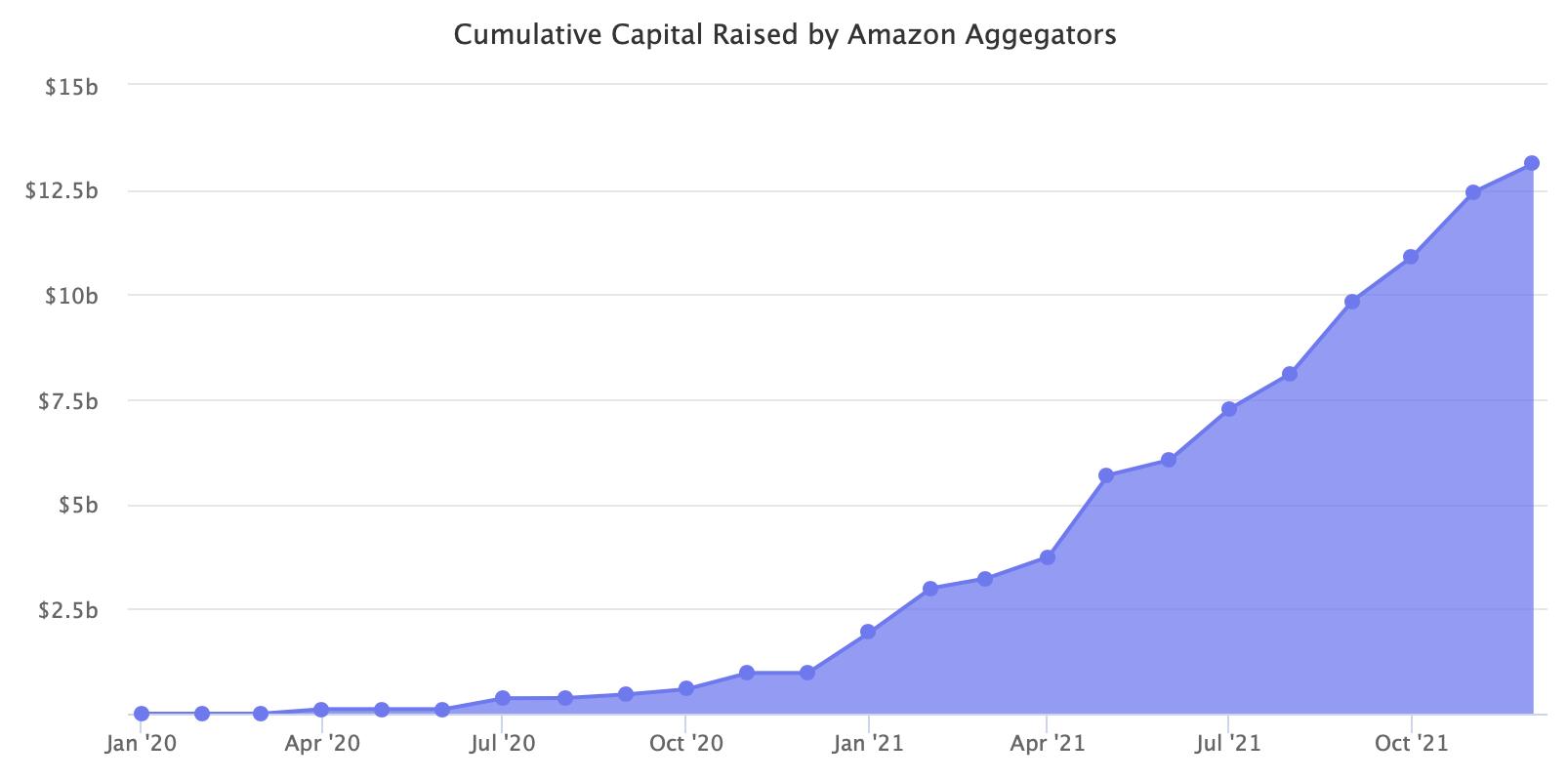 As of now, there are already45 aggregators have announcedMultiple roundsFinancing, includinghave29 companies raised at least $100 million.Although there are stillMore than 40 companies have not yet announcedTheirFinancing rounds, butIt has always maintained a goodactivedegree.
Marketplace Pulse data shows that currentlyTop 5 aggregatorsRespectivelyThrasio, Berlin Brands Group, Perch, Heyday, and SellerX.These five families are in totalRaised over$7 billion,amongThrasioContributed nearly half. RaisedAll fundsIn,These five houses have occupied55%,the rest40SmallerAggregators contributein additionof45%.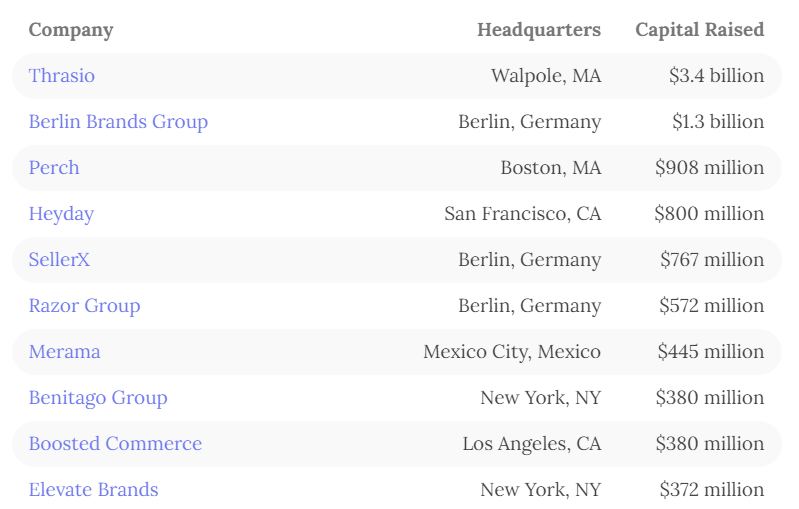 Currently, in theGlobal20 different countriesandregionallhaveAmazon aggregator,amongvast majorityAggregatorLocated in the United States.Besides,AmazonIn Canada, China, France, Germany, India, Japan, Mexico, Singapore, Spain, Switzerland, the Netherlands, the United Arab Emirates, and the United KingdomThere are aggregators in various places.
Overall,actuallyheadquartersWhere is it locatedNot particularly important,Because aggregators attractEnterprises from around the worldAnd merchants.Almost allAttractedCompanies are all on AmazonUS Stationsales,butThere are alsoSome companies are trying to focus onmainlandMarket or establish relationships with local seller communitiesContact to differentiate.
As far as the editor knows, the Amazon aggregator projectstayAt the beginning of 2020When it was just formed. Since then, it has attracted a total ofnearlyA financing of $13 billion,attractNear100Aggregator,Has developed rapidly.
Amazon aggregator is Amazon's most active buyer,They areIn 2021, hundreds of acquisitions were made,allegedlyMore than a thousand acquisitions will be made next year. sinceSince 2020,This projectThe existence of the has doubled the valuation of the seller.
Although Amazon aggregatorThere is still considerable uncertainty in the future of,butFrom the current situation, its development is still possible. No one can make a final decision on this. Let's wait and see its future development.