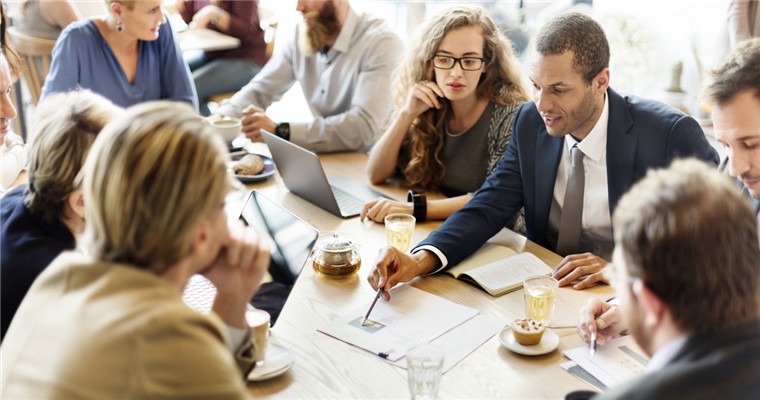 two thousand and twenty-oneThe year was a complicated year for the e-commerce industry. The industry faced the global shipping crisis and supply chain shortage, but at the same time, it was also moving forward to provide consumers with a better experience and meet the growing expectations of consumers.
At the end of the holiday sales season, looking back on the trend of 2021, it will be found that mobile terminal sales, social e-commerce and supply chain are becoming more and more important in the e-commerce industry, which may be the most important areas for sellers to pay attention to in 2022.
oneThe sales of mobile e-commerce rose steadily and reached a new high
StatistaThe data shows that the global mobile e-commerce sales have steadily increased in recent years, and reached a record high last year.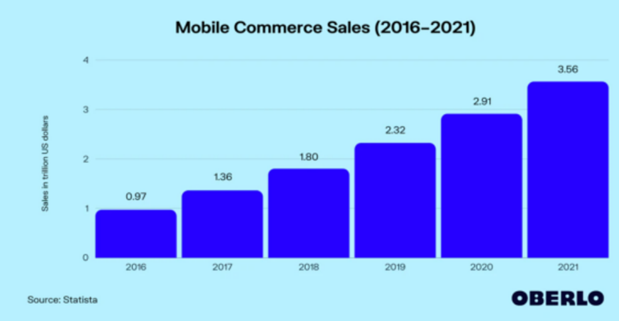 (Source: Oberlo)
However, before 2016, most e-commerce websites were desktop websites, which were not suitable for mobile devices. Many e-commerce brands earned enough sales through desktop websites alone.
However, it is 2022. Consumers attach great importance to the convenience of online shopping. With mobile devices, they can buy online anytime and anywhere on the road and on the road.
Therefore, in order to keep up with the growing and expanding mobile e-commerce market, every seller should ensure that its website, store or other sales channels can be used through mobile devices.
twoSocial commerce and live shopping get more attention
Blue Ocean Yiguan has learned that at least 200 Instagram users will visit the brand page every day, and 58% of Instagram users will tell themInstagram StoriesBrowse for products of interest.
It can be seen that consumers not only use the social media platform as a tool to contact family and friends, but also use the social media platform to find and buy products.
Unsurprisingly, social media giants like Facebook, Instagram and WhatsApp have quickly accepted the social commerce model and developed their own social e-commerce platforms, such as WhatsApp BusinessFacebook Marketplace。
In addition, the recent live broadcast function of Facebook and Instagram allows brands to add product links in the live broadcast room. Click the link to enter the product details page.
In a word, as social commerce plays an increasingly important role, it is expected that social media giants will develop more shopping functions to continuously upgrade social commerce.
threeSupply chain flexibility becomes critical
The outbreak and persistence of the epidemic disrupted the 2020 global supply chain in an unprecedented way, and it has not recovered in 2021. Up to now, global e-commerce still faces shipping challenges, supply shortages (forcing Apple to stop iPhone production) and inflation.
Some industries have been hit harder, and some enterprises have outperformed their competitors. However, in general, most e-commerce brands are facing supply chain challenges, which urges brands to give priority to supply chain elasticity and adopt more flexible ways to deal with supply chain disruption.
On the other hand, consumers still hope to enjoy the "accelerated transportation" service, but it becomes difficult to guarantee, and e-commerce sellers struggle.
In addition to the importance of mobile e-commerce, social e-commerce, live broadcast e-commerce, and supply chain, the general trend of e-commerce in 2022 also includes omni channel layout (not limited to Google search engine and social media platform accounts), providing personalized shopping experience with artificial intelligence, augmented reality, and virtual reality, which should be considered.