On December 28th, Shenzhen Oni Electronics was listed on the Shenzhen Stock Exchange. Based on the closing price of that day, Oni Electronics'The market value has reached 6.686 billion yuan.

According to public information, Oni ElectronicsLanding on the Growth Enterprise Market on December 28, 2021,The securities code is301189.The stocks issued by Oni Electronics in this public offering include30 million shares, including 30 million newly issued shares, with an issuance price of 66.18 yuan per share. The new shares raised a total of 1.985 billion yuan.
Under the impact of the 2020 epidemic, many cross-border sellers have been affected to varying degrees, and for Oni, the same applies. However, the impact on product sales is slightly different. In 2020, the demand for external PC/TV cameras in the company experienced rapid growth, but the demand for electronic products such as network cameras and driving recorders was temporarily suppressed.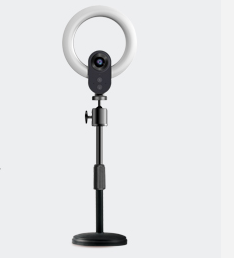 However,In the first half of 2021,The growth of the above products has reversed.
The revenue and final orders of PC/TV cameras have decreased compared to the peak period last year, but the revenue of products such as network cameras and driving recorders has increased compared to the same period last year. The announcement shows that the company's main product revenue in the first half of this year increased by approximately 60.46% compared to the same period last year.
In the first half of this year, the operating revenue of Oni Electronics was close to490 million yuan, a year-on-year increase of 57.45%. In its announcement released on the 27th, the company also made a forecast for its revenue for the second half of 2021 and the entire year,Indicates that the revenue in the second half of the year will be higher than in the first halfThe annual revenue in 2021 will exceed 1 billion yuan.
There have always been two labels for Oni Electronics, which are popular on Amazon camerasIt is a supplier of Zebao subsidiary, with a supply volume of up to100 million.
The company mainly focuses onODM customization and self branded revenue generation, mainly selling intelligent hardware such as PC/TV external cameras, network cameras, dash cams, Bluetooth headphones, etc. Oni, founded in 2005 and now 16 years old, has undergone various transformationsFinal listing,This successful listing will have a significant impact on Oni's future development.