Recently, according to foreign media reports,In the agreement signed with the Biden administration,After the expiration of the agreement to sell antigen self-test kits at cost price, the retail giants Wal Mart and Kroger both increasedThe price of BinaxNOW fast COVID-19 testing agent.The price is determined by$14 increased to19.98 USD.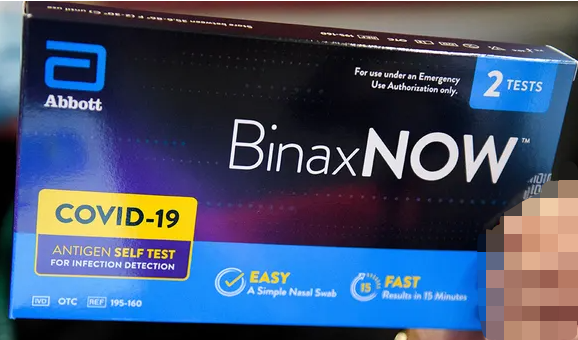 It is understood that,2021In September, these two companies, along with Amazon and the White House, reached an agreement,withSelling coronavirus testing conducted by Abbott Laboratories for $14agentFor a period of100 days.
In a statement, a Wal Mart spokesmanSay,This plan is on2021It ends in mid December, although other retailers end in mid DecemberAlreadyThe price was raised, but Wal Mart kept itA certain buffer period.
The company said that these tests are being sold in Wal Mart stores and online. At the same time, the company also pointed out that due to theThere is a large demand and purchase restrictions. BinaxNOW testing is currently out of stock on Walmart. com.
A spokesperson for KrogerAlso to relevant mediaConfirmed that since fulfilling its commitment to the Biden government, the pricing plan has gradually been cancelled and retail pricing has resumed. Krogerat presentTwo test suitesThe price is$23.99.
However, due to the limited supply of testing agents, compared with Wal Mart and Kroger, AmazonThere are currently no available for saleBinaxNOW testingagent,Amazon did not respond to this.
Due toOmicron variantDue to its high infectivityPromoted theCOVID-19 Testing RequirementsofA surge,Promote localReagent kits are difficult to find and difficult to maintain inventory.According to the report,Average number of tests conducted per dayalreadyApproaching a new historical high.
Due to the approaching shortage of testing agent supply, Amazon began limiting the purchase quantity of testing agents last month. From quantity restrictions to price hikes by some retailers, it reflects the high demand of local people for it.
According to previous reports,20217-day average for new testing on December 23rdHas exceeded1.76 million in 2021Number of new tests per day in DecemberEven more soNear record breaking waterPing, this also makesCOVID-19 testingThe demand for agents continues to surge.