According to Alibaba's cross-border e-commerce platform AliExpress,In the fourth quarter of 2021, the overseas sales of China's ski products increased by more than 60% year on year, and the overseas sales of its domestic ski helmets increased by 15 times at the same time!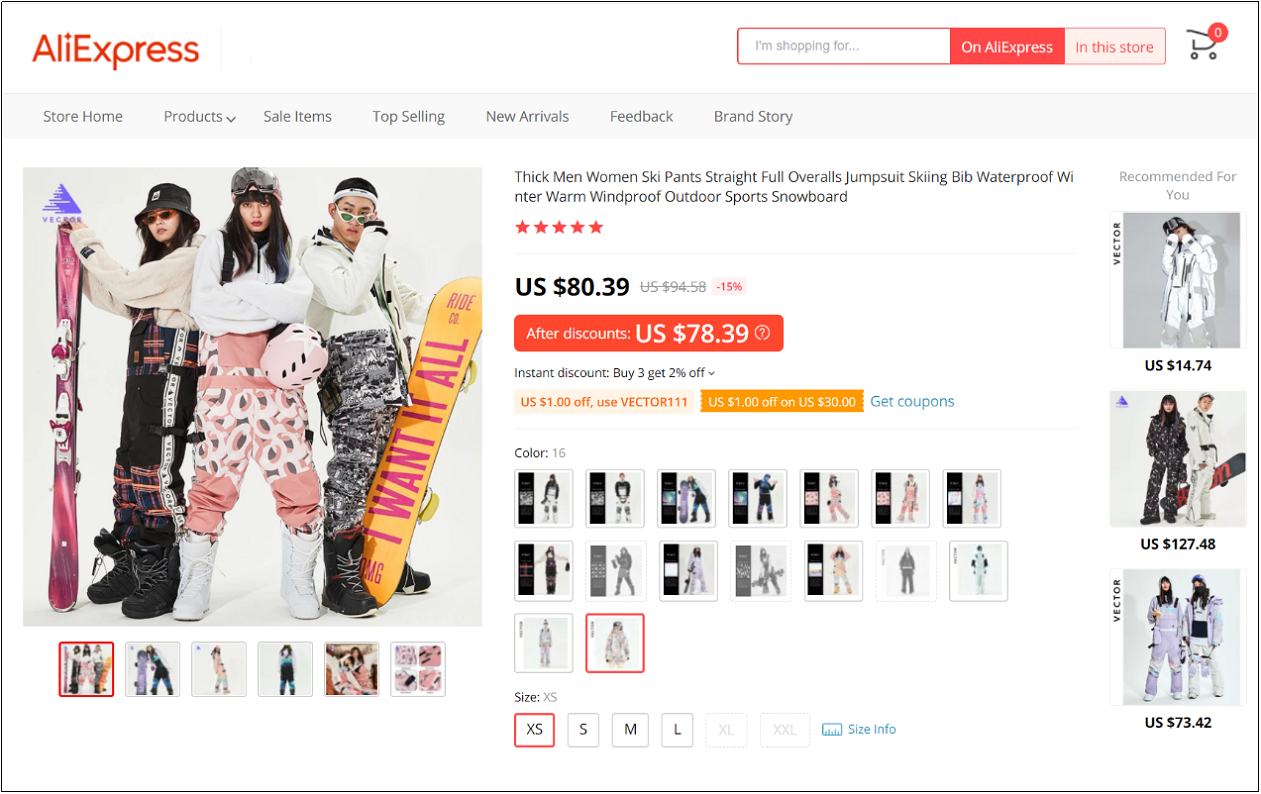 In 2021, consumers in 100 countries and regions around the world will buy Chinese snowsets on AliExpress, from Iceland in the north to Chile in the south.
Girls living in MoscowElena was excited to share the surprise and sense of security that the ski helmet made in China had brought to her on AliExpress: "At first, I thought that the product I bought at this affordable price would be average, but after receiving the package, I found that its quality was very good. It used very high-tech materials, and it was light and strong to wear on the head. I would buy another helmet for my friends.".
The praise of overseas consumers is just a microcosm of the vigorous development of domestic brands, according to《The White Paper on China's Skiing Industry in 2020 shows that the number of domestic skiers has reached 20.76 million in the snow season from 2020 to 2021. The development of the domestic market has driven the branding of domestic ski products, with Chinese brands embarking on the journey to overseas markets.
The Winter Olympics Accelerates the Development of Domestic Skiing Brands
With"Three hundred million people get on the ice and snow" has been gradually realized, and the ice and snow sports have changed fromThe situation of foreign brand dominance is also changing quietly.
In 2016, Liu Yushan, founder of VECTOR, quit her job abroad and returned to the motherland. As early as when studying abroad, Liu Yushan was a regular visitor to the snow resorts. After seeing the news of the successful bid for the 2015 Beijing Winter Olympics, she began to keenly perceive the business opportunities. After returning to her hometown, Liu Yushan urged her to be an OEM father for imported brands, asked him to give some resources to make himself a ski clothing brand with domestic original design.
Liu Yushan calculated a sum for her family:"At present, the price of ski equipment in foreign countries is' seven or eight thousand for an imported ski suit, two or three thousand for a pair of snow goggles, and the price of joint brand and limited edition is higher '. With the influence of the Winter Olympics, mass consumption is an incremental market. In the future, Chinese brands with better cost performance and better price must join in!"
In August 2016, VECTOR brand was founded. Since the domestic ski equipment market is still in a growing period, VECTOR chose to develop both domestically and overseas. Featuring "the first ski suit for young people", VECTOR has more professional technology content than the equipment for entry-level enthusiasts. In addition, it has friendly prices. As soon as it is listed, VECTOR has been welcomed by global leisure ski enthusiasts. The overseas market sales on the AliExpress platform have increased by more than 150% for three consecutive years.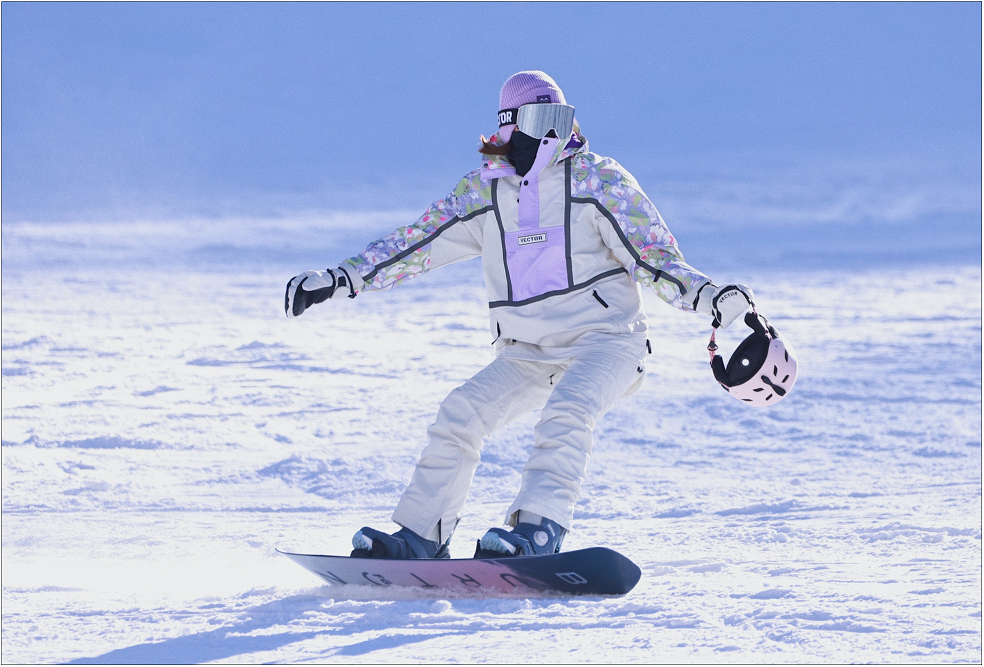 "For new brands, going to sea is a shortcut.We appreciate the cross-border e-commerce platform like Sumitong. In the past, it took a long time for emerging sports brands to gain market recognition if they wanted to take the lead. But with the cross-border e-commerce platform, as long as the product quality is excellent, domestic brands can still compete with foreign brands"The competition of" old and powerful teams "." Liu Yushan said.
The best time for Chinese brands to appear overseas has come
Near the Winter Olympics, domestic brands are cool(COPOZZ) is preparing goods for overseas markets in advance.
Incorporated inIn 2014, Coopers, whose main products are ski glasses and helmets, have been cooperating with Sumitong for many years.
As early as a few years ago, the team of Cool Breakers found that:Although domestic ski product brands are still at a relatively primary level, most of the world's best brands of ski equipment come from China's supply chain.Take ski gloves, an important accessory of ski clothing products, for example80% of ski gloves come from Jiaxiang Industrial Belt in Jining City, Shandong Province, China.
"There is no shortage of domestic ski equipment, just our own brand. Only with our own brand, can we compete with imported brands and have our own pricing power." Deng Tao, the general manager of Cool Cracker, believes that.
In 2021, Kupao, who has mastered the advantages of the supply chain, will sell its products to more than 100 countries and regions around the world using AliExpress, and won praise from consumers all over the world. The Russian market is growing at an annual growth rate of 30%.
In 2019, the Action Plan for the Development of Ice and Snow Equipment Industry (2019-2022) jointly issued by nine departments including the General Administration of Sport of the People's Republic of China and the Ministry of Industry and Information Technology proposed that by 2022, the annual sales revenue of China's ice and snow equipment industry will exceed 20 billion yuan, with an average annual growth rate of more than 20%,Cultivating a number of internationally competitive enterprises and well-known brands is the top priority.
"Cross border e-commerce infrastructureAnd reshaped the space distance of the global market; Now?The Winter Olympics is coming soon, and this year will be the best time for domestic ski brands to appear overseas."A ski goods merchant from Sumitong thinks.