Health care and beauty have always been important consumer targets. Recently, foreign media reported on Amazon's fourth quarter beauty personal care report, which showed that,Mask entryTop 25 ranking and occupying the first and eighth positions.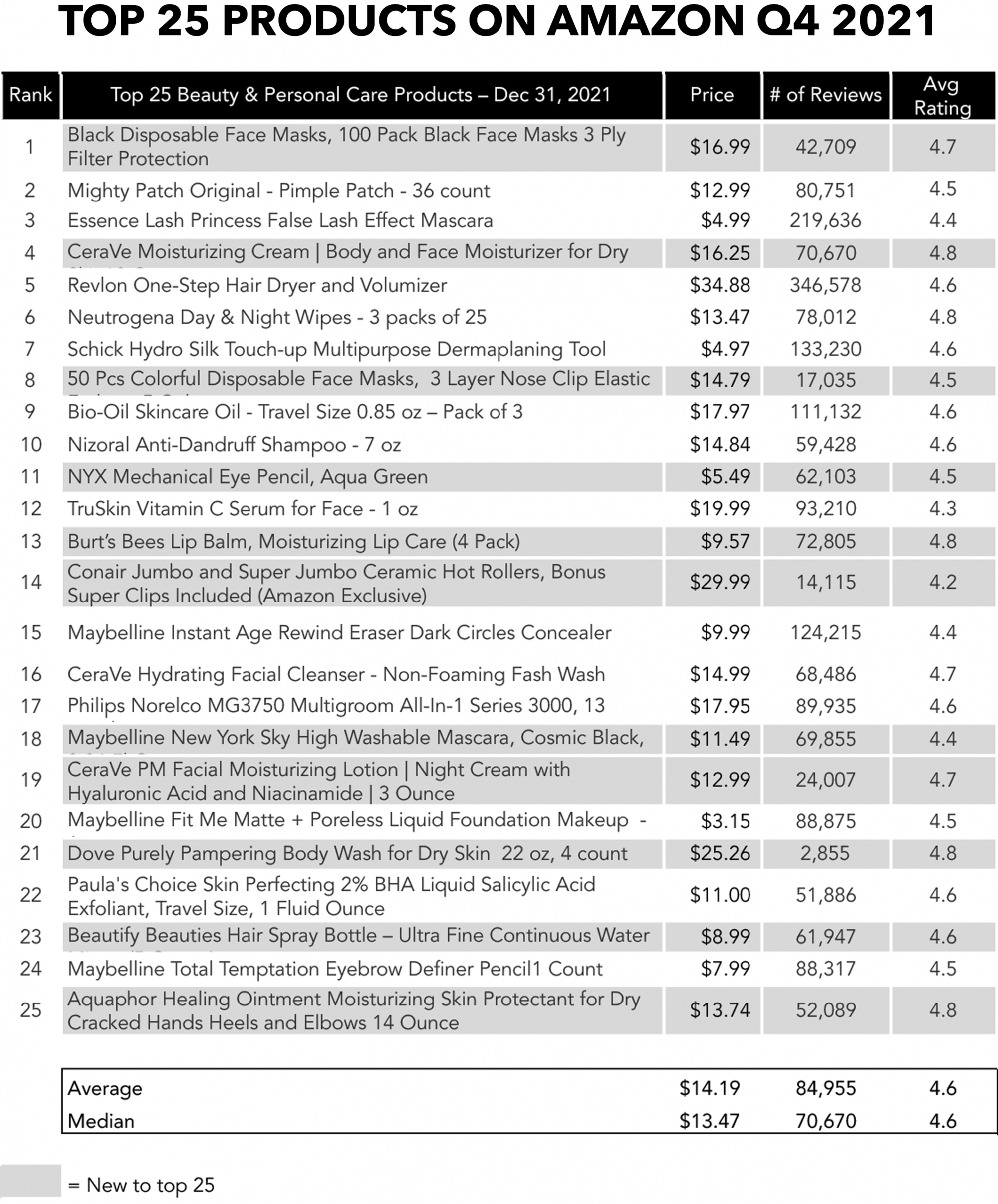 In the selection of masks,Consumers in the fourth quarterInclined towardsThe three layer mask recommended by CDC,In terms of appearance, they have avoided traditional blue surgical masks and instead opted for more fashionable black and color masks,To demonstrate that masks are a lifestyle and fashion accessory, rather than just for health and epidemic prevention considerations.
In the best-selling list,Skincare products accounted for the main share in the fourth quarter, represented by moisturizers, acne patches, and high-tech beauty equipment. The fastest-growing category in skincare products isBeauty food, an increase from last year89%, led by supplements targeting acne.
Specifically, the skincare products in the fourth quarter were mainly concentrated in popular brands, among whichCeraVe, Neutrogena, and Bio Oil dominate, Acne Removing Patch and facial maskThey are all top selling products.
The proportion of body skincare categories has decreased compared to the previous quarter, from20% to 16%. On the other hand, with the slowdown of epidemic prevention and control, consumers have more opportunities to go out and gather with family and friends, resulting in an increase in sales of hair and makeup tools.
In terms of demand for hair related products,Deep conditioner and hair maskIn a leading position, followed by hair dryers, massage combs, hair bands, and essential oils.
Cosmetic productsstillwithEye and eyelash products primarilyPopular brands such as Maybelline and L'Oreal dominate the majority of this categorymarketshareLiquid foundation and black eye concealer are alsoReturning to the top list since 2021. But the recent intensification of the epidemic may suppress the growth of these categories
In addition, in the fourth quarterThe average price of products on the Top 25 list has also increased by 2.8% compared to the third quarter, at approximately $14.19, while the average price of Top 6 products has almost doubled.
As one of the important categories of e-commerce, consumers pay more attention to brand identity in their choice of beauty and personal care, and relevant sellers should also put more effort into their products.