Health care and beauty have always been important consumers. Recently, foreign media reported Amazon's fourth quarter beauty personal care report. The results show that,Mask entryTop 25 ranks first and eighth.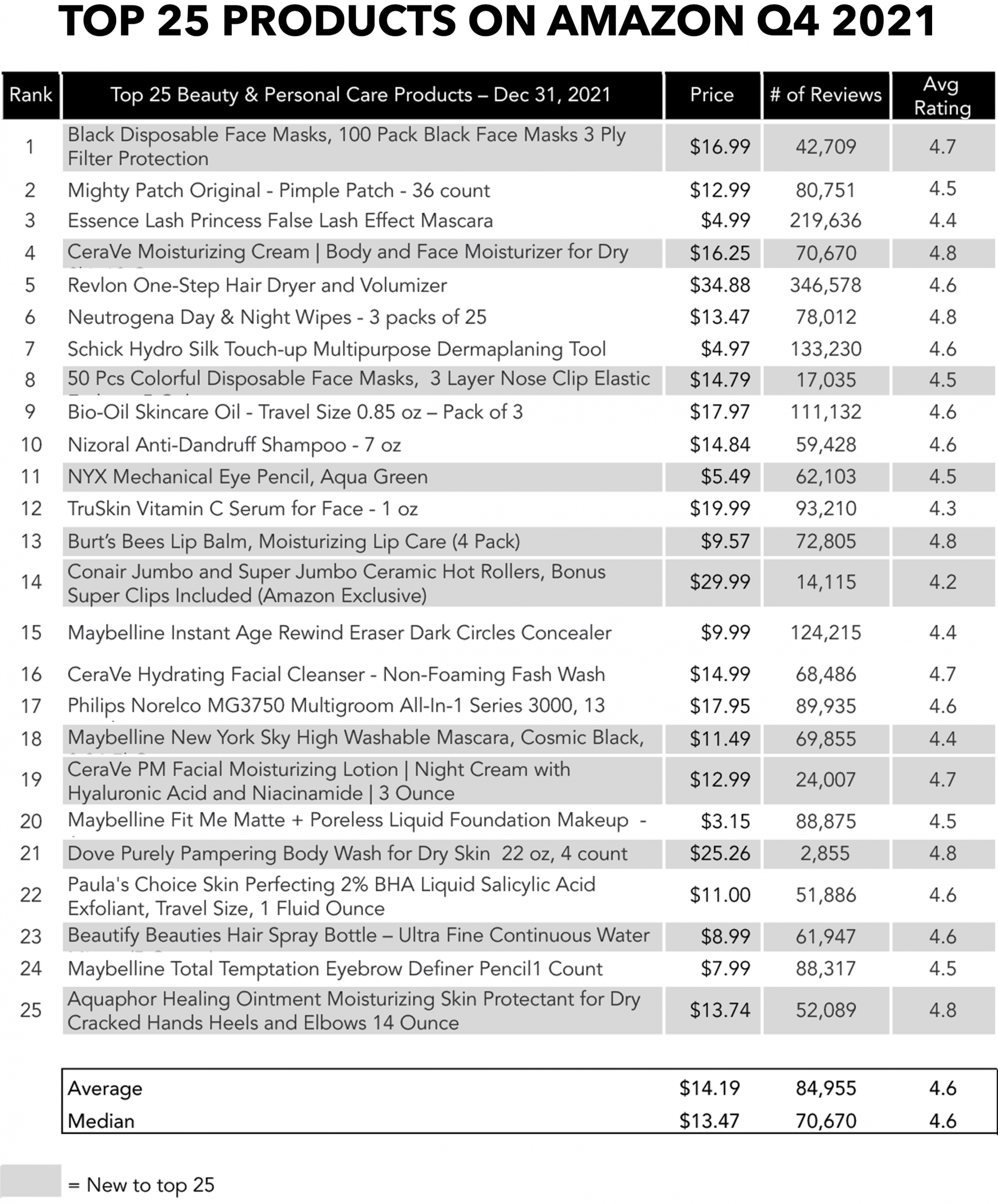 On the choice of masks,Consumers in the fourth quarterpreferThree layer respirator recommended by CDC,The traditional blue surgical mask is avoided in appearance, and more fashionable black and color masks are selected instead,This shows that masks are a way of life and fashion accessories, not just for health and epidemic prevention.
In the best seller list,Skin care products accounted for the main share in the fourth quarter, represented by moisturizing cream, acne patch and high-tech beauty equipment。 The fastest growing category of skin care products isBeauty food, up from last year89%, of which acne supplements are the first.
Specifically, skin care products in the fourth quarter were mainly popular brands, among whichCeraVe, Neutrogena and Bio Oil dominate, Acne Removing Patch and facial maskThey are all top selling products.
The proportion of body skin care categories decreased from the previous quarter20% to 16%. On the other hand, with the slowing down of epidemic prevention and control, consumers have more opportunities to go out and get together with family and friends, and the sales of hair and makeup tools have increased.
In terms of demand for hair related products,Deep conditioner and maskIn the leading position, followed by hair dryer, massage comb, hair band and essential oil.
Cosmetic productsstillwithMainly eye and eyelash productsMass brands such as Maybelline and L'Oreal account for most of the categorymarketshareLiquid foundation and black eye concealer are alsoSince 2021, it has returned to the top list. However, the recent aggravation of the epidemic may inhibit the growth of these categories
In addition, the fourth quarterThe average price of top 25 products also rose 2.8% compared with the third quarter, about 14.19 dollars, and the average price of top 6 products almost doubled.
As one of the important categories of e-commerce, consumers pay more attention to brand in the choice of personal beauty care, and relevant sellers should also pay more attention to products.