Shopee and the local taxi company Blue Bird jointly launched the Taxi function in Indonesia to test the water travel business.
According to KrASIASince last week, users in some regions of Indonesia can use Shopee app to book Blue Bird trips and pay for them using ShopeePay. At the beginning of the service launch, they can also enjoy cash rebate.
In August, Blue Bird has reached a cooperation with Shopee to provide ShopeePay payment option in its application MyBlueBird, while Shopee accesses the logistics service BirdKirim of Blue Bird. Blue Bird is one of the largest taxi companies in Indonesia. In addition to the regular taxi business, it also provides services such as car rental, bus and express delivery. In 2017, Blue Bird also cooperated with Gojek to launch Go Blue Bird service. Users can book Blue Bird taxis in Gojek application.
According to the 2021 Southeast Asia Digital Economy Report of Google, Temasek and Bain, the travel and catering industry GMV in Southeast Asia is expected to reach 18 billion dollars in 2021, with a compound annual growth rate of 36% compared with last year. Affected by the blockade, the travel service continues to be sluggish, but it is expected to recover in 2022.
With delivery and payment services and travel, Shopee is closer to super apps. In recent two years, Shopee has continuously expanded its business categories. In addition to its core business e-commerce, Shopee also provides a number of services such as ShopeeFood, ShopeeHotel and ShopeeSegar.
According to KrASIA, it is unclear whether Shopee will increase motorcycle travel services. However, considering that there are many riders under its takeout ShopeeFood and logistics ShopeeExpress businesses, it is not surprising to increase motorcycle travel services.
The other two Southeast Asian Internet giants, GoTo and Grab, formed by the merger of Gojek and Tokopedia, have developed their own super applications. Taking Gojek as an example, it applies a number of services including internal travel (GoRide, GoCar), express delivery (GoSend), takeout (GoFood), shopping (GoMall), payment (GoPay), news and entertainment (GoNews, GoGames), etc. However, Shopee or Donghai Group behind Shopee has not yet integrated super applications of the same scale.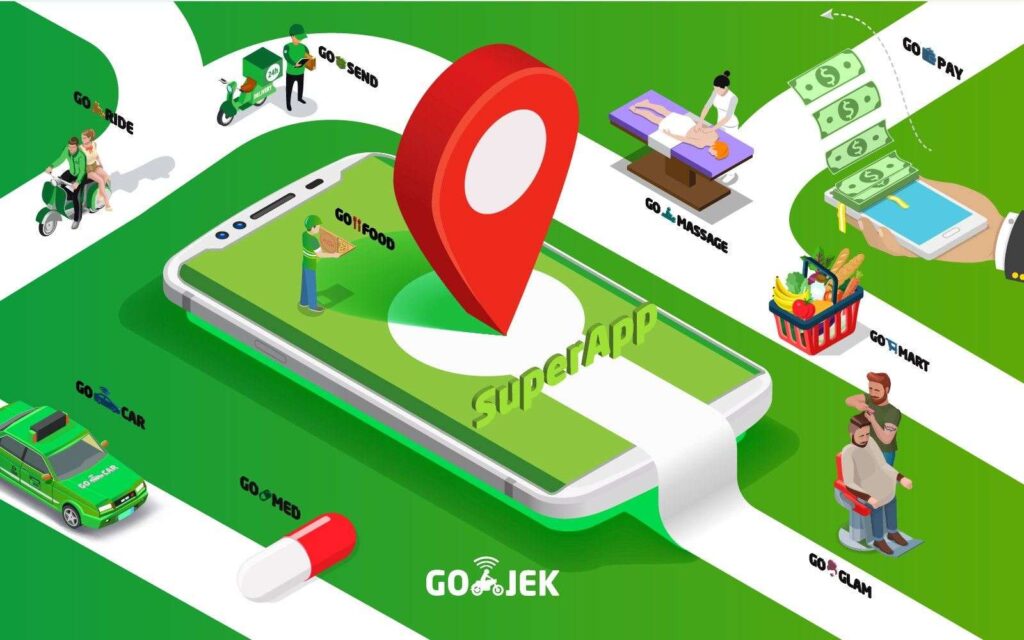 Shopee will launch ShopeeFood in Indonesia in 2021, and it has not yet formed a popularity that can compete with Grab or Goto among the user groups. according toA survey by Snapcart, a consumer services and data companyGrabFood is the most popular takeout platform among Indonesian merchants and consumers. Among the merchants surveyed, 82% registered GrabFood, 71% registered GoFood, and only 28% shopeeFood; 100% of users have heard of GrabFood or GoFood, more than 90% have used GrabFood or GoFood, while only 52% have heard of ShopeeFood, and 35% have used ShopeeFood.
Both Gojek and Grab started their travel business in February 2021Market share of online car hailing in Indonesia49% and 51% respectively, accounting for almost half of the total. Although takeout and online car hailing services have been added, it is still a difficult battle for Shopee, which is dominated by e-commerce, to join the competition for super applications in Southeast Asia and seize the market from Grab and Goto.
Article | Shi Yi
Editor | Zhao Xiaochun
Figure | Unsplash, Gojek official website