In 2020, an unexpected epidemic will not only impact the global economy and business activities, but also make the road to sea full of uncertainties. In this year, from "hesitating" when facing the crisis at first, to embracing market changes and setting sail again after active adjustment, Chinese offshore enterprises also experienced a "roller coaster" growth.
The post epidemic era has come, and Chinese enterprises have been making strenuous efforts to go to sea. In the face of the changes in the overseas market, the huge differences in regional culture, and the endless emergence of overseas "powerful enemies", more and more Chinese enterprises going to sea are beginning to realize the importance of "keeping warm together". Overseas enterprises with different strengths need to empower and help each other to be able to more effectively and steadily layout the overseas market.
Eggplant Science and Technology (overseas SHAREit Group) is a pioneer in the world of going to sea. Its main product SHAREit (domestic quick transmission of eggplant) has become a "national" APP in many emerging markets. Through ingenious one-to-one networking, it has connected many peer-to-peer networks into a local characteristic network parallel to the existing network, becoming an indispensable "infrastructure" for local users in the process of obtaining Internet services. In addition, driven by big data and AI technology, eggplant technology also continues to explore content based transformation, providing short videos, games and other digital content to global users.
In the past few years, eggplant science and technology has been a low-key company in China, but this technology driven company has rapidly built a "fleet" of overseas products, which has not only become an important content acquisition and sharing platform in the Southeast Asian market, but also can help China's overseas partners and overseas partners from all aspects while enriching its wings based on its rich overseas experience and strong commercialization ability.
2020 is still a bumper year for eggplant science and technology. According to official data, eggplant technology has installed nearly 2.4 billion APP users worldwide. In addition, according to the latest data released by AppsFlyer, SHAREit, the main product of Eggplant Technology, ranked top 1 in the growth index of advertising platforms in Southeast Asia and the Middle East, and top 5 in Africa, Western Europe, Latin America and Eastern Europe. What kind of enterprise is eggplant technology with the title of "national application"? What is the new fulcrum against the background that the tide of tools going to sea has ended? How can such a company with a large number of users overseas empower more partners through its commercialization capacity? In the face of Google, Facebook, YouTube and other overseas giants, how can eggplant technology "overtake at a curve" and gain a group of loyal users?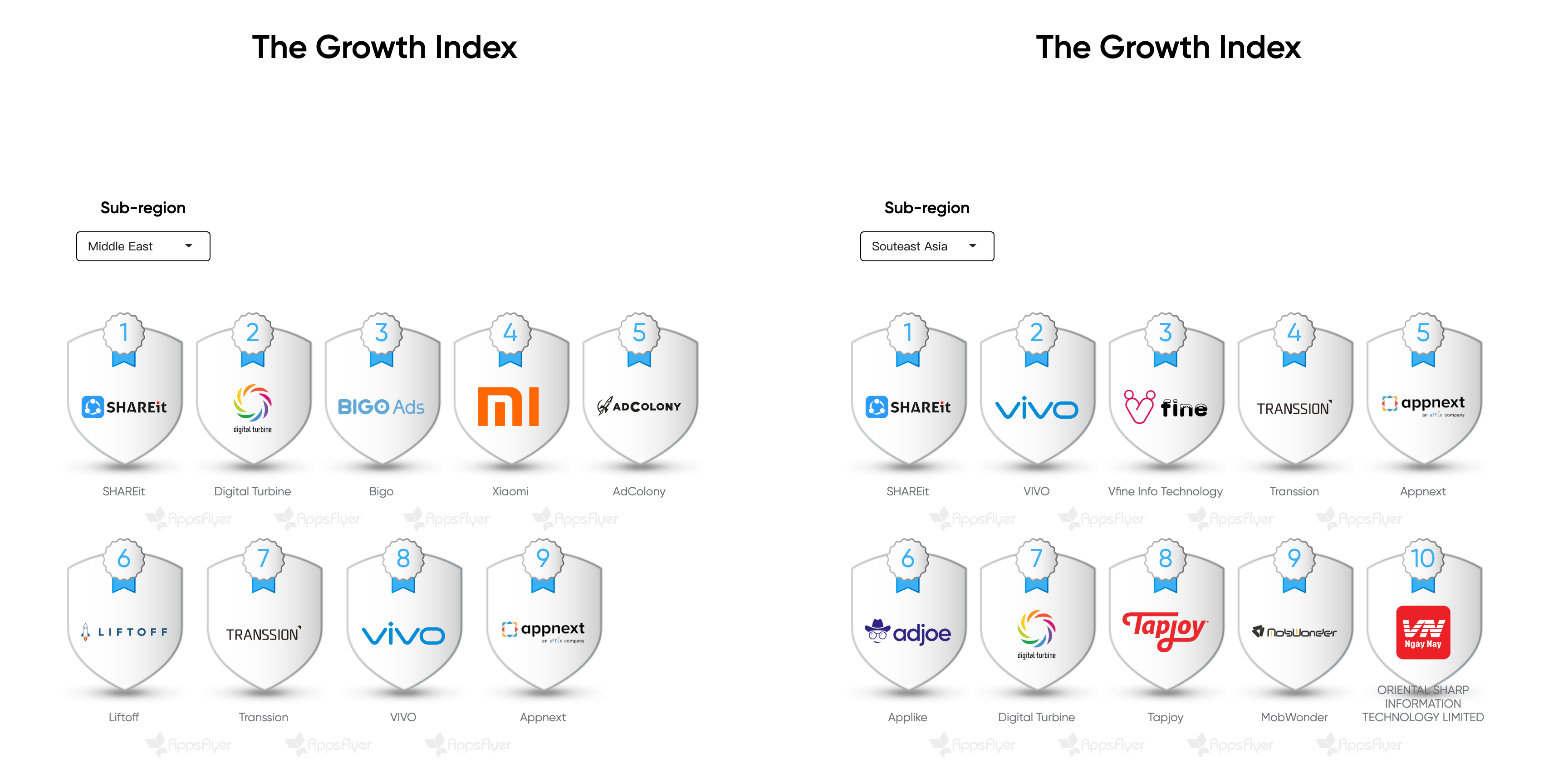 Set out, eggplant technology All in sail
SHAREit, born out of Lenovo's incubation project, was initially known as "Eggplant Quick Pass". As the name says, the initial positioning of eggplant fast transmission is the platform near-field transmission software, aiming at the pain point of file sharing difficulties in scenarios such as poor network popularity and slow network speed, so that users can transfer photos, music, videos and other files without network, which is 100 times faster than Blue Teeth. Once such a function is launched overseas, it immediately ignites the continuous increase of data, making the company keenly aware that users in emerging markets such as India and Indonesia have far more knowledge of this product than ordinary tool products. In areas where intelligent devices are rapidly popularized but the network infrastructure is still relatively backward, SHAREit actually plays a role similar to that of infrastructure, Users can get full entertainment through SHAREit without sufficient connection. The positive feedback from the market has promoted the company All in to go to sea.
In 2015, eggplant technology with technology and products to sea won 300 million users in emerging markets such as India and Indonesia, and this number doubled to 870 million in the next year. At this time, SHAREit had already ranked top 1 in the Google Play popular tools ranking list of 33 countries, including India, Indonesia, the Philippines, South Africa, Saudi Arabia, etc. Two years after going to sea, SHAREit users exceeded 1.2 billion, becoming a "national application" in emerging markets.
When we analyze the reasons for its success, it is not difficult to find that the deep cultivation of the local market is a crucial link. After the eggplant science and technology has determined the strategy of developing the overseas market in an all-round way, the cultural background and language environment of the target market have been deeply analyzed, and the design, interaction, function and other aspects have been adapted to the user's habits to create products and promotion strategies suitable for the target market.
In addition, "localization" is also reflected in team building. On this point, Wang Chao, one of the partners of Eggplant Technology, said: "I have always believed that a successful international company must be a 'mixed blood' company. You must have overseas talent genes." In order to successfully formulate and practice the localization product strategy, the company has set up offices in India, Indonesia, Singapore, the Philippines, Dubai and other important markets, absorbed local talents and formed local teams.
They won many overseas markets two years after going to sea, but the team was not satisfied with the success of this field. Instead, it closely followed the new needs of the user segments and started the transformation.
Transformation, comprehensive layout of digital entertainment content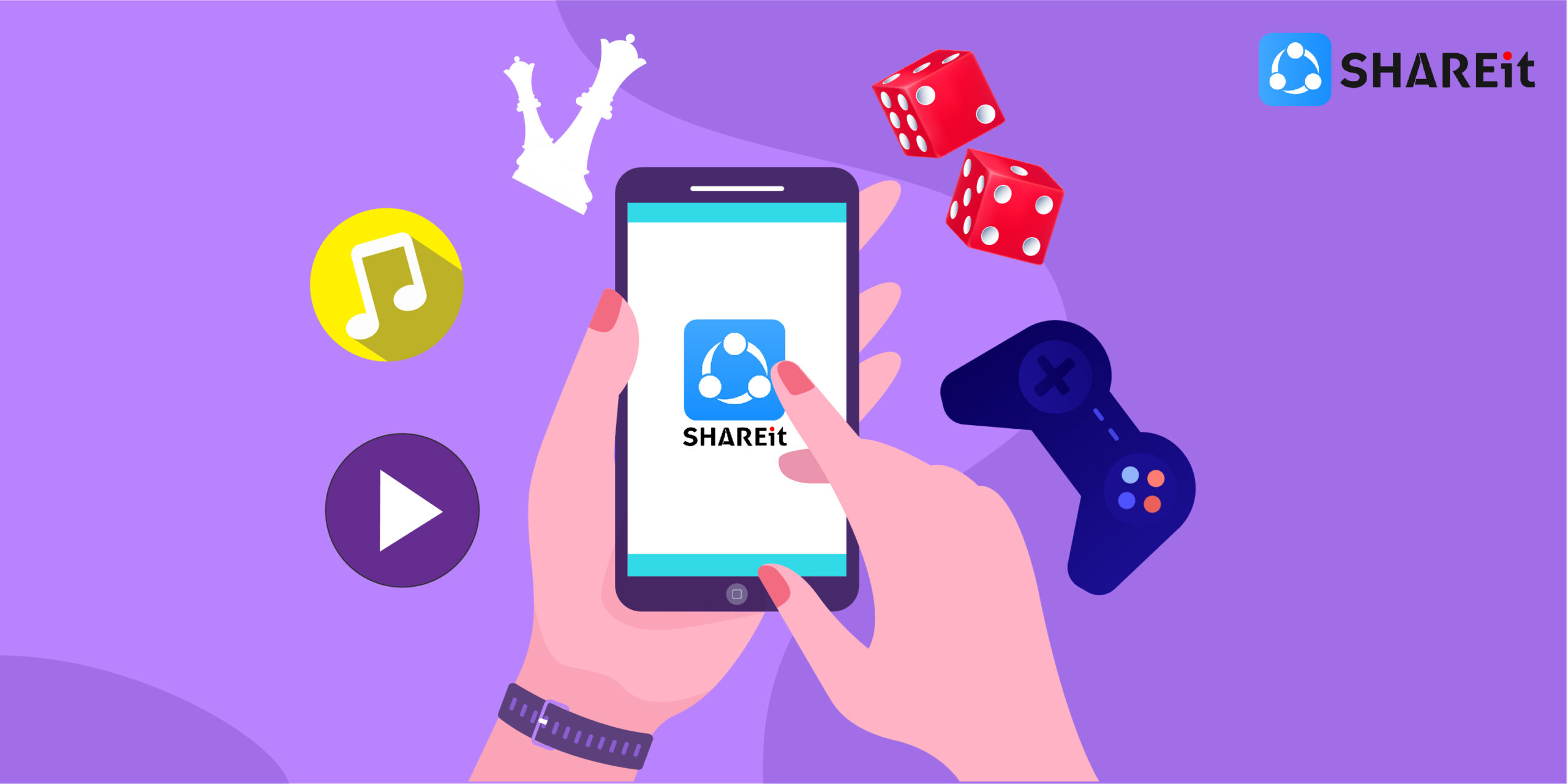 In fact, in 2016, eggplant technology has begun to think about where its next peak is, although it is on the rise. Building a digital content platform is the answer given by Eggplant Technology. With the ability to perceive the needs of overseas users, the company found that most users transmit video, music, games and other entertainment content when using tools, which reflects the deep desire of users for entertainment content itself. This discovery also provides a direction for the transformation at the crossroads.
In the following years, the company focused on digital entertainment content. Like its original vision of being a transmission tool, the company hopes that digital content can also be equally and efficiently acquired by users in the world, especially in emerging markets. In order to perceive the change of water temperature in different countries' markets, the company's personnel in different positions, including the management, should take turns in the overseas market to communicate with users face to face. To reverse the product and optimization, Wang Chao said, "For the company's current products, each iteration and optimization represents that stage, and local users want them to look like the most."
The arrival of the epidemic also accelerated the transformation to a certain extent. Home isolation has made the lives of global consumers "online", but also brought about a surge in global Internet users. According to the data of DataReportal, in 2020, the number of new users of the global Internet will be about 319 million, and the number of users of online entertainment products will also increase by 7.3%. Under the advantage of "everyone brushes videos and plays games at home", online products have become popular, and the most famous is the popular anime game Genshin Impact.
The eggplant technology that saw the opportunity quickly laid out the video and game track. Taking video as an example, WATCHit, an incubation product, was launched in Southeast Asia last September. In the video field, although there are already leaders like YouTube and TikTok, eggplant technology still has a different answer. It is reported that in the 2021 Indonesian entertainment list of App Annie, WATCHit, which is still in the incubation period, has been able to stabilize at Top 10, and has initially received recognition from some users. The success of eggplant technology lies in that the company will provide users with high-quality localized content according to the needs and pain points of each market user.
Wang Chao explained: "Many users from non English speaking countries are not well satisfied at both the 'supply' and 'consumption' levels, and the market provides enough opportunities for latecomers."
Eggplant Science and Technology has taken a series of actions to promote the construction of localized content. For example, based on big data on the understanding of short video content, it has adopted precise algorithm recommendation and other technologies to solve the problem of sparse language data in small languages. In addition, in order to better create an ecosystem of content creators, the company has also set up a set of localized operating mechanisms and teams. The company will help local creators with certain professional skills grow rapidly at the level of creator selection, training, and resource docking, and accelerate the maturity of the entire supply side ecosystem.
Today, eggplant technology has made attempts in short video, streaming music, social networking, games, payment, etc. On the way of continuous exploration, eggplant technology has eaten crabs and stepped into pits, but whether it can eventually produce more "national applications" still needs time to prove.
Empower partners to explore overseas markets
In the context of "globalization", more and more enterprises have begun to encircle the overseas market. However, in the face of the complex international market environment, the acclimatization caused by different cultures, the "tiger's eye" competitors, and the impact of the epidemic, how to empower more business partners and consumers through their own experience and commercialization capabilities has become the direction of eggplant science and technology efforts.
First of all, in terms of advertising business, many advertisers rely on giants like Google and Facebook. When they grow to a certain extent, they will encounter bottlenecks, while many local advertisers in emerging markets will also encounter problems of acclimatization. Many giant companies will not easily change their rules because of the needs of a user, which leads to some needs of advertisers can not be fully met.
After finding this problem, in order to help advertisers' brands, products and services be better recognized by end consumers, Eggplant Technology has independently developed and built an advertising system from three aspects: its own flow, direct sales team and self built platform.
First of all, from the perspective of the self owned traffic of the platform, the biggest advantage is that the quality is controllable. The platform can know the effect of advertising and help advertisers to optimize accordingly. In addition, the platform can also provide in-depth customized brand linkage effect by directly conducting deeper strategic cooperation with partners.
Secondly, establishing a local direct sales team in the overseas market can deeply support customers and spend more time to help customers do more optimization. At the same time, the laying of direct sales teams has also enabled eggplant technology to obtain a large number of local customers, helping these companies to achieve huge growth in the local market. In terms of building its own platform, the technical solution of Eggplant Technology helps to better understand users, make further progress in the existing purchase methods, and enable partners to use the same cost to obtain better advertising effects.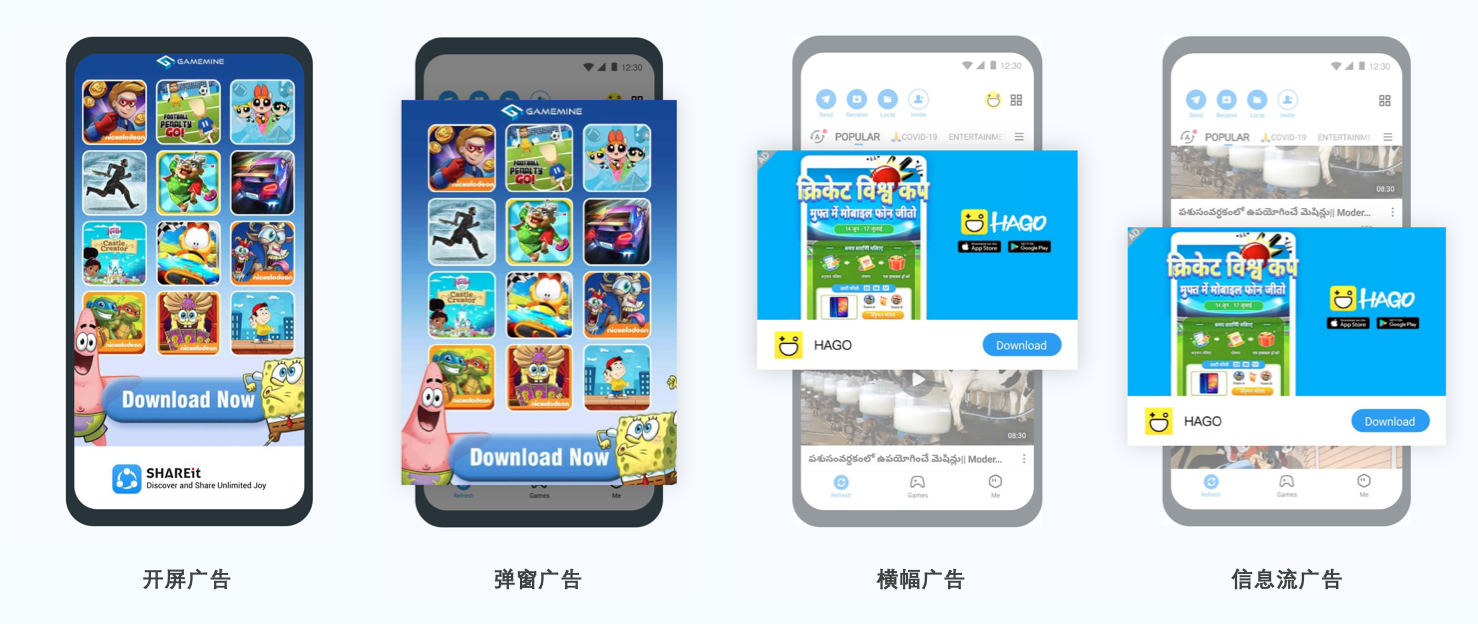 Through the perfect system and customized scheme, the company has also made a great breakthrough in advertising business. According to Wang Chao, "We used to deliver traffic, but now we deliver results. The same exposure can generate more revenue, because a lot of optimization has been done in the process. Now, we can not only make money for ourselves, but also empower our partners to help them achieve greater commercial realization."
It is understood that eggplant technology will deeply understand the needs and pain points of enterprises in different tracks. For example, e-commerce advertisers are concerned about users' order placement and how to formulate customer price; Game advertisers are concerned about user stickiness and krypton gold ability. For these needs, we will create customized solutions for users, and improve the solutions according to customer needs and traffic changes at any time.
In order to form a complete closed loop for the commercialization ecology and better enable overseas enterprises, Eggplant Technology has also tried payment business to provide cross-border collection and payment capabilities for developers. Regarding payment business, Wang Chao added: "Our current payment business is called PayerMax. When we provide users with products, we will first look at our products from the perspective of users and understand what they want to do. Therefore, what we provide is not just a payment channel, but a complete set of solutions. We will tell users how to price, how to operate, and how to formulate strategies to make users pay." Today, PayerMax has been able to support more than 200 payment methods worldwide, covering mainstream overseas markets such as Southeast Asia, South Asia, South Korea, the Middle East, Latin America, and Europe, providing one-stop payment solutions for Chinese and foreign enterprises going to sea.
Eggplant technology from the perspective of empowerment may be able to find a completely different way to break through the post epidemic era and create more possibilities based on its own experience in overseas markets.
Wen | Deng Yunxi
Editor | Zhao Xiaochun
Figure | Map of eggplant science and technology