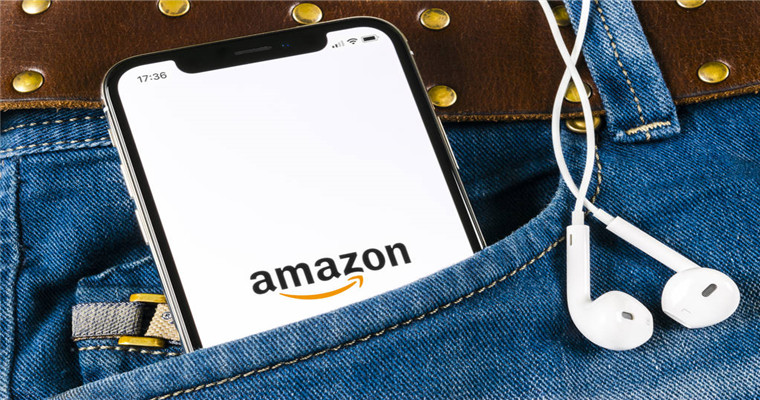 stayAmazonsellerformulateMexicostationLogistics ofBefore the strategy,shouldconsiderSeveral key points, such asPackage delay, cost, carrier, returnFBA、FBMEtc.
1、 MexicostationlogisticsKey points
Blue Ocean Yiguan has learned that,Cross bordersaleIt increases the risk of package being delayed, damaged or lost during transportation. manyAmazon MexicostationsellerHaveReport lost or damaged packages and transport delaysSituation of。
2. Expenses
IfAmazonsellerFrom the United StatestransportTo Mexico, costs and expenses will increase. For example, Amazon charges a 3% currency exchange fee for each transaction, plus tariffs, taxes and other fees.
3. Carrier
Amazon does not recommendUSPSBecause they cooperated with Correos de Mexico,According to Smallbizdaily,The latter has a poor reputation for on-time delivery. Best choiceFedEx、DHLorUPS,Seller may needIncrease investment, but customers willReceive the goods faster and may be more satisfied。
fourreturn goods
Returns andexchange goodstakeLet the Amazon seller face the cross-border logistics problem again, or the seller can only chooseRefund without return.
IfsellerIf you want to expand vigorously, you can set up a physical store in Mexico and launch the "International Shipping Internationaltransport"Establish an Amazon FBA business.
2、 FBA vs FBM
When involvingtakeproductdeliver goodsTo MexicoHour,Amazon sellers needAt Fulfillment By Merchant(FBM)And Fulfillment By Amazon(FBA)Select between.
choiceFBMsignifyAmazon sellers wantSelf managing product delivery. In addition, you will be listed as Importer of Record(IOR)。Therefore, any transportation duties, taxes and customs clearance fees aresellerResponsibilities of.
andFBACan let the sellerThere is no need to rent warehouses in Mexico or worry about the complexity of transportation.sellerJust create the productlisting, prepare products and ship them toAmazon LogisticsCenter. From then on, Amazon will select, package and shipSeller's Products。
IfSeller's estimateThere will be a lot of sales. Use FBA toAmazon MexicosaleprobablyBetter. In addition, it simplifies transportation, reduces costs and delivery time.Amazon seller alsoYou will enjoy the following benefits:
oneAll products will be automatically registered asAmazon PrimeServices.
2. SellerJust worry about being in Amazon's warehousewhetherThere is sufficient inventory.
threeBecause of Amazon's guarantee,sellerYou will get better scores.
4. SellerNo Mexican Tax ID is required(Also known as RFC),transportThe company will givesellerProvided.
fiveThe returned goods can be sent to Amazon's warehouse in Mexico, where you cansellerNeeds to be transported, removed or destroyed again.
3、 Amazon Mexico Income Tax and Regulations
Before selling in Amazon Mexico, sellers need to understand Mexico's income tax collection policy. Here are some key issues that sellers need to address:
1. Import registration
Resident sellers who transport goods to Mexico as IOR must have a Mexican tax number (Registro Federal de Contributors or RFC). They must also be registered and listed in Importers' Registry named "Padr ó n de Importadores" under the Secretariat of Finance and Public Credit (also known as Hacienda).
Non resident sellers who want to import goods to Mexico must also have an RFC and have three import options:
(1) Identify the end customer as IOR.
(2) Use authorized third-party services to import on their behalf.
(3) Register a Mexican entity locally as the importer.
2. VAT on digital services
From 2020, all digital services provided by Amazon to sellers will be subject to VAT. This means that companies not registered in Mexico must charge VAT on platform services.
Sellers with valid RFC IDs should enter them into Amazon, so that theyThere is no need to pay this tax.
3. Customs clearance
In order to clear the customs, the importer must fill in a form called "pedimentito de informaci ó n", which contains the details of the goods.According to Blue Ocean Yiguan,This form generally includes information on taxes and government fees, such as VAT and countervailing duties.
Mexico Customs also charges a pre validation fee (prevalidatci ó n) to verify the information in "peditos" before submission.
(Polly ZhangNew media of cross-border e-commerce - Blue Ocean Yiguan website domain news) connects with high-quality resources of cross-border e-commerce.Wal Mart, Coupang、Wayfair 、Mercado Libre and other platforms settled,Brand copywriting planning, network wide promotion, e-commerce training, incubation and other services, please contact us. No unauthorizedRewriting, reprinting, copying, clipping and editingIn whole or in part.