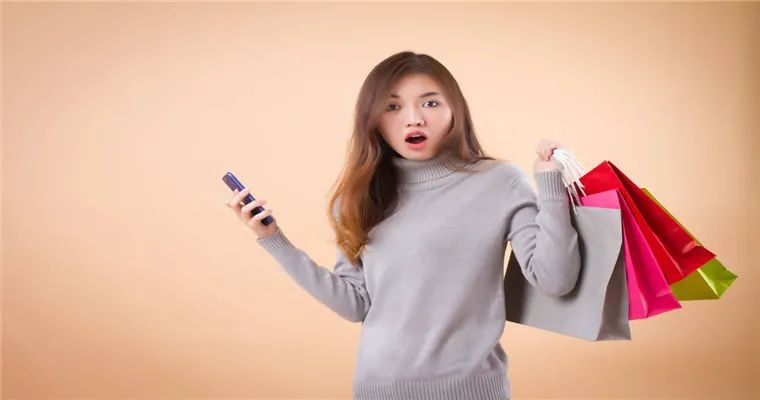 (Source: Tuchong Creativity)
Under the hot wind of cross-border e-commerce,

There are more and more sellers of Amazon.

Take the abundant capital to enter Amazon,

Those who choose to sell cars and houses

Borrowing online loans and other people who take all their wealth to Amazon for a fight,

How did it end?
once
that
How about borrowing online loans as Amazon's brother?
Recently, a seller shared a story on the Internet that he and his friend worked together as Amazon, and then split up due to different ideas.
At the beginning of 2020, he and his friend worked together to make masks. The friend felt that there was a chance to change his life, so he bought several masks and made them himself. However, because the admission time was too late, a large number of masks were not sold, and the money for entrepreneurship was also on the machines.
That's when friends began to borrow money to become Amazon. Borrowed more than 600000 yuan through various online loans, but it was all smashed on a large outdoor lamp.
Later, because they did not pay on time, the supplier began to stop him at the door, and the outdoor lights were stuck on the road due to certification problems. The goods were destroyed by Amazon three months after they arrived.
The seller said that he heard that his friend had owed 2 million yuan, and he wanted to help him to find that he had been blackmailed.
Why the Seller of "Borrowing Online Loans to Become Amazon" Fails
?
The story of this seller can not help but make people sad, but in fact, in the cross-border e-commerce industry, the phenomenon of "borrowing online loans to do Amazon" is not uncommon. Almost every year, people ask questions on various platforms:
"Amazon lost millions
Has
Do you want to continue selling the house? "
"I am almost 30 years old and have nothing to do. Should I sell my house to become an Amazon?"
Other sellers said:
"
Being an Amazon seems to be an expensive but indispensable hobby in life, which is as addictive as drugs.
"
But from the reality, Amazon needs not only passion and addiction, but also a deep understanding and understanding of the market.
So just from the profile of the seller friend, we can find many fatal mistakes:
The first point is to ignore the necessity of market research
Experienced sellers should be aware that they should never
On the premise of market research
,
Just happily invested in any category with money
,
This is no different from the current philanthropic sellers
。
As a new seller, the first thing to do is to understand the market. After in-depth research on the market, we can draw a conclusion whether the category is worth entering.
The seller did not seriously and deeply investigate the category in two selections.
Looking back at the relevant data of masks at that time, we can clearly know that the market concentration and monopoly trend of masks are very high.
Sellers who have experienced the epidemic also know that the friendliness of new personal care products was very low at that time. In order to maintain the price stability of the platform personal care products during the severe epidemic, Amazon issued strict audit regulations for a series of products such as masks, which also proved that the market competition at that time was very fierce and it was not suitable for entry.
In the same way, in the second venture, the seller did not know in advance what certification reports were required for the lighting category products before shipping, so he hastily shipped the products, which eventually led to the elimination of the products by Amazon.
Second, I neglected the importance of selection
After reviewing the seller's selection twice, we found many striking points:
1. Do what the wind blows;
2. What are high profits and fast growth;
It's not to say that you should not pursue hot spots and profits. As a seller, you are sensitive to hot spots and have a demand for profits, which is certainly a good thing. But if you only look at hot categories, you can just copy the BSR list?
Of course, the reality is not so simple. The most important thing in selecting products at this stage is to do what you can. Amazon is no longer an asset light business. In addition to selecting products, every link such as goods preparation, goods pressing, logistics and operation promotion needs financial support. If the funds are insufficient, try your best to
Choosing low-cost and low-risk products can greatly reduce the probability of failure
。
Imagine that we are the seller. When a business fails and a second business is under pressure, we should consider the situation and choose products.
If at that time the seller could
E
Tools like asyYa Easy Shoot
By conducting market research, we can clearly know in advance what categories are not suitable for entry and what categories can be tried.
Taking the lighting category as an example, it is obvious that various parameters of this large outdoor lamp do not meet the requirements of a start-up seller for "small and beautiful" products, and should be passed at the first time.
However, we can find that most consumers are complaining about the high probability of lamp failure and the easy failure of accessories through the buyer's comments on this category of products. Can we choose a sub category under the lamp market based on these comments to reduce the competitive risk?
Sure enough, in the review that buyers pay attention to, many consumers pay attention to the beauty and brightness of lamps and lanterns. According to these evaluations, it is not difficult to think that consumers will need to buy lampshades, wick, transformers and other accessories related to lamps and lanterns.
At the same time, through the category distribution, we can see a lot of lamps and lanterns and top 10 products of lamp related categories. We will expand our selection ideas based on these products. After more testing and less delivery, we may be able to create a competitive product.
Therefore, although the seller's experience was regrettable, he had many opportunities to make the right choice, but they were ignored by him.
This event also sounded an alarm for our sellers once again. In the process of cross-border business, we should be cautious in every link, whether it is product selection, channel, supply chain or operation.
No one can despise the market. Amazon has long passed the era when new products can be sold. If Amazon does not study and research the market, deeply understand the advantages and disadvantages of the categories, and has the arrogant perception of "making fast money", it will only lose more people.
You can also plan strategies on your mobile phone
,
Insight into the market
la
!
(Easy to sprout selection applet)
Help sellers to define product positioning and explore market segments
(Easy to sprout selection applet
)
Understand buyer preferences,
Choose the best from another angle
EasyYa Easy Bud Selection Applet
five hundred and seventy-six
Dimensions
200 million
+
Commodity data
[WeChat code scanning is available for free in limited time]
(Source: EasyYa Yiya)