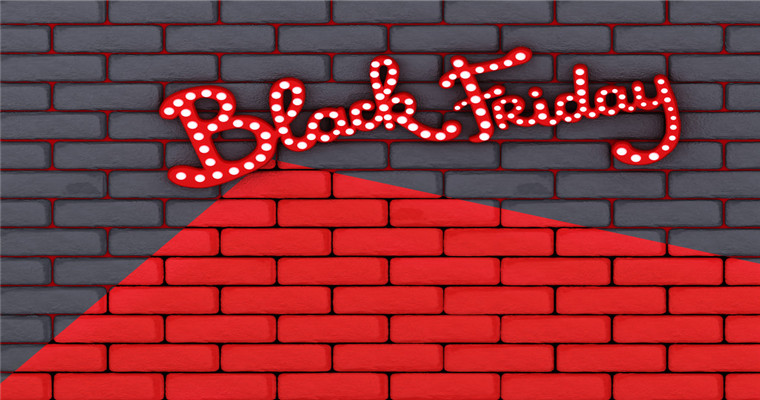 ShopifyRepresents, fromNew ZealandreachCalifornia, more than 1.7 million small enterprises andD2CThe sales volume of the brand is close to 2.9 billion dollars, creatingBlack FridayRecords of.
1、 Shopify sales increased by 21% this year
Blue Ocean Yiguan has learned that this yearShopifySeller's sales volume is higher than that in 2020Black FridayIt increased by 21%, 75% more than Black Friday in 2019, and more than twice the sales of Black Friday in 2019.
As of 4:00 a.m. EDT, Shopify independent station sellers' sales totaled more than $1 billion, compared with Black Friday in 2020Four hours early.
At 12:02 p.m. EDT,The highest sales per minute was close to $3.1 million.
Harley Finkelstein, president of Shopify, said that every Black Friday is one of the biggest moments for sellers to sell on a single day. This year's sales scale is larger than ever before. From in store retailers to online sellers, even popularTikTokEssential products, these Black Friday sales show that independent enterprises are having a huge impact on global business. Consumer support for the independent station brand reached the highest level in history.
IIShopify 2021 Black Friday Highlights
US $129 million: The total sales of Black Friday increased by 21% over 2020.
$23100: peak sales per minute.
3. Best selling countries: America, Britain and Canada.
4. Best selling cities: London, United Kingdom, New York, and Los Angeles.
5.101.20 USD: The average shopping cart price is 11.6% higher than that of Black Friday in 2020 (average 90.70 USD).
sixClothing and accessoriesTop level product category, followed byHealth and beautyandHome gardenCategories.
7. Cross border orders account for 15%. The most popular cross-border routes are from the United States to Canada and CanadatoUSA and UKtoU.S.A.
eight72% of sales are from mobile devices and 28% from desktops, up from 2020.Blue Ocean Yiguan learned that last year67% of sales come from mobile devices and 33% from desktops.
3、 Shopify Seller's 2021 Black Five Highlights in the United States
1. 12:00 p.m. EDT: the peak sales period in the United States.
2. Best selling cities: New York, Los Angeles and Brooklyn.
USD 3.107.88: Average shopping cart price.
4. Garments and accessories are top products.
5. Cross border orders accounted for 6%.
6. Top cities (Curbside Pickup) Chicago, Los Angeles and Houston.
7. Top cities (local delivery): New York, Miami, Los Angeles.
8.109%: Since Black Friday last year,ShopifyPOS sales of independent site sellers increased by 109%.
(Polly ZhangNew media of cross-border e-commerce - Blue Ocean Yiguan website domain news) connects with high-quality resources of cross-border e-commerce.Wal Mart, Coupang、Wayfair 、Mercado Libre and other platforms settled,Brand copywriting planning, network wide promotion, e-commerce training, incubation and other services, please contact us. No unauthorizedRewriting, reprinting, copying, clipping and editingIn whole or in part.