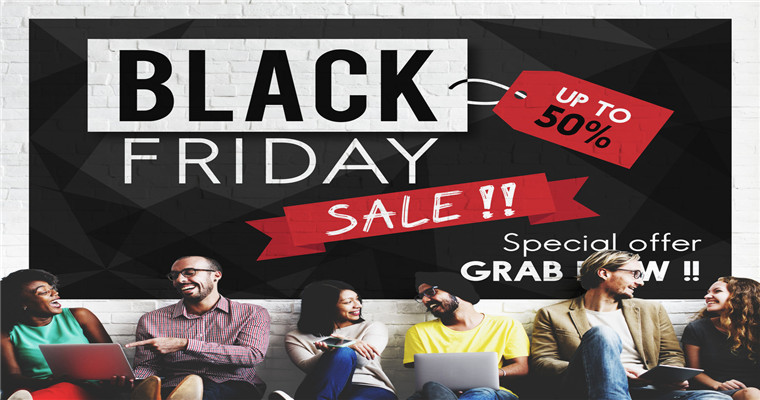 AmazonMeans that it is"Black Friday"And"Network Monday"Sales during the event reached another record. Meanwhile, according to data from Adobe Analytics,U.S.AConsumers inNet1The expenditure was 10.7 billion US dollars, a decrease of 1.4% over the same period of the previous year.
IDuring the period of "Black Five Networks", the sales volume of household toys and clothing was the highest
Blue Ocean Yiguan has learned that,AmazonRepresents theBlack five nets oneRecord breaking sales provided an optimistic outlook for the sluggish holiday shopping season.
According to CNBC, Amazon said that from "Black Friday" to "Internet Monday",Household goods, toys and clothingThey are all the product types with the highest sales volume.
The most popular products on Amazon include Apple AirPods, Fire TV sticks and the Revlon One Step Hair Dryer.
According to data from Adobe Analytics, American consumers spent $10.7 billion on "Cyber Monday",A year-on-year decrease of 1.4%.Adobe said that,Black FridayIts online sales are also slightly lower than last year (about $9 billion), and this year's sales are $8.9 billion.
According to the preliminary data of Sensormatic Solutions, although the number of people shopping in physical stores increased significantly compared with last year, the passenger flow decreased by 28% compared with the level in 2019.
Amazon has a huge market, provides next day delivery services and competitive prices, regardless of the macro environment, it is growing. According to the data of Numerator, Amazon has gained 17.7% revenue on Black Friday this year, more than other platforms.
IIAmazon's lowest price is 14% higher on average
On Tuesday, Amazon quoted data from the market research company Profitero that, compared with its competitors, it providedThe lowest price is 14% higher on average。 This is partly because other sellers do not offer the same type of discount as in the past. For example, according to Adobe data,The price of electronic products decreased by 12% on Cyber Monday, compared with 27% in the same period last year.
Despite a slow start, Adobe still estimates that online sales will break records during the holiday season, because Americans have a longer shopping cycle, with some buying earlier and some later.
Many sellers also choose to start the festival promotion before Black Friday. Concerned about transport delays and supply shortages, many shoppers started buying holiday gifts early this year. Some Amazon buyers started shopping in October.
According to Blue Ocean Yiguan,AmazonHe said that it had taken additional measures to deal with the rush, such as transporting goods to different transport ports, choosing more expensive delivery routes and delivering goods to facilities with less inventory.
(Polly ZhangNew media of cross-border e-commerce - Blue Ocean Yiguan website domain news) connects with high-quality resources of cross-border e-commerce.Wal Mart, Coupang、Wayfair 、Mercado Libre and other platforms settled,Brand copywriting planning, network wide promotion, e-commerce training, incubation and other services, please contact us. No unauthorizedRewriting, reprinting, copying, clipping and editingIn whole or in part.