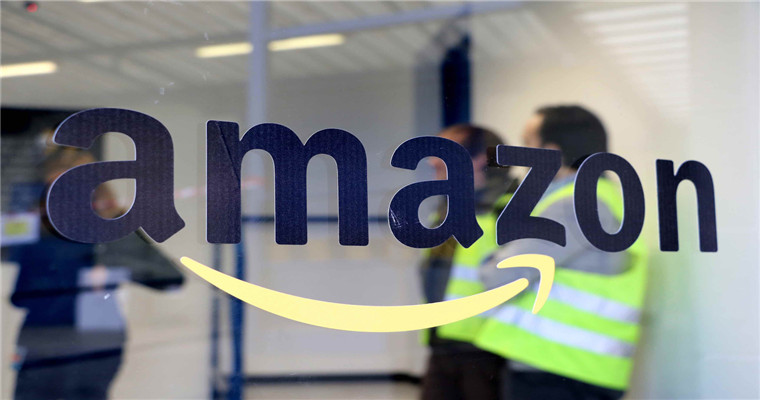 During the holiday shopping season"Amazon FBAThe case of "package loss" is more frequent, which is a "great opportunity" for criminal activities.
Recently, Oklahoma police cracked a gang theft case and initially arrested three suspects, involving a large number of Amazon FBA packages that should have been delivered before Christmas.
At least 6000 FBA packages were stolen, and many were unopened
It happened on December 30 (2021). The police in Luther, Oklahoma, received a report from the local people that a large number of dumped products were found at a crossroad in the city.
When the local police and the Oklahoma Sheriff's Office arrived at the scene, they foundNearly 600 discarded Amazon FBA packages, scattered on the surrounding ground, and inside the garbage bag.
The Oklahoma Sheriff's Office said that most of the packages had been opened, and the contents had been taken away. Some of the packages were books, which had been discarded. All these packages should have been delivered to consumers before Christmas.
According to the package tracking information, these packagesAfter leaving the Amazon warehouse, they "disappeared" on the way to USPS for delivery, did not go to the post office.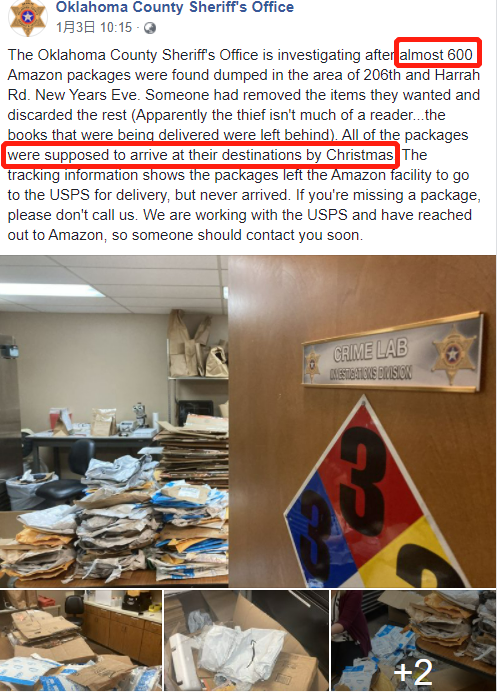 (Source: an article from the Oklahoma Sheriff's Office on Facebook)
Blue Ocean Yiguan learned that the police found an envelope with a name and address in one of the garbage bags. Based on this information, they made an in-depth investigation and finally made a major discovery in a house.
There are also many stolen Amazon packages in the house, which are stacked in closets, attics, underground garages, and even underground storm shelters. All you can see are FBA packages, which are enough to fill a 26 foot truck.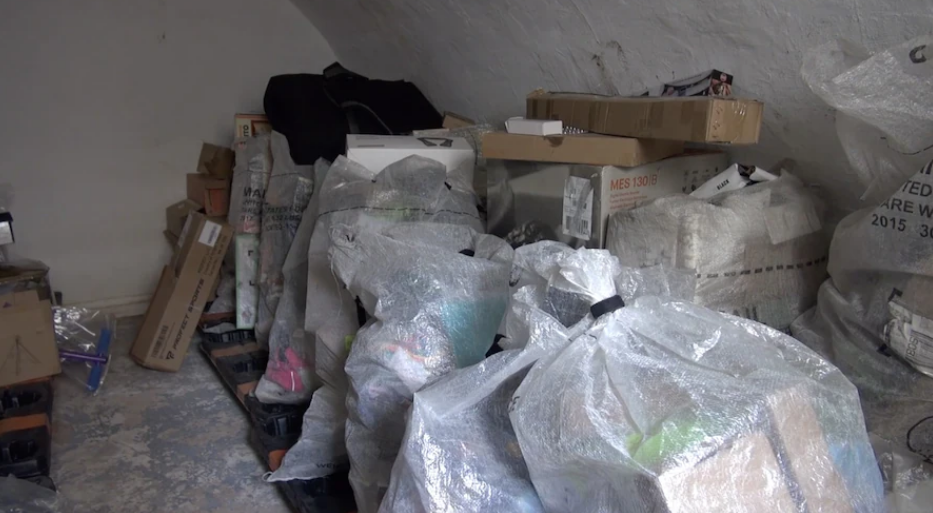 (Source: Oklahoma Sheriff's Office)
Some packages are even on pallets before they can be disassembled.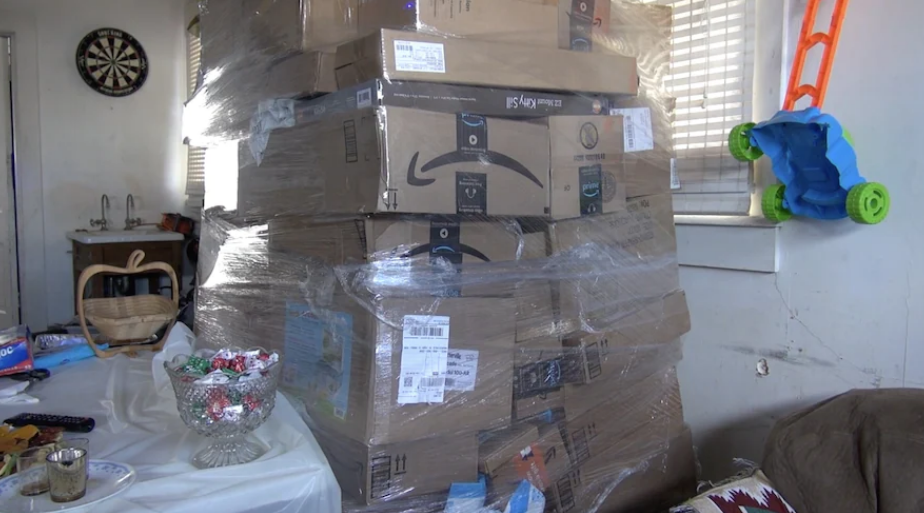 (Source: Oklahoma Sheriff's Office)
According to statistics,These packages are at least 6000 piecesSome packages are of high value. One of the goods in the package is worth nearly 15000 dollars.
On January 5 local time (2022), the police arrested three Amazon third-party drivers and truck owners involved in the case and accused them of being related to a "mass theft gang", which stole Christmas parcels from thousands of consumers.
The police suspect that these drivers stole packages from Amazon warehouse. They secretly loaded pallets onto their trucks and then transported them to the above-mentioned houses in Luther County,Some of the items in the package are disassembled for personal use, and others are sold online。
It is worth noting that such a large number of packages can not be completed overnight or in a month or two. This operation may last at least one year.
Amazon FBA lost items frequently, and the seller promptly checked
In fact, Amazon sellshomeFBA cargo lost. Stolen and discarded from time to time.
For example, in February last year, more than 20 discarded packages appeared in the woods of a small town in Massachusetts, the United States. Some of them have been opened, while others remain intact. The products inside include household products, toys, food, etc.
In November of the previous year, the US police accused a FedEx ground delivery driver of throwing hundreds of Amazon packages into the Oklahoma Valley without knowing the motive.
Amazon also said that more than 6000 parcels were suspected of being stolen in the Lute County case, a large number, but only the tip of the iceberg.
In a word, the seller needs to follow up the logistics of FBA shipments and FBA packages in a timely manner, and can solve the problems in a timely manner when they find signs of problems.
(New media of cross-border e-commerce - Domainnews Riley Huang)Coupang, Wayfair, Wal Mart, Mercado Libre and other platforms settled, brand copywriting planning, whole network promotion, e-commerce training and incubationPlease contact us for other services. No unauthorizedRewriting, reprinting, copying, clipping and editingIn whole or in part.