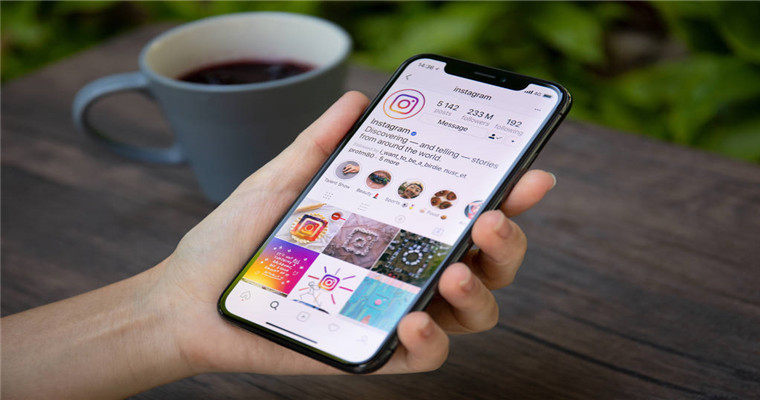 InstagramIs the most popular in the worldSocial platformOne, very famous among Generation z and Millennials. It recently released a detailed report on trends in 2022, coveringcosmetology、fashion, shopping, etc.
Blue Ocean Yiguan has learned that,InstagramThe report gathers the development trend in 2022, and emphasizescosmetology, fashion, shopping, dance, education, celebrities, etc. In order to prepare this report, Instagram used YPulse survey to survey 1200 American users (14-24 years old).
The following is a trend report released by Instagram.
ISecond hand products and bold designs will become popular
In fashion, Instagram predictsMinimalistfashionHas occupied a dominant position.
The clothing of Dark Academy, Goth, Goblincore and Nostalgic will become an important trend. 50% of teenagers and young people will try bolder modeling, while nearly a quarter of young people are expected to be more frugalDepopandPoshmarkSecond hand websites such as online shopping.
According to the report, digital Thrift second-hand stores and online shopping will become the biggest trend in 2022, especially after the COVID-19. As a result of their stay at home, half of young people are now interested in online shopping. In 2022, online shopping will further advance, and online second-hand stores will usher in some major trends.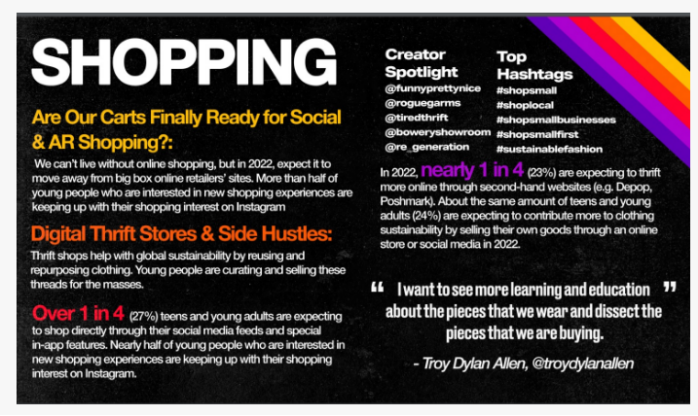 Online thrift stores include reusing and reusing clothing. According to the survey, nearly a quarter of users want to purchase directly from second-hand websites through news feeds.
In the two years since the epidemic spread, GenZ now likes someBright andBold fashion products take fashion as the carrier of happiness, optimism and self-expression.
IIBeauty, Games, Music and Recipe Trends
It seems that the number of vegetable skin care products, vegan cosmetics and products containing sustainable ingredients will also increase. It is estimated that by 2022, one third of young people will know more about cleaning skin care products.
The game will become a new shopping center. More and more young people will spend more time playing games indoors, while "non gamer" game players are exposed to the game through fashion. One fifth of people want to see more famous clothes with their digital image.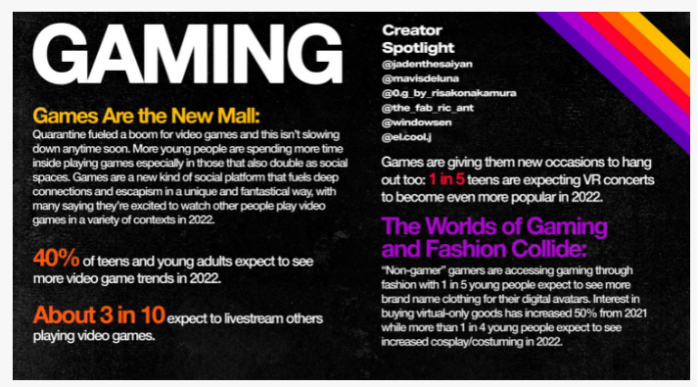 Music was also seen as an obvious part of the report. Short video is very popular among z generation users. 41% of young people say they are fans of someone or something, and they want to discover new music and artists through social media.
Many Instagram accounts post their own recipes. Almost 1 in 4 young people try new recipes in the kitchen with the help of social media recipes.
3、 Trends in education and mental health
With the increasing popularity of social media, social network popularity has become a major source of inspiration for teenagers. Four fifths of young people believe that social media celebrity online celebrity has a greater impact on society than traditional celebrities.50% of young people will maintain interest and trust in "people like themselves or online celebrities with smaller loyal audiences",See them as the key to creating trends.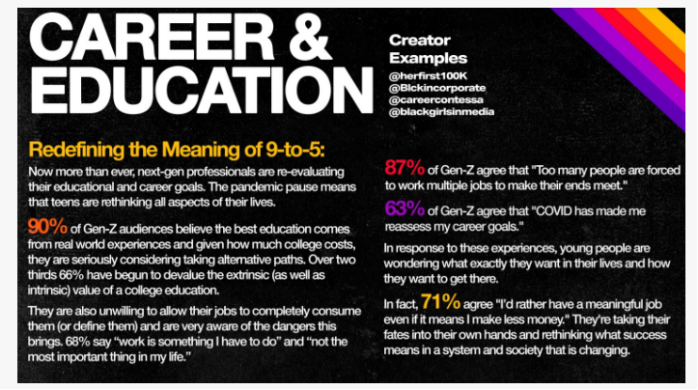 peoplePay more and more attention to health,He believes that mental health is one of the important aspects of a good life. Many young people are willing to participate in mental health activities,It is expected that one third of young people will increase their interest in guided meditation and sports.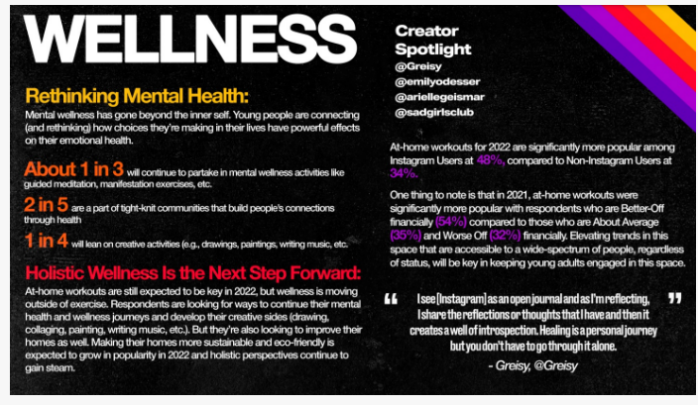 According to Blue Ocean Yiguan,Social media is developing every day, and there are always new trends and topics coming and going. With the progress of the times,InstagramSocial media has played a positive role for people, but many people think it is harmful to children.
(Polly ZhangNew media of cross-border e-commerce - Blue Ocean Yiguan website domain news) connects with high-quality resources of cross-border e-commerce.Wal Mart, Coupang、Wayfair 、Mercado Libre and other platforms settled,Brand copywriting planning, network wide promotion, e-commerce training, incubation and other services, please contact us. No unauthorizedRewriting, reprinting, copying, clipping and editingIn whole or in part.