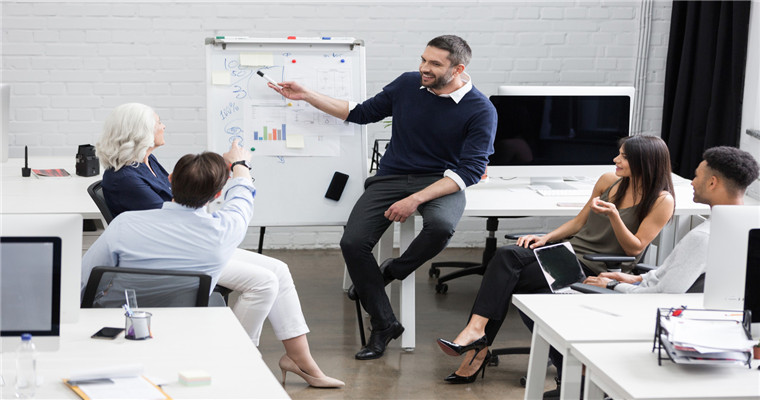 There are newly founded enterprises all over the world, but only the most successful start-ups can become "unicorns".
Some unicorn enterprises are low-key and rarely known, but they have made significant achievements in software, medical care, automobile or other fields. Some unicorns are well-known industry leaders, such as aerospace manufacturer Space X, game developer and publisher Epic Games.
Blue Ocean Yiguan has learned that there are more than 800 unicorn enterprises in the world, and a new class - decacorns has emerged above unicorns.Only start-ups with a valuation of more than $10 billion can be called "ten horned beasts"。
According to CB Insights data, as of December this year,There are 35 decapods in the world, distributed in different countries and industries.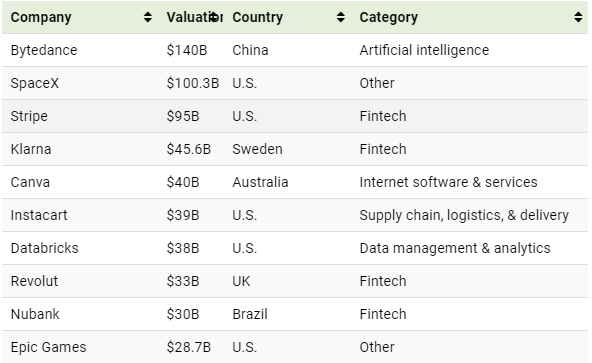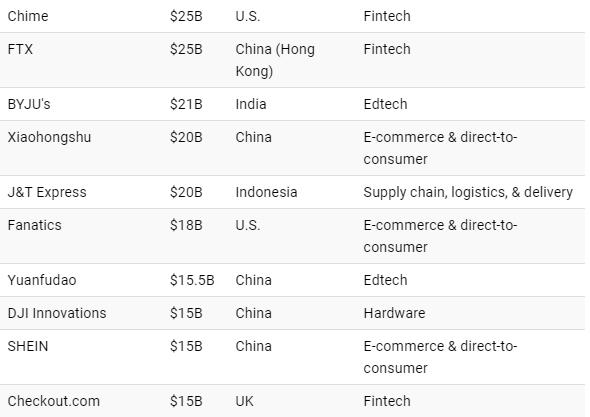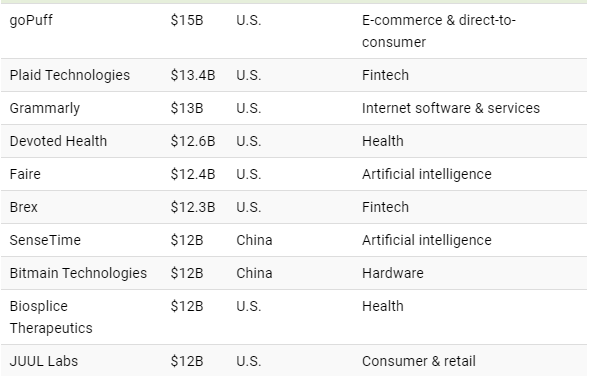 Many of the most valuable start-ups are already giants in their fields.
For example, social media enterprises in the field of artificial intelligenceByteDance, now valued at 140 billion dollars, its short video platform Tiktok, andTiktok(Tiktok Overseas Edition).ByteDance is also the first of 35 decapod beasts in the world。
Another example is Stripe, a financial services and payment software company. Driven by the epidemic, the company's valuation soared from $36 billion to $95 billion, an increase of 2.6 times.
Even enterprises that are unknown to the public, such as Klarna, a Swedish technology company (valued at 45.6 billion US dollars), or Canva, an Australian graphic design platform (valued at 40 billion US dollars), are very well-known in their respective fields.
Among the 35 decapod enterprises, 10 are from China, including FTX, Little Red Book, Ape Tutoring, DJI Innovations, SHEIN, SenseTime, Bitmain Technologies, etc. in addition to ByteDance.
SHEINIts valuation is 15 billion US dollars, and the ByteDance is nearly 10 times of that.
However, these are estimated values (private valuations). The final valuation depends on listing. Most enterprises will choose to go public, such as the electric vehicle manufacturer with a pre listing valuation of $27.6 billion, and Rivian, a competitor of Tesla, will eventually go public on NASDAQ.
35 decapods in the world, with financial technology enterprises accounting for 1/4
If divided by industry,Among the 35 decapods in the world, 9 belong to the financial technology field, accounting for nearly a quarter。
In other words, in most investment circles, financial technology enterprises are the most popular.
Blue Ocean Yiguan has learned that among these ten horned beastsMore than 77% of them are directly related to science and technology, mainly integrating business software in Beijing.
As shown in the figure below, there are 9 enterprises in the field of financial technology, 4 in the field of e-commerce and DTC direct marketing, 3 in the field of artificial intelligence including ByteDance, 3 in the field of hardware, 3 in the field of Internet software and services, 2 in the field of consumer and retail, 2 in data management and analysis, 2 in the field of education technology, 2 in the field of health, 2 in the field of supply chain, logistics and distribution, and 1 in the field of automobile and transportation.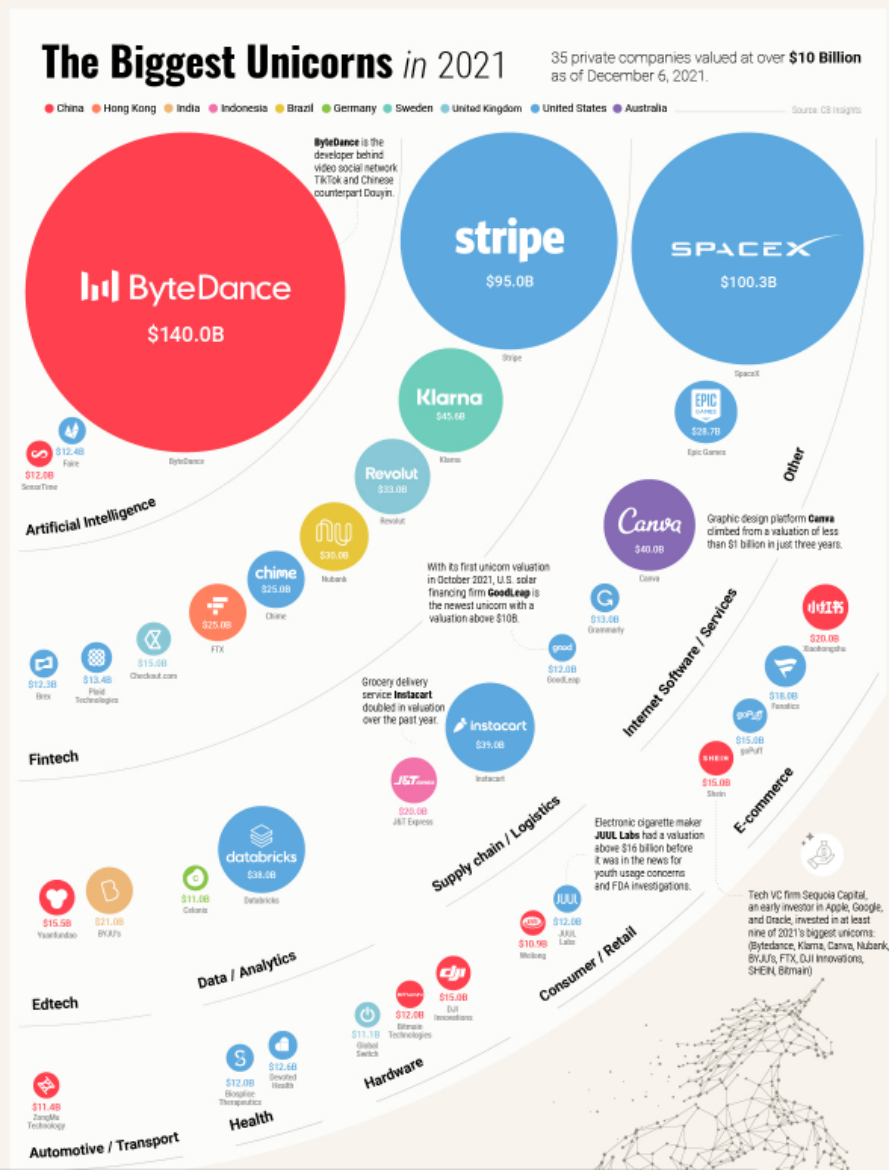 In fact, many of the above enterprises that are not classified in the science and technology field are still technology companies in terms of their core.
For example, J&T Express, a logistics and parcel distribution company in Indonesia, is one of the few enterprises that do not directly work in the field of science and technology, but use automated sorting operations in warehouses.
Interestingly, most decapod enterprises come from China and the United States, which account for more than 70% of the total, followed by the United Kingdom. Australia, Brazil, Germany, India and Sweden each have one company on the list of decapod enterprises.
(New media of cross-border e-commerce - Domainnews Riley Huang)Coupang, Wayfair, Wal Mart, Mercado Libre and other platforms settled, brand copywriting planning, whole network promotion, e-commerce training and incubationPlease contact us for other services. No unauthorizedRewriting, reprinting, copying, clipping and editingIn whole or in part.