Since ByteDance launched the independent mall APP Fanno, it has attracted the attention of countless cross-border e-commerce sellers in just a few days.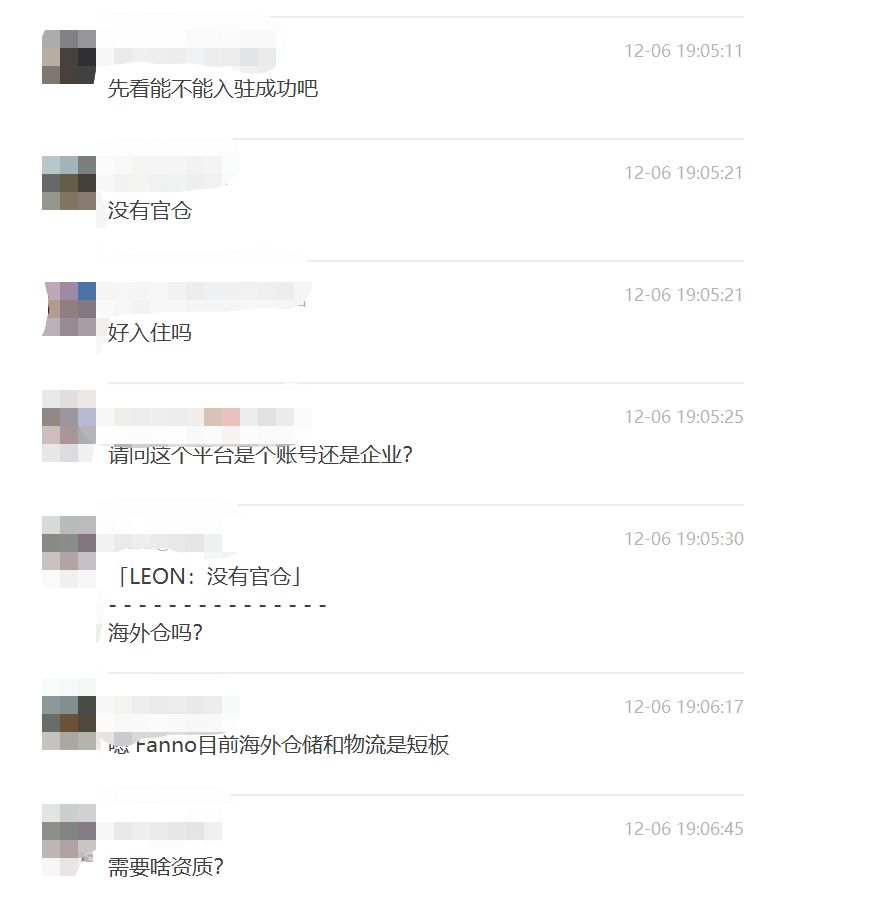 (Source: Blue Ocean Yiguan Fanno Seller Communication Group)
At present, there have been successful sellers
The seller showed the background screenshot.
(The latest entry guide is attached at the end of the document)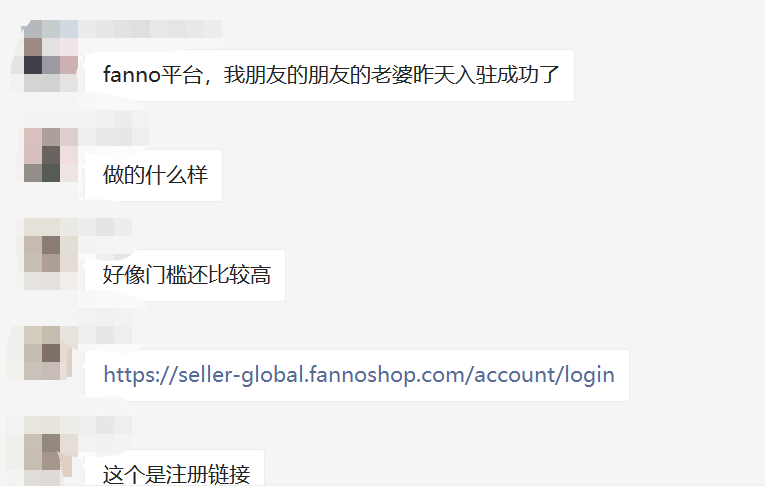 At present, the prices of most products in the mall are very low.
Many sellers said that commodities in the range of 1 euro to 16 euros are very common. Watches, accessories and clothes can be bought at the prices of 1, 3 and 5 pounds.
There is almost no profit at this price. It is possible that Fanno is an international version
"Fight the sunset"
It is also a "charity platform", that is, an e-commerce platform dedicated to providing welfare to European and American people, and the seller has no money to earn.
Some sellers also believe that the price displayed on the front end may be the subsidized price, similar to the "10 billion subsidy" of some domestic platforms. However, this claim needs to be confirmed.
Some senior sellers are calm, and they have witnessed the whole cycle of many e-commerce platforms from birth, growth to maturity,
He thinks that the appearance of Fanno is a new opportunity.
The opinion of one of the sellers is representative.
He said that the birth of the new platform must be a process. At first, it started at a low price,
Because it lacks sellers and products,
It is sustainable to enter the mature market at a low price, gain a firm foothold, and then gradually upgrade so that the seller and himself can make money.
Otherwise, the platform will not last long if the seller loses money all the time.
From past experience, after the emergence of many new platforms, some of the first batch of sellers with a keen sense of smell can often make money.
For example, when AliExpress and Amazon began to recruit sellers, it was easy for the latest group of sellers to issue orders and make a lot of money. When Wish and Shopee appeared, there were a lot of sellers who entered first.
Fanno relies on such powerful ByteDance and its Tik Tok,
Then, in terms of capital security and flow, there should be no need to worry too much.
Since its launch at the end of November, Fanno App has been downloaded by a number of users, mainly from France, Italy, the United Kingdom and Germany. It seems that the overall momentum is good.
Therefore, sellers who are qualified to settle in Fanno should act quickly to seize this opportunity.
However, from the current point of view, Fanno's entry requirements are not low.
A seller said that at present, Fanno
it seems that
Only the sellers with sales records on other platforms are invited, and the annual sales volume is required to reach
10 million level
above. A seller was rejected by the investment manager because there was not enough water.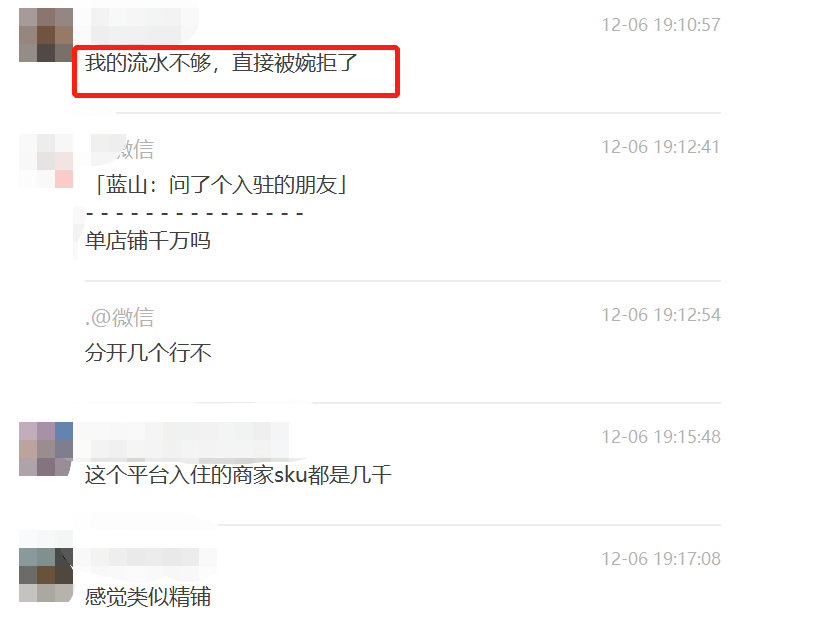 (Source: Fanno seller exchange group of Blue Ocean Yiguan)
Another seller said that according to the inventory seller seen on the platform, the settlement requirements may require a certain volume, multiple categories, and can
Fast performance
Seller of.
Some sellers found that the sellers who now open stores in Fanno are "big men"
Number of SKU
Readily
Thousands or even tens of thousands
,
Obviously, it has a certain volume.
Some sellers revealed some detailed requirements:
● At present, Fanno has not opened investment invitation, and only sends invitations to specific sellers;
● The threshold for sellers to accept invitations requires that they have stores on overseas platforms (Amazon, AliExpress, etc.) and independent stations and have operational experience. The threshold of flowing water is,
Monthly sales
Not less than
$500000,
perhaps
Average daily quantity
Not less than
10000 orders
(Proof is required);
● Sellers who have overseas warehouses in Europe (including FBA warehouses, third-party overseas warehouses, etc.) and have goods in stock in the warehouses are preferred.
(Note: The above conditions are provided by the seller and have not been officially recognized by Fanno. All are based on official information)
In addition, there are also sharp eyed sellers who have found some potential problems in Fanno's investment process.
For example, Fanno currently only supports sellers to ship goods directly from China. After the goods are delivered to the designated warehouse in China, they can be transported by official logistics cooperation. That is to say, there is no public warehouse overseas.
meanwhile,
Feedback from some sellers,
Platform support
14 days
Unconditional return
30 days
)
The platform has no warehouse overseas.
This means that if the seller does not have an overseas warehouse, once a return occurs, it will basically be money and goods empty.
Moreover, whether it is unconditional return within 14 days or unconditional return within 30 days, it means that the return rate is not low!
Of course, the above statement has not been officially confirmed,
See Fanno's announcement for details.
At present, the known rules (the latest) that can be determined are as follows:
Five European countries (Britain, France, Germany, Italy and Spain)
At present, only domestic direct delivery is supported. The seller needs to mark the delivery within 2 days after the order is generated. The goods are sent to the domestic collection warehouse through Yanwen Logistics, and then sent to the consumers by Yuntu Logistics after the warehouse is arrived.
Logistics efficiency is about 10-15 days.
At present, the receiving warehouse is located in Hangzhou, Dongguan and Shenzhen.
● Payment collection cycle
Payment can be made through Paianying within 15 days after proper investment.
At present, it is free of commission. Consult the customer manager for follow-up charges.
The mainstream ERP is currently being docked and is expected to be launched in December.
▎
Entry Guide and Procedures (Latest)
2、 Data and process of settlement: 1. Data of settlement:
The seller shall prepare color photos of business license in Chinese Mainland, color photos of legal person ID card and entry information form for settlement.
2. Settlement process:
After the seller completes the registration, the customer manager will complete the settlement within 3-5 working days after sending the business license, legal person ID card and information form to the customer manager.
At present, the platform will open one store to sellers, and in the future, it will provide more store opening rights to high-quality merchants.
3、 Frequently Asked Questions
1. Does the seller need to consider VAT?
answer:
All VAT is withheld and remitted by the platform.
2. Does the seller need to deal with customer service problems?
answer:
At present, pre-sales and after-sales customer service are handled by the platform in a unified way. Please fill in the details of the goods clearly. In case of after-sales problems, the platform supports returns within 14 days without any reason.
3. Can sellers advertise at present?
answer:
The user growth team of the platform will be responsible for advertising. At present, the seller is not supported to put advertisements on the site by itself.
▎
Does Fanno leave TikTok Shop alone? How does the traffic come from?
This is a topic that many sellers are concerned about.
Theoretically, they are all ByteDance products. But since TikTok Shop is available, why bother with Fanno?
At present, TikTok's overseas layout is very successful, with huge traffic. However, the effect of shop, live broadcast, and even the flow of goods is not ideal.
According to the seller's feedback, although TikTok's advertising price is relatively low, its delivery accuracy is far from being comparable with the old social platforms such as Facebook.
On the other hand, because of the social gene, the product universality of TikTok Shop is relatively weak. Only a limited number of categories can make good achievements on TikTok Shop.
TikTok Shop mainly provides functions such as drainage, commodity browsing and data tracking, while Fanno is a centralized e-commerce platform with large aggregation.
This is a major attempt at bytes.
Therefore, the bytes intentionally make Fanno and TikTok cut to some extent.
Of course, the reason most sellers like Fanno is that they are confident in the algorithm of ByteDance interest and "covet" the huge traffic of TikTok.
At present, according to the feedback of sellers who have settled in Fanno,

<span style="outline: 0px; max-width: 100%; line-height: 32px; color: <footer>The content of the article is created by the author, and the author is responsible for the authenticity, accuracy and legality of the content. Overseadia advocates respecting and protecting intellectual property rights. Without the permission of the author and/or this website, the content of this website may not be copied, reproduced, or used in other ways. If you find that there are copyright issues in the articles on this site, please contact chuhaiyi@baidu.com, and we will verify and deal with them in time. Source of the article: egainnews, this article is the author's independent point of view, and does not represent the position of overseadia.</footer>