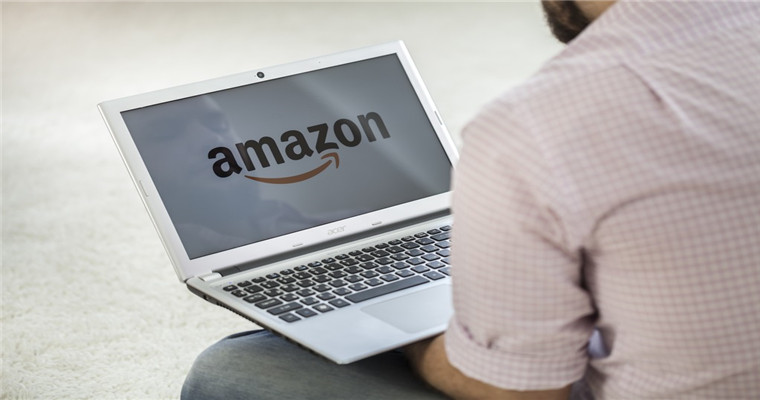 Marketplace
PluseData shows that this year, Amazon added 538000 sellers, with an average daily increase of 1580. Today, Amazon has a total of 6.4 million sellers worldwide.
Such a large seller base has created a highly competitive business environment. Therefore, many Amazon sellers will sell fake goods on the platform. It is not uncommon to "hijack listing/brand".
What is listing hijacking? How did it happen?
Each product on Amazon has its own page, which is called "listing details page (product details page)".
Many sellers have created their own brands on Amazon. They have the right to control the product details page and always own the shopping cart of this product. Large brands and popular brands, such as sports shoes or designer clothing brands, are more likely to fall into the dilemma of "being sold fake goods".
However, if multiple sellers sell the same brand products, it may be one of the following situations:
oneThe brand side authorizes the seller to sell the brand products
twoThe seller legally purchased the product of the brand and then resold it, which may be retail arbitrage, or the brand did not strictly control the distribution
threeThe seller hijacks product listing and sells fake goods without the authorization of the brand
For example, there are 8 sellers selling the following products, some of which may be unauthorized sales or fake products.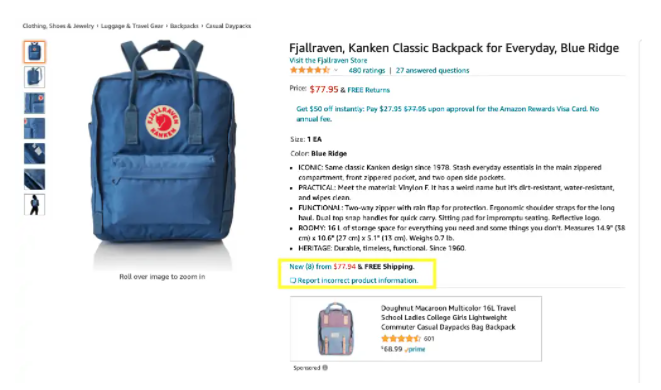 ListingBe hijackedBeing sold off will cause many problems to the brand side and legitimate sellers.
For example, if consumers find that they have received fake goods, they are likely to be dissatisfied with the purchase (unless they already know it is a fake), and then return the goods, resulting in a high return rate of (genuine) sellers and poor comments from buyers. No matter which one is, it will damage the genuine sellers. In the long run, it will only devalue the brand value and reduce profits.
How can Amazon sellers protect their brands and prevent listing from being hijacked?
Hijacking listing and selling fake goods are very common on Amazon. For brand owners, they need to take multiple strategies to protect their brands.
One of the required options isJoin Amazon Brand Filing Program(Amazon Brand Registry)
This is a plan launched by Amazon in 2017 to help brand owners and enterprises protect their intellectual property rights. For third-party sellers and supplier sellers, Amazon's brand filing plan is a self-service to ensure a genuine shopping experience.
Blue Ocean Yiguan has learned that Amazon has also launched a number of new functions for this plan, including a set of marketing and advertising tools, such asA+content, Brand Stores, Sponsored Brands advertising.
In addition to the Amazon brand filing plan, there are several derivative plans, such asAmazon transparent plan, IP accelerator.
If Amazon brand registration is required, it must be a professional sales account with a registered trademark.
One of the core benefits of Amazon's brand filing is that it can upgrade and handle issues related to intellectual property infringement, counterfeit goods and brand ownership.
In addition, Amazon brand filing can create a strong branding and clear brand recognition.
Sellers who have completed the brand registration can also create an Amazon brand store page (Brand
Store) for freeThis page is an important part of brand building, which is used to fully display the seller's brand and all products under the brand.
In this way, consumers can easily see the seller's other products.
The link to the Amazon brand store page is below the title of the product details page.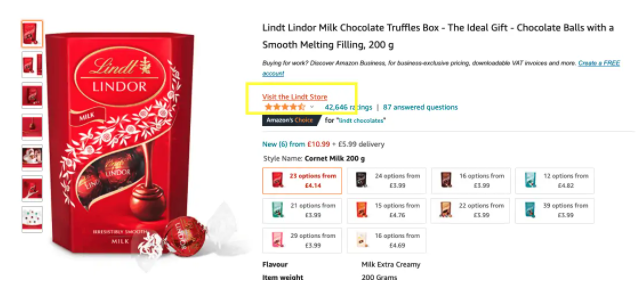 (New media of cross-border e-commerce - Domainnews Riley Huang)Coupang, Wayfair, Wal Mart, Mercado Libre and other platforms settled, brand copywriting planning, whole network promotion, e-commerce training and incubationAnd other services,Please contact us. No unauthorizedRewriting, reprinting, copying, clipping and editingIn whole or in part.