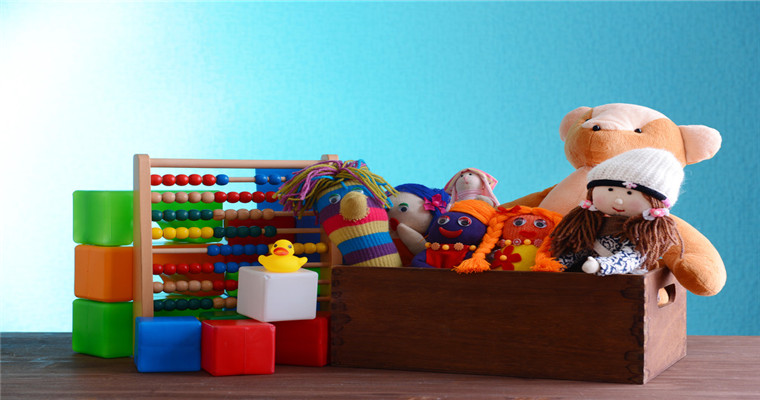 At this time last year,NPDThe Group reported that,ChristmasPreviousToysDemand growth. However, NPD's latest research as of the end of November shows that the situation will be different in 2021.
And 2020ToysCompared with the "bumper harvest" of industry sellers,This year, toy sales decreased by 4.7%, and sales decreased by 0.8%.However, if compared with 2019, the sales increased by 3.9%.
Blue Ocean Yiguan has learned that,The epidemic has changed the way consumers buy, and the types of toys they buy are also different.Building block sets, games and jigsaw puzzlesThe sales ofHigh priced toys。
According to Retailtimes.co.uk,britainPeople still look forward to the price reduction and discount of toys,The toy industry was promoted during Black FridayVibration.Although the supply chain shortage has not eased, many popular toys have been sold out, and many shoppers still plan toWait until the last few weeks before Christmas.
IStrong demand for high priced toys during the Black Five Year Plan
2021Black FridayThe sales volume increased by 4% year on year, and consumers' demand for high priced toys was particularly strong.
Six of the Top 10 toys cost more than 50 pounds, some even more.In general, since 2019, the average price of toys has risen by 7.7% this year, from 9.01 pounds per piece to 9.70 pounds.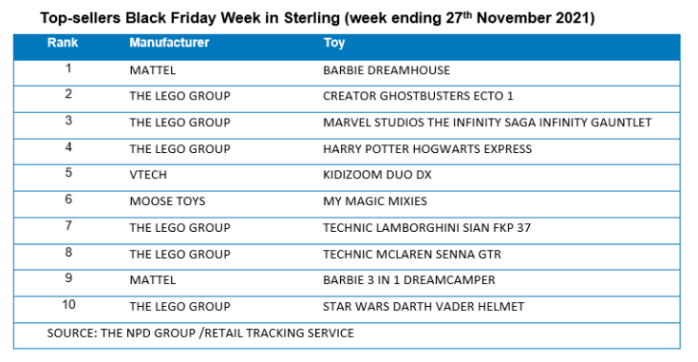 IIEpidemic situation accelerates the trend of online toy purchase
According to the report of NPD Group, over the years, online channels have gradually become the preferred way for British consumers to buy toys. The epidemic accelerated this trend.
With the physical stores closed in early 2020, toy buyers began to buy toys online on Christmas Eve. In the fourth quarter of 2020, online channel sales accounted for 58% of total sales, compared with 42% in 2019.
NPD's analysis of online toys shows that the goals of these buyers areFind specific high priced items, and then pay online directly. As the number of customers in physical stores is decreasing and online browsing is also decreasing, improvised purchases (toys priced at 20 pounds or less) have been affected, which also explains why toy sales at these prices have declined this year.
3、 Sales growth of exchange cards and plush toys
The sales of some toy categories increased significantly last year. In contrast, the sales of some toy categories declined in 2021. However, compared with 2019, it can be seen thatSales of building block sets increased by 25%, puzzles by 24% and board games by 15%.
oneSwap card game toysSales have doubled since 2020. This is mainly driven by "Baokemeng", but other game cards are becoming more and more popular.
twoPlushToysThe traditional sales of plush toys are strong, but the sales of plush toys will be affected during the closing of physical stores in 2020. With the opening of stores this year, sales rebounded and increased by 9%.
3. Another rising category isVehicles,With a year-on-year growth of 7%, Hot Wheels is a leading brand in this category, followed by Monster Jam.
It is no exaggeration to say that in 2020, online sales for all purposes will be high, includingToysTherefore, it may not be of great practical significance to compare the sales volume of 2021 with that of last year.According to Blue Ocean Yiguan,The toy industry is changing. The categories consumers like are changing. More people buy toys online and choose toys with higher prices. It is expected that toy sales will increase to some extent at Christmas.
(Polly ZhangNew media of cross-border e-commerce - Blue Ocean Yiguan website domain news) connects with high-quality resources of cross-border e-commerce.Wal Mart, Coupang、Wayfair 、Mercado Libre and other platforms settled,Brand copywriting planning, network wide promotion, e-commerce training, incubation and other services, please contact us. No unauthorizedRewriting, reprinting, copying, clipping and editingIn whole or in part.