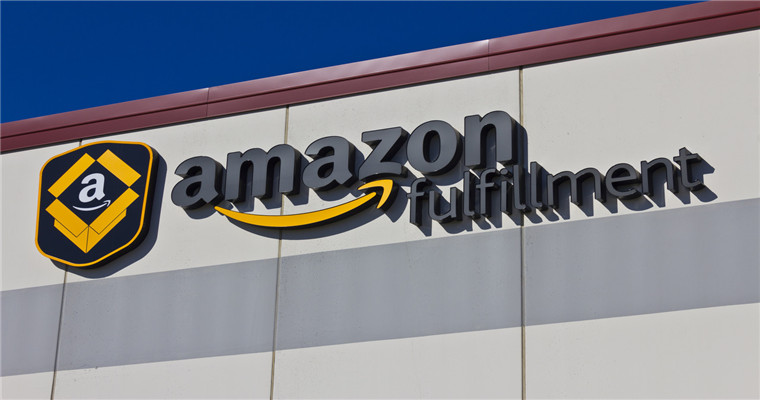 without doubt,Amazon FBAIs the majorityAmazon SellerBut if the seller sells small and cheap productsFBA feeIt is easy to erode the seller's profits. These sellers can considerFBA Small and LightPlan.
Blue Ocean Yiguan has learned that,FBA Small and Light(Amazon Light Commodities Program)Its key advantage is that it reduces the seller's cost of completing the order, as well as other benefits.
1、 Advantages of Amazon's light commodity program
oneCan save freight
Paying lower logistics costs is one of the biggest advantages of registering Small and Light.

Let's assume that the seller is selling a 2.32 ounce pop up card wallet. According to the above table, the seller will pay $2.50 per unitFBADelivery, but FBA Small and Light only costs $1.97.
Although it doesn't look like much, if the seller sells 1000 pieces a month, FBA Small and Light can help the seller save 530 dollars.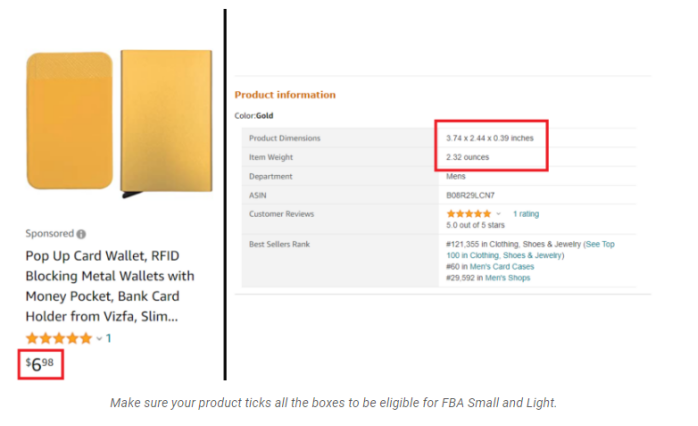 twoThis product will become Prime product
According to Amazon, products that join FBA Small and Light will havePrimeQualification, which means that the seller's goods will have a Prime member badge.
Amazon Prime members are mostly very active shoppers. However, the problem is that Prime customers will actually enjoy free delivery service within 3 to 5 working days, rather than 2 days (2-day guarantee), so this "advantage" may do more harm than good.
For non Prime customers, they will receive free standard delivery service within 6 to 8 working days.
threeNo minimum order quantity required
Another advantage is that customers do not need to meet any minimum purchase requirements. For example, standard FBA requires customers to order qualified products for $25 or more to obtain free delivery service.
Amazon also terminated the add on item function, so customers can now buy the seller's small and light products themselves, not just add ons (attachments) or afterthoughts (afterthoughts).
fourMulti-Channel Fulfillment
According to Ecomcrew, FBA's Multi Channel Fulfillment(MCF)Now available for Small and Light mini plans.
Therefore, if the seller is alsoWal-Mart、ShopifyOr other platforms, you no longer need to ship products from other places. Just pay attention to the corresponding costs.
fiveThe seller can offer a free discount
At FBA Small and LightAmong the products, for some small products with a price of $5 or less, which belong to the consumer category, such as beauty and groceries; Customers who order two or more products are eligible for a 5% discount.
The seller does not need to take any action,Amazon will bear the cost of discount。 In other words, Amazon sellers will offer discounts without incurring any costs.
FBA Small and Light also has some disadvantages. Some large sites do not have this service yet. The seller needs to meet additional preparation and transportation requirements. Products are transported in plastic bags or thick envelopes.
2、 Which products are suitable forSmall and Light
Amazon changed its standards in 2019, and qualified products seem to be lighter and cheaper.
At present, to make the product conform to FBA Small and LightAnd three conditions must be met:
oneWeight does not exceed 10 ounces;
twoDimensions up to 16 x 9 x 4 inches;
threeThe price does not exceed $7.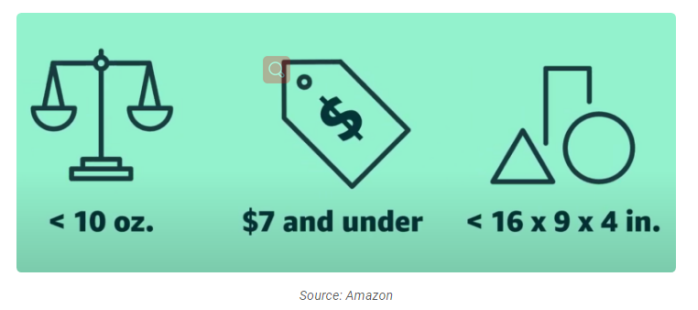 At the same time, the product does not belong to the restricted category of Amazon, nor can it beChocolate and other temperature sensitive products,And less than 25% in the past four weeksPieces of unsalable products.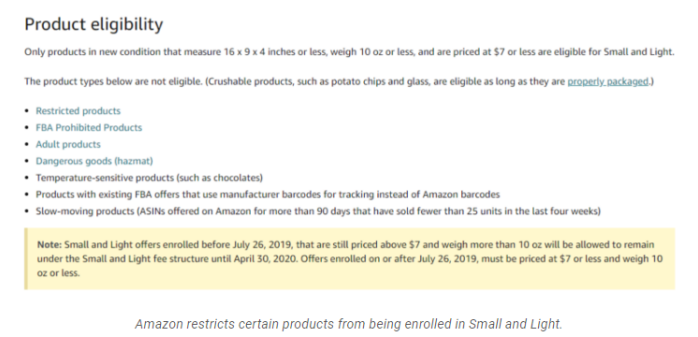 According to Blue Ocean Yiguan,participate inFBA light commodityplanThe product of mustNew products and second-hand products do not conform toFBASmall and Light Program Requirements。 IfyesExisting ASIN must be sold at least 25% in the past monthPieces of products.
(Polly ZhangNew media of cross-border e-commerce - Blue Ocean Yiguan website domain news) connects with high-quality resources of cross-border e-commerce.Wal Mart, Coupang、Wayfair 、Mercado Libre and other platforms settled,Brand copywriting planning, network wide promotion, e-commerce training, incubation and other services, please contact us. No unauthorizedRewriting, reprinting, copying, clipping and editingIn whole or in part.