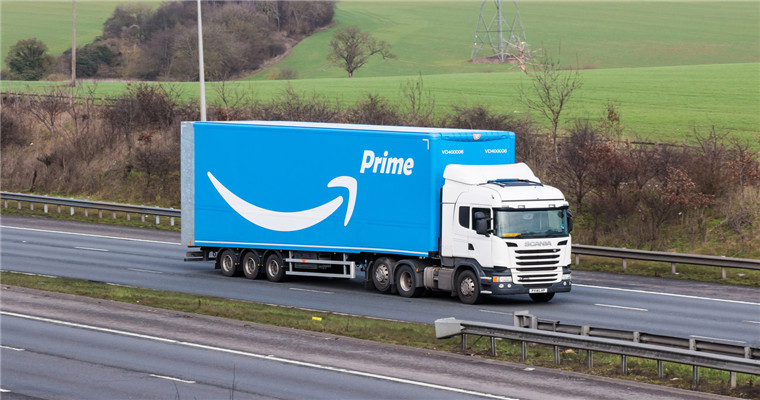 althoughAmazon SFPThe qualification review process of is cumbersome, but it has several attractive features. Here isSFP PlantoAmazon SellerSome benefits.
Blue Ocean Yiguan has learned that,Amazon SFPNot as much as the FBA charges. No fee is required to apply for this project. SFP sellers also do not have to pay Amazon's storage fees, freight and handling fees, which are often high.
imageFBASimilarly, the Seller Fully Prime fee includes the referral fee. This is paid by the seller toAmazonThe "percentage of sales per item" of is essentially a commission. It is called "referral fee" because the seller benefits from Amazon's marketing and brand advantages, and customers are "recommended" to the seller's product listing.
This referral fee is usually 15% of the items sold by SFP and FBA.
IIContact motivated customers
Many sellers want to know whether it is worth using SFP or FBA to obtain Prime badge. After all, what can Amazon's "Seller Prime" bring to them?
Research shows that, according to the data of Statista, Prime members spend $1400 per year on Amazon, while non Prime members spend $600 per year.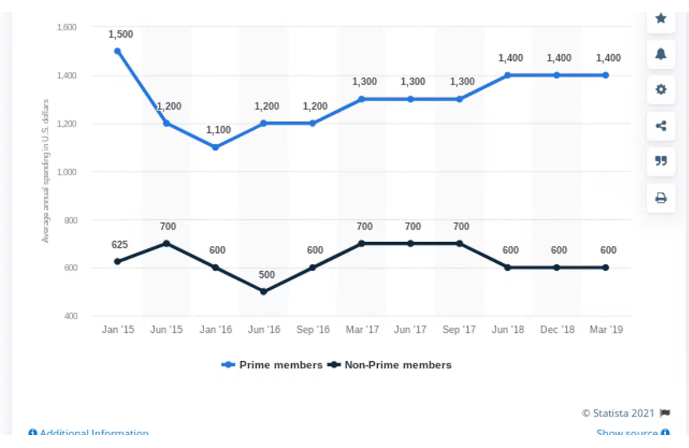 Prime users will not only spend more money, but also tend to buy more goods at a time. A survey in 2020 showed that 58% of Prime customers increased the number of goods in their online shopping carts after providing the same day delivery service.
At present, Amazon Prime's annual fee is $119, including tax. Because of this cost, many consumers believe that free transportation and faster delivery are the main attractions of Amazon Prime. Therefore, they are more likely to buy products from sellers who meet this expectation.
In conclusion, participating in Prime can bring considerable returns to third-party sellers.
3、 "Buy Box" function
Amazon Buy Box is a part of the product listing page that allows customers to add products to their shopping cart.
Amazon's algorithm considers various factors to highlight the "best match" goods in the Buy Box, including the price, transportation speed and seller's comments.
According to DataHawk's research,83% of Amazon's transactions are completed through Buy Box。 The number of mobile purchases may be higher, because almost all customers will add items to the shopping cart during the purchase process.
Although the Buy Box will appear on each product listing page, it may replace the original Buy Box seller if other sellers' products are currently in stock, have more favorable prices, or have faster transportation speed.
Amazon SFP project provides a better opportunity to appear in the Buy Box, which brings a lot of traffic to the seller's goods.
4、 Compatible with grocery sales
During the COVID-19, e-commerce sales of groceries increased explosively. According to Supermarket News, Amazon's grocery sales are expected to double its online food and beverage sales.
Although Amazon FBA allows third-party sellers to sell groceries, it has strict requirements. According to the Feedvisor,The shelf life of food arriving at Amazon warehouse must exceed 105 days.Amazon will throw away products that are valid for 50 days.
This creates a very tight schedule for inventory management. The seller must store enough goods in Amazon's warehouse to meet the demand, but not too much, lest the goods be discarded when the deadline comes.
ThanksAmazon SFPWith free inventory management, sellers can monitor their grocery inventory more closely and fine tune the quantity.According to Blue Ocean Yiguan,By eliminating the extra steps of shipping to Amazon's warehouse, third-party sellers can be more flexible in handling the required goods with a shelf life.
(Polly ZhangNew media of cross-border e-commerce - Blue Ocean Yiguan website domain news) connects with high-quality resources of cross-border e-commerce.Wal Mart, Coupang、Wayfair 、Mercado Libre and other platforms settled,Brand copywriting planning, network wide promotion, e-commerce training, incubation and other services, please contact us. No unauthorizedRewriting, reprinting, copying, clipping and editingIn whole or in part.