At the end of November 2021, several dark blue temperature control boxes the size of suitcases entered the platform of Hangzhou East Station and boarded a freight train heading towards Beijing. This batch of temperature control boxes carrying domestically produced cancer adjuvant therapy drugs has since crossed Asia, Europe, and the United States for over 10 days by rail and air, and recently arrived in South America for customs clearance, unloading, and "last mile" delivery.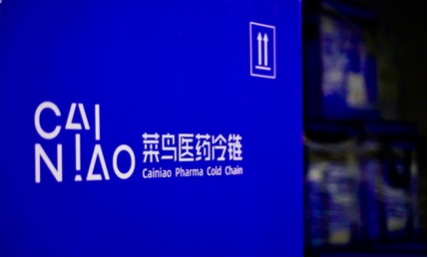 Cainiao uses itThe cross-border pharmaceutical cold chain logistics technology with 2-8 ℃ temperature control has successfully transported China's first independently developed cancer adjuvant therapy drug to South America, marking an important part of the internationalization of cross-border pharmaceutical logistics as a novice.
According to data from the International Aviation Association, the current global aviation industry recovery is severely uneven. Due to factors such as low vaccination rates, the recovery process of the aviation industry in the Middle East, Africa, Latin America, and other regions is significantly lagging behind North America, Europe, and other regions. Aviation industry insiders say that, combined with the impact of recent strikes in Europe, multiple national routes have been suspended, reducing Europe's aviation capacity by at least half.
Amidst the dilemma of international routes being cut off, the Cainiao International team has built a new pharmaceutical cold chain route spanning three continents from scratch. Only one bill of lading was used throughout the entire process to achieve three way intermodal transportation from China to Latin America, which is'One order to the end' brings convenience to customers. In other words, this is equivalent to using three courier companies to relay a package, but consumers only need to place an order and use a waybill number to check the logistics details. The seamless connection between different airlines, international airports, and cold storage, maintaining an average temperature control of around 5 ℃ throughout the entire process, is precisely a solid manifestation of Cainiao's global intelligent logistics capabilities.
Hangzhou Jiuyuan Gene is one of the earliest genetic engineering pharmaceutical enterprises established in Zhejiang Province and even in the countrySince 1992, I have been involved in the research of genetic engineering products in the field of biomedicine. Since 2002, Jiuyuan Gene has also boarded the international express and started exporting domestically produced biopharmaceutical products to various parts of the world.
However, due to the repeated impact of the recent epidemic, the foreign airline routes that originally carried this batch of biopharmaceutical drugs have been disrupted, and there has been a serious warehouse explosion at the airport cargo terminal, causing the drugs to be delayed for over a month and unable to be shipped out. Mr. Zhou, the manager of Hangzhou Jiuyuan Gene's overseas trade department, told reporters that the threshold for cold chain transportation of pharmaceuticals is much higher than that of regular goods. In addition, the entire transportation chain is long and the value of goods is high, and it still needs to be maintained throughout the entire process2-8 ℃ temperature control, no logistics company has the ability to "take orders" for a while. Until the emergence of the rookie, it provided us with routes and full range cold chain temperature control.
After receiving the demand for Nine Source Genes, the Cainiao team quickly built a new route plan and also provided what can be calledThe "nanny level" full link hosting service. When packaging at the pharmaceutical factory, the Cainiao team places the injection in corresponding sized grooves and surrounds it with insulation material. In addition, Cainiao has optimized a durable temperature control box that can maintain a 2-8 ℃ temperature control for over 300 hours by increasing the thickness and density of the insulation board.
In order to ensure real-time temperature control tracking throughout the entire process, Cainiao has equipped each temperature control box with a global temperature recorder, which can upload the temperature inside the insulation box to the cloud in real time. Once the temperature exceeds the warning range, it will promptly push alarm information to management personnel. In addition, Cainiao also arranges dedicated personnel to monitor the entire process and regularly return temperature information to customers.
With the vigorous development of the domestic biopharmaceutical industry, Chinese biopharmaceutical companies are becoming a trend to go global and gradually emerge on the global stage. Zhao Jian, the general manager of Cainiao International Supply Chain, told reporters that relying on Cainiao's global logistics capabilities and rich experience in transporting vaccines, we can provide Chinese pharmaceutical companies with a one-stop solution that is global, digital, and fully traceable, Improve the growth rate of China's pharmaceutical products' going overseas'.
According to the consulting agencyAccording to ChinaBio statistics, there were 271 cross-border transactions between Chinese pharmaceutical companies and overseas pharmaceutical companies in 2020, an increase of 300% compared to 2015. Now is the golden period for Chinese biopharmaceutical enterprises to go overseas. On the one hand, the domestic biopharmaceutical industry has achieved certain stage development, and on the other hand, Chinese pharmaceutical enterprises need to explore broader markets. Mr. Zhou told reporters that cross-border pharmaceutical cold chain logistics has always been a constraint for us to export drugs, and in the past, we could only rely on foreign logistics companies. Cainiao is the first Chinese logistics company to serve our exports, and we are pleased that Chinese drugs have been successfully delivered through the cold chain technology of the Chinese logistics company.
It is reported that Cainiao has accumulated global salesMore than 150 countries and regions have delivered more than 250 million pieces of medical supplies and millions of doses of China's COVID-19 vaccine to countries in Asia, Africa and Latin America. Relying on the technology and experience of transporting China's COVID-19 vaccine at 2-8 ℃, Cainiao has the technical capability of cross-border full link transportation at 15-25 ℃ and -15 to -25 ℃ ultra-low temperature.