Beijing TimeOn the early morning of December 8, 2021, the Snap Lens Fest was grandly held. As a heavyweight annual event in the global AR field, this year's Snap Lens Fest showcases the new achievements of Snap in AR technology exploration and application, as well as Snapchat's increasingly mature AR ecosystem, to global players under the theme of "Experience the Future of AR".
According to official disclosure, currentlyThe Snap AR platform brings together over 250000 filter creators, developers, brands, and partners from over 200 countries and regions, who have produced over 2.5 million filtersFilter, user views exceeded3.5 trillion times. Among them, over 300 creators have received at least one work with over 1 billion views. The number of users playing AR on Snapchat has exceeded 200 million, with an average of over 6 billion times playing AR per day.
currentAt the Lens Fest Summit,Snapchat focuses on introducing the new features of Lens Studio and the next generation Spectacles glasses, as well as more methods to help creators create and commercialize on the Snap AR platform.In addition,The ecosystem built by Snapchat from development, creation, distribution to commercialization and its foreseeable huge commercial value are also a major highlight of this summit.
Lens Studio has released a major upgrade and launched multiple new creative tools
Snapchat's lens studio brings together filter creations from all members of the creator community and Snap design team. These filters can be displayed on Snapchat, Snap cameras, glasses, or through applications in the Camera Kit.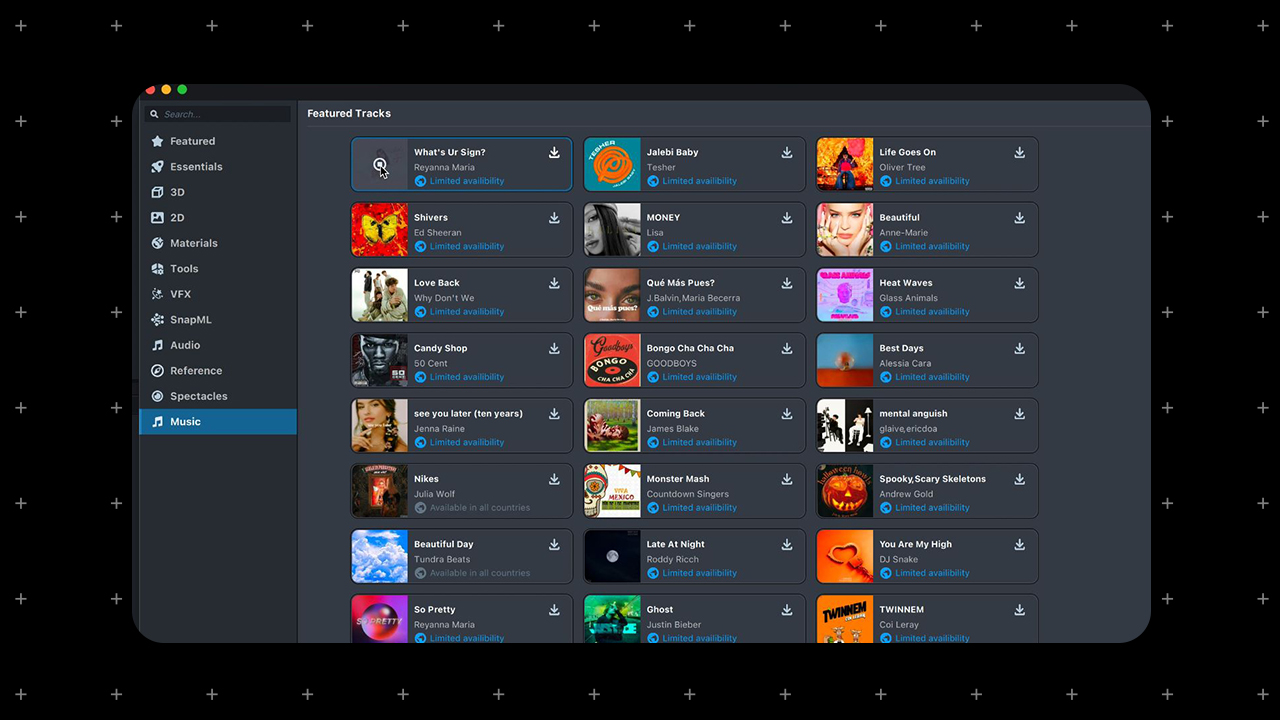 Last year,Snapchat adopts some innovative technologies developed by the Snap team and brings them to Lens Studio to build a more attractive, realistic, and accessible user experience. For example, clothing and skin color segmentation, 3D Body Mesh, and voice machine learning. The tools released today include:
LNew music library——Creators can choose from millions of music and audio authorized by Snapchat, edit and add them to their own filters.
LReal physics effects——AR elements can react more realistically to physical gravity and collisions.
LHigh-precision depth map——Creators can use deep information and geometric understanding of the world to create experiences that look and feel closer to the real world. Prior to this, only high-end devices could achieve this effect.
LReal time dataAPI library - Using real-time information extracted from other sources such as the US stock market, weather data, etc., making it easier to create intelligent and useful shots. We have started promoting this feature through APIs from partners such as FTX, Alpaca, Accuweather, and iTranslate.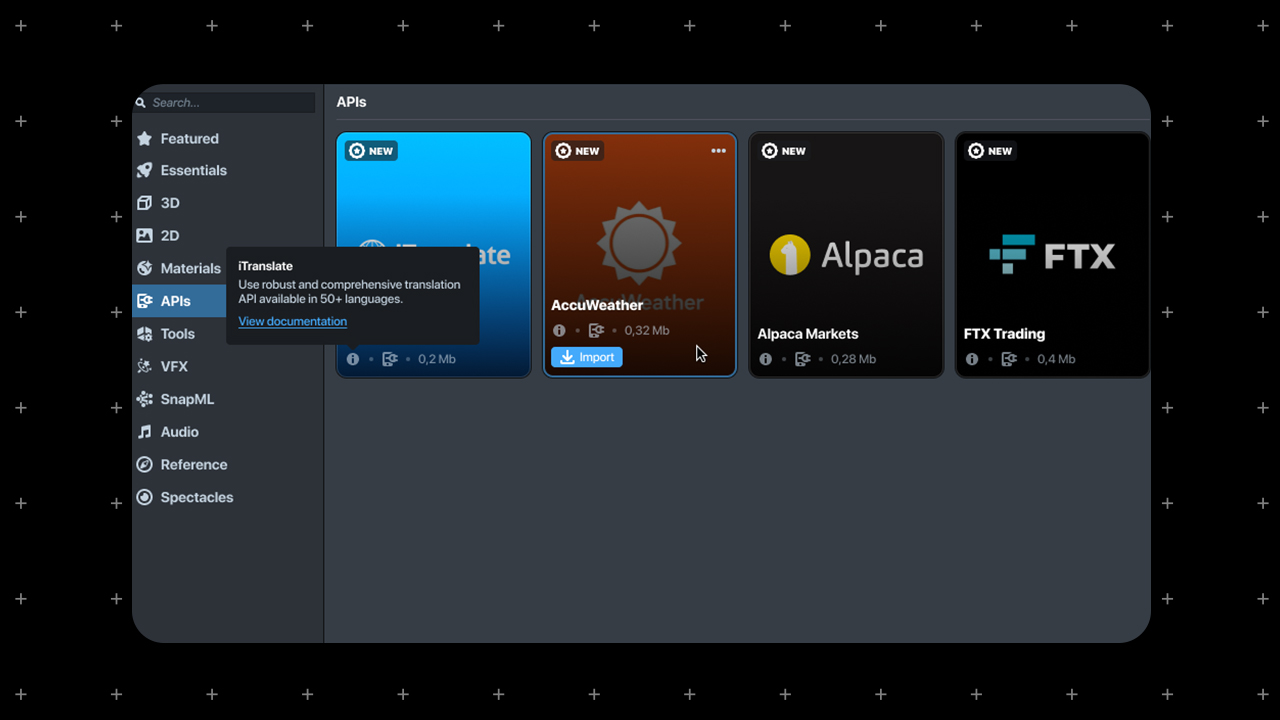 Soon, creators will be able to create custom landmarks and convert local landmarks intoAR attractions. To achieve this function, you only need to use a mobile device with a LiDAR scanner to draw the area and create a 3D model to import into Lens Studio, converting real-world coordinates into online images.
In addition,Snapchat will continue to support the growing AR creator community and their creativity. For example, new"Filter Call"The feature allows creators to add a link to the filter, making it easy toSnapchatter takes it to destinations such as stores. Snapchatters can also use"Story response"Give the creator a thumbs up. The future, those who want to exploreDevelopers and small teams of AR technology and creativity can apply for and have the opportunity to receive up to $150000 in support for each project, as well as direct assistance from the Snap team.
The next generation that receives much attentionSpectacles glasses feature upgrade
Five years ago,Snapchat has launched Spectacles glasses as an interesting hands-free camera, and through continuous iteration, the product features and user experience have been continuously optimized. Now, the new generation of Spectacles glasses continuously draws user feedback from the Snap AR community and develops more new features:
LInterconnected lens——Multiple people can share the same shot in the same space of Spectacles.
LPosition trigger——If the user activates the location function, Lenses can adjust based on a specific GPS radius and optimize the experience.
LDurable mode——This feature allows the camera to run longer by turning off the display during interaction with the camera.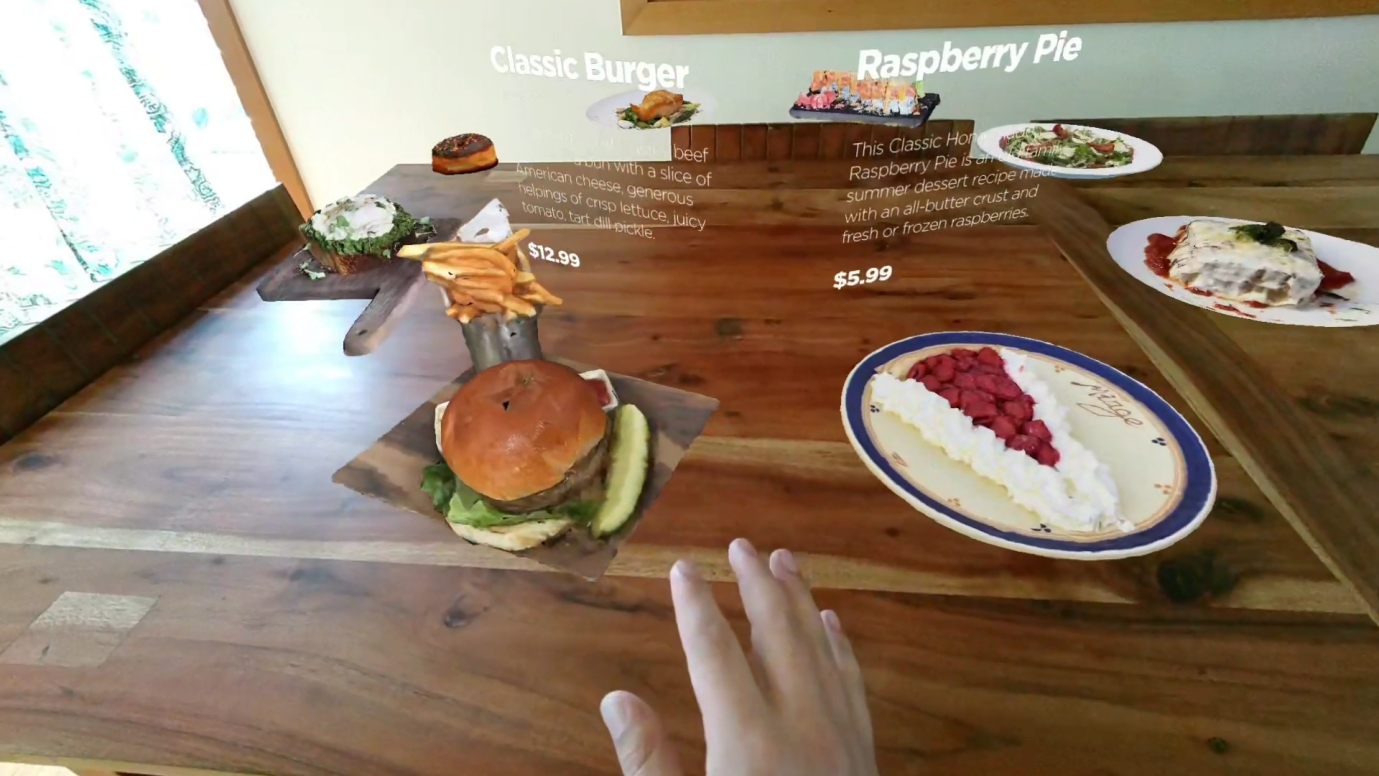 These haveThe new generation Spectacles glasses displayed by AR have helped creators create hundreds of lenses for use in learning, shopping, art experiences, games, and other scenarios, bringing people a new perspective on the world. For example, users can "witness" the impact of global warming through the new generation glasses, experience Boston's history through time and space, or engage in 3D art interactions, with endless gameplay.
AR applications continue to be popular, and Snap AR ecosystem construction is becoming increasingly mature
The super high popularity of Snap Lens Fest for three consecutive sessions confirms the popularity of AR innovation worldwide. From the application scenarios displayed at this peak club, it can be seen that AR is developing from an entertainment "toy" to a truly practical tool, which will greatly stimulate its application scenarios and commercial value.
Meanwhile,Snapchat has gradually formed a set of links for technology development, AR distribution, content creation, and commercialization.
LAR Creation: Tools such as Lens Studio and Lens Web Builder have lowered the technical barriers for developers to create ARs. Developers' AR creative ideas are no longer limited by technology and can be transformed into works more quickly and easily.
LAR distribution: The Snapchat platform, Spectacles glasses, Snap cameras, Camera Kit and other software and hardware have formed multiple distribution paths, allowing AR creators' creative works to be seen and disseminated.
L AR content: Creator Marketplace is like a "trading market" for AR works, creating a platform for AR creators and brands to co create. Creators can publish their works and seek cooperation with brand owners to monetize their creativity.
LAR Commercialization: AR filter advertising provides a more interactive marketing approach for brands, enhancing brand awareness through immersive AR experiences, promoting transformation, and becoming a trendy social marketing tool.
On the one hand, this setThe construction of AR ecosystem has solved the two major "barriers" between AR technology development and content creation, enabling the rapid promotion of AR applications. On the other hand, the Snap AR community has gathered a large number of developers, creators, and brand owners. Snapchat has opened up some AR technologies, allowing creators to publish their works on the platform. Brand owners can efficiently respond to creators and high-quality works, completing the production and publication of an AR advertisement. The media commented, "Snapchat turns AR development into a business and allows all parties involved to make money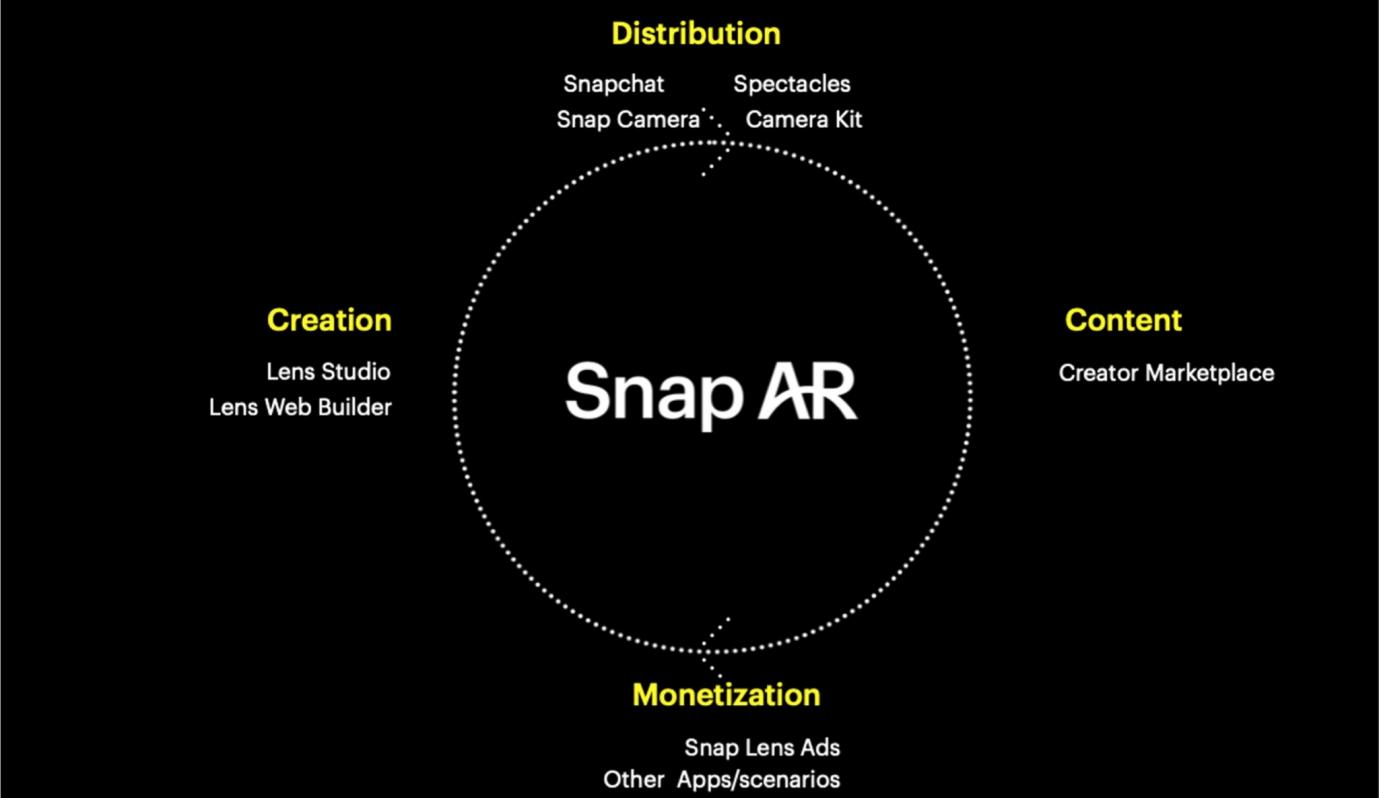 For many years, creators have always believed thatThe power of AR and other abilities to change the world. Snapchat has always been committed to creating extraordinary experiences that are integrated into Snapchatters' gaming, learning, exploration, shopping, art, and other aspects. For example, Snapchat's 9 AR fitting filters have been used in famous fashion weeks such as New York, London, and Milan. In the third quarter of this year, Snapchat partnered with Sotheby's to launch a filter feature that allows users to immerse themselves in art works without leaving their homes. In the retail sector, the high conversion rate of AR advertising in Snapchat's partnerships with brands such as GUCCI, eyewear retailer Cleary, and American Eagle once again confirms its enormous commercial value.
Some media comments suggest that,Snapchat has become one of the most widely used camera applications in the world, and with the support of AR technology, it has also become the most commonly used AR application by users, and has the potential to become the first stop for future metaverse/virtual life