Recently,TikTok released a review of 2021, taking stock of short video trends and popular videos this year. The small items listed on the list that have become popular due to TikTok have once again sparked a buying frenzy among netizens.
Among themLabels in the 'Must Buy List'#TikTokMadeMeBuyItThe top ranked product in the store is a small convenience note. The video related to this sticky note has yielded825000 likes.
This post it note is called"Magnetic Notes"The appearance is no different from a regular post it note. However, in the video, this sticky note can be attached to walls, wooden surfaces, glass, cardboard, clothes, and even faces anywhere. Like other post it notes, they can be easily removed and gently placed, firmly fixed.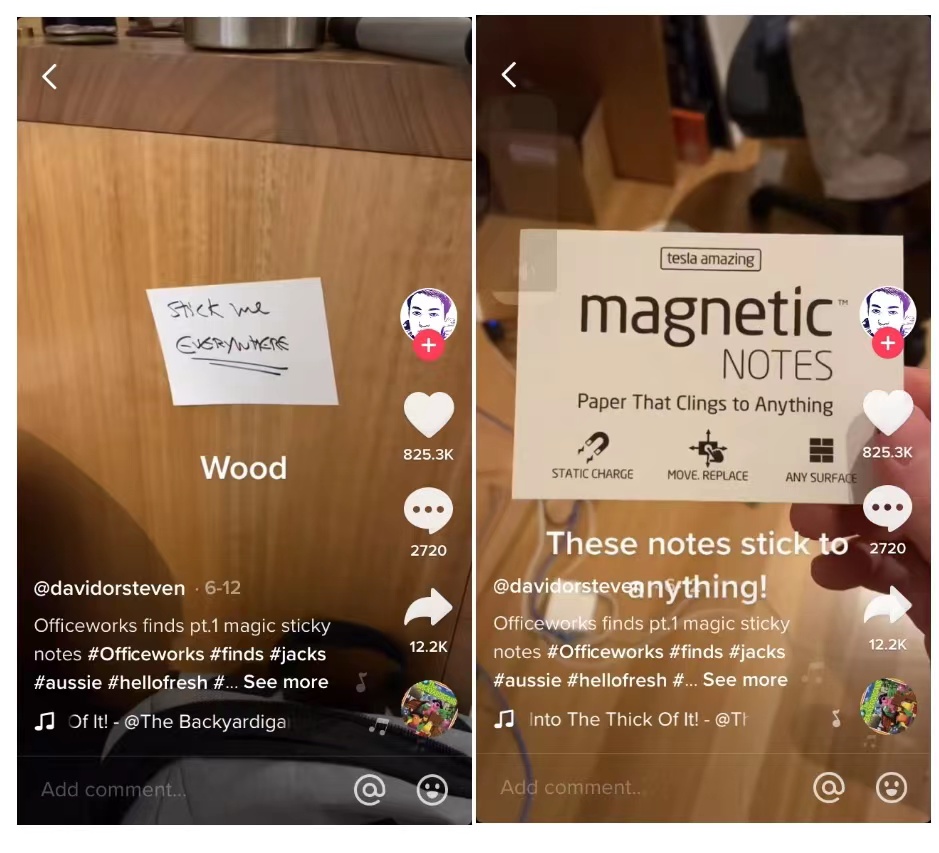 According to the survey, this post it note hasThe "origin" is not small, and it has also been listed on the Japanese Stationery Awards, claiming to be the "post it note of the 21st century".Without tape or thumbnails, it can adhere to any smooth, dry, and dust-free surface, such as wood, plastic, iron, cork, leather, etc., through the principle of electrostatic adsorption.It will not have the problem of residue being difficult to remove like ordinary sticky notes, and can be easily removed and reused.
This magical and convenient little sticky note,TikTok's previous release not only attracted everyone's interest, but also boosted Amazon's sales.
althoughThe price of a book with around 100 copies is $15.99, which is nearly 10 times higher than the price of a regular post it note of the same quantity.However, the same post it note found on Amazon also shows that the inventory is low and about to be sold out, and the positive feedback rate is also high47%.For a higher priced convenience note, this sales volume is also surprising.

stayAccording to Google Trends, within the past 12 months"Magnetic Notes"The search volume has greatly increased, although it has decreased in the second half of the year. However, overall, people's attention to this convenience note is still relatively high.
This also indicates that consumers have a relatively high acceptance of this magical gadget. It also reflects againTikTok's cargo carrying capacity is indeed extraordinary.
at presentTikTok's monthly active users have exceeded 1 billion, and as long as the short videos on the platform have popularity, it is easy to drive the sales of related items inside. So sellers can pay more attention to the layout and creativity of short videos in the process of sales. Accumulating a certain number of followers on TikTok accounts can also greatly help with product conversion.