lately,TikTok released the 2021 annual review, taking stock of this year's short video trends and popular videos. Some small items listed on the list that have become popular due to TikTok have also caused a buying boom among netizens again.
WhereLabels in "Must Buy List"#TikTokMadeMeBuyItThe first item in the list is a small post it note. The video related to this post it note has yielded825000 people praised it.
This post it is called"Magnetic Notes", the appearance is no different from that of ordinary post it notes. But in the video, this post it can be pasted anywhere on walls, wooden surfaces, glass, cardboard, clothes, even faces, etc. Like other post it notes, they can be firmly fixed after being torn down and placed gently.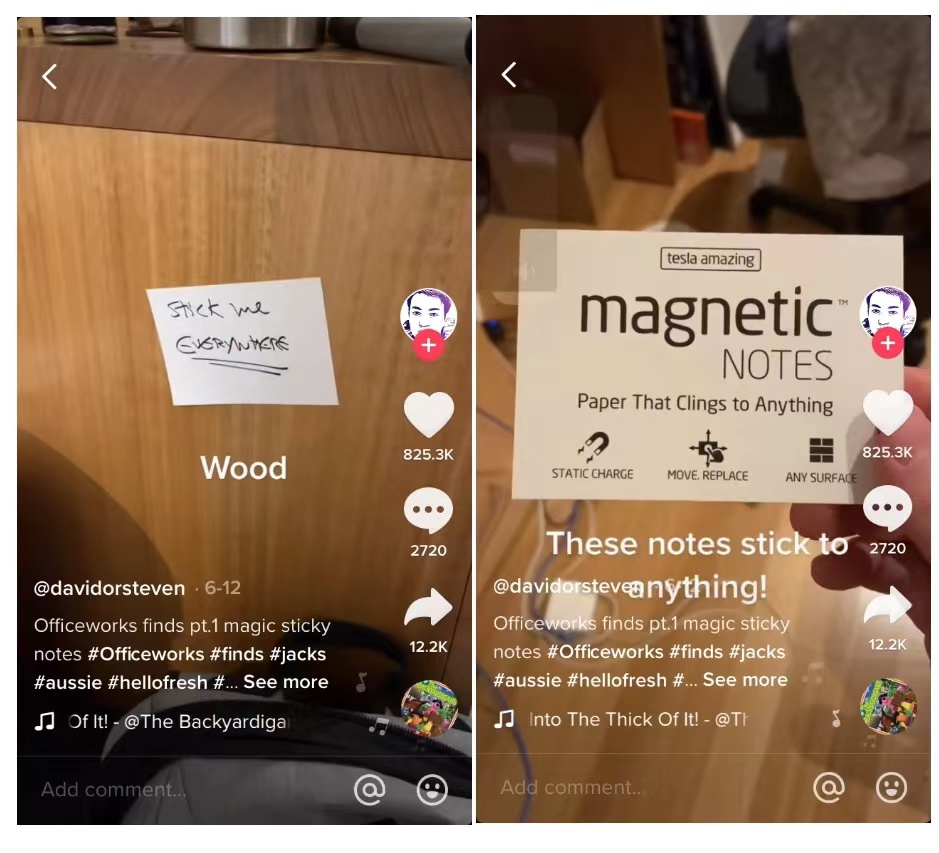 According to the survey, this post it note"The beginning" is not small, but also once boarded the Japanese Stationery Award, which is known as the "Post it of the 21st century".It can be stuck on any smooth, dry surface without too much dust, such as wood, plastic, iron, cork, leather, etc., without adhesive tape or pushpin.It will not be difficult to remove the residual glue like ordinary post it notes. It can be easily removed and reused.
This magical and convenient little post it note,The last release of TikTok not only attracted everyone's interest, but also boosted Amazon's sales.
althoughA book of about 100 copies costs $15.99, nearly 10 times higher than the price of the same number of general post it notes.However, the same post it note found on Amazon also shows that the stock is not large and it is about to be sold out, and there are also positive reviews47%。For a high priced post it note, this sales volume is also a surprise.

stayGoogle trend shows that in the past 12 months"Magnetic Notes"The search volume of has greatly increased, although it has decreased in the latter half of the year. But on the whole, people pay more attention to this post it note.
This also shows that consumers are still highly receptive to this magical gadget. It also reflectsTikTok's cargo carrying capacity is really extraordinary.
at presentThe monthly active users of TikTok have exceeded 1 billion. As long as the short videos on the platform are popular, they can easily drive the sales of related items. So sellers can pay more attention to the layout and creativity of short videos in the process of sales. The number of fans in TikTok account has accumulated to a certain level, which is also very helpful for the conversion of goods.