Amazon has always attached great importance to intellectual property infringement. Once this red line is touched, the products may be removed from the shelves, or they may be blocked. On the eve of Christmas, if the product link is judged to be infringing, it is also a big loss for the seller.
Recently, when browsing the official forum of Amazon US, I noticed that,Some sellers reported that they had received nearly 100 emails from Amazon, informing them that some of their products were suspected of infringing intellectual property rights.
This is namedThe seller of "fz" said that he received about 90 emails about alleged infringement of products last Friday, and the number is still increasing. The IP list involved includes WWE, Disney, Dragon Ball Z, Doctor Mystery, Celine Dion, Genesis, etc.At present, these products have been taken off Amazon's shelves.
It is understood that,"Fz "does not sell counterfeit and shoddy IP products, but mentions these brand names in its product title, and then it was taken off the shelf by Amazon in the name of infringing intellectual property rights."Fz" was very confused about this behavior. He said, "If the product name does not indicate Dr. Mystery, how can consumers order the DVD of Dr. Mystery?"
Under this post, a large number of sellers said that they had encountered the same thing. These sellers have also received hundreds of emails suspected of infringement, and they feel that Amazon's robot system"It seems crazy",Even some products that have long been discontinued have received infringement notices.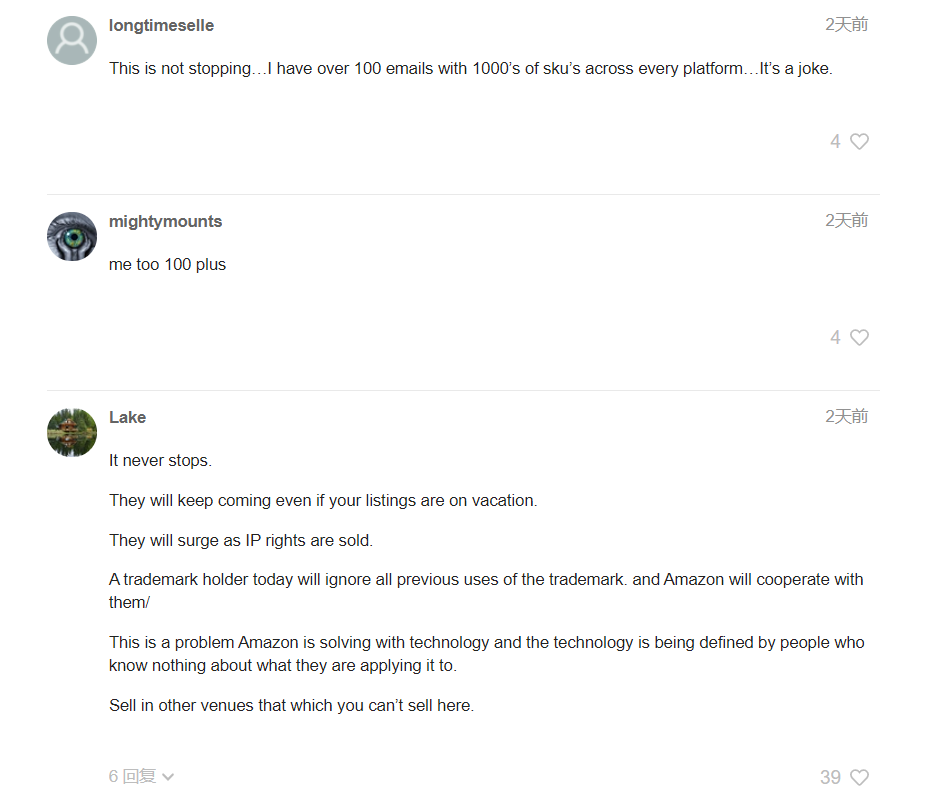 Some sellers thinkAt the same time, a large number of product links were taken off the shelves due to suspected infringement, possibly because Amazon added a new trademark to their system.Amazon will not judge whether the product is really involved in infringement, but will simply and roughly remove it from the shelf.
The product link is taken off the shelves on Christmas Eve, which will also have an impact on the seller's Christmas sales. Some experienced sellers concluded that in this case, they can only modify the product title, try to avoid those trademark words that may involve infringement, and then appeal to Amazon.